Briefing before the flight
I guess you will agree if I say that you feel better while flying, when you know that your pilot is an experienced one. When I met the captain of our flight, Martin HOELL, I knew everything will be just great. His amazing life in aviation, his 17 500 flight hours …. We were in best and safest hands ever.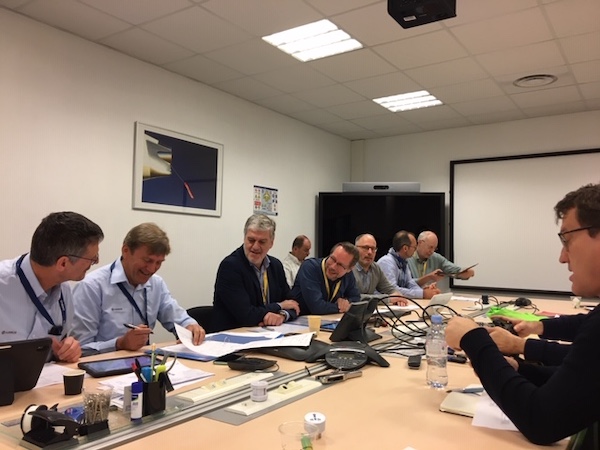 We got the test flight plan, and detailed explanation how and what will be done. The cooperation and coordination between test pilots and engineering team reminded me the discipline of an exceptional philharmonic orchestra. Our Chief pilot told, that the conductor will be the chief test engineer, who will supervise and guide the team true all necessary tests to be done.
To be honest, my personal challenge was to live G-Loads. The crew and engineering team explained every single step of the flight, why and what will be done. It is impressive how the aircraft is prepared to fly with passengers. The goal is to test limits of the aircraft, in other words put the aircraft in unusual situation and see how all systems solve the situation. Simple example – the captain told that one of test will be to put the aircraft at 67 degrees angle and see how the automatic system will bring it back to 30 degrees without any pilot help.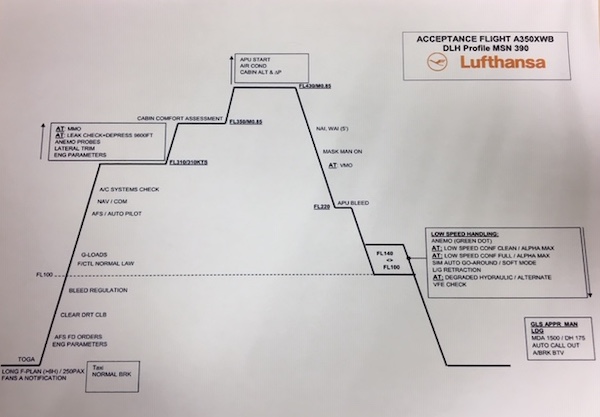 I have to tell that we were invited to participate in cabin check. During such flight an engineering team is on board, to check every cabin installation, to eliminate noise that could disturb passenger comfort. In case we would hear something, even a small something, we should tell the team and they would determine where from is coming the noise, why and of course solve this issue. So, flying next time, just think about the "before" job of many people to make the aircraft comfortable.
Discovering the aircraft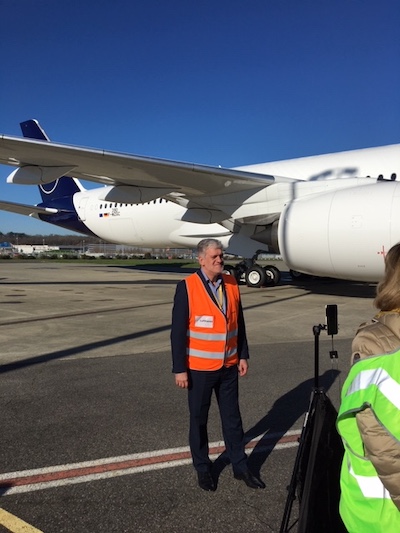 After briefing we got finally to see the aircraft. I have to tell about one detail that surprised me at first – Lufthansa A350 had French registration. After first second of surprise everything has a simple explanation – until the airline sign acceptance documents, the aircraft still the property of manufacturer – Airbus, so still has the French registration.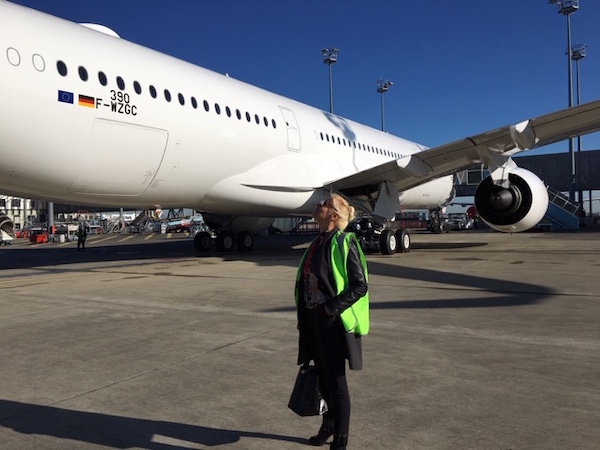 After amazing photo shooting of A350, we welcomed the team and took our comfortable place in business class ready for the flight.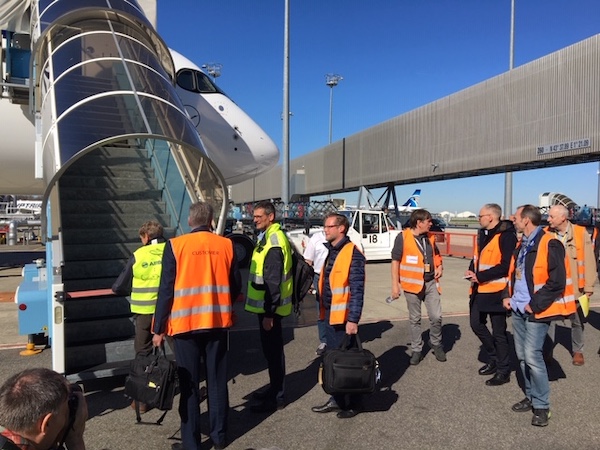 Amazing smooth take off, and some minutes later we started the test program. To be continued.....