August 11, 2017, the Latvian airline airBaltic welcomed in Riga the seventh Bombardier CS300 out of a total order of 20 aircraft. By the end of this year, airBaltic plans to have eight CS300 aircraft.
The seventh airBaltic CS300 aircraft, registered as YL-CSG arrived in Riga today at 10:46, local time. The flight time was 7 hours and 13 minutes and the aircraft covered 6 382 km non-stop distance between Montreal-Mirabel and Riga Airport.
In total airBaltic has carried more than 300 000 passengers on the CS300 aircraft and now every fourth passenger of airBaltic is flying CS300. Thus far, airBaltic has completed more than 2 613 scheduled flights and flown over 6 751 block hours with the brand new Bombardier CS300 aircraft.
By the end of 2019 airBaltic plans to have 20 Bombardier CS300 aircraft in its fleet. By 2021, as an all-Bombardier operator, airBaltic will have one of the youngest jet fleets in Europe.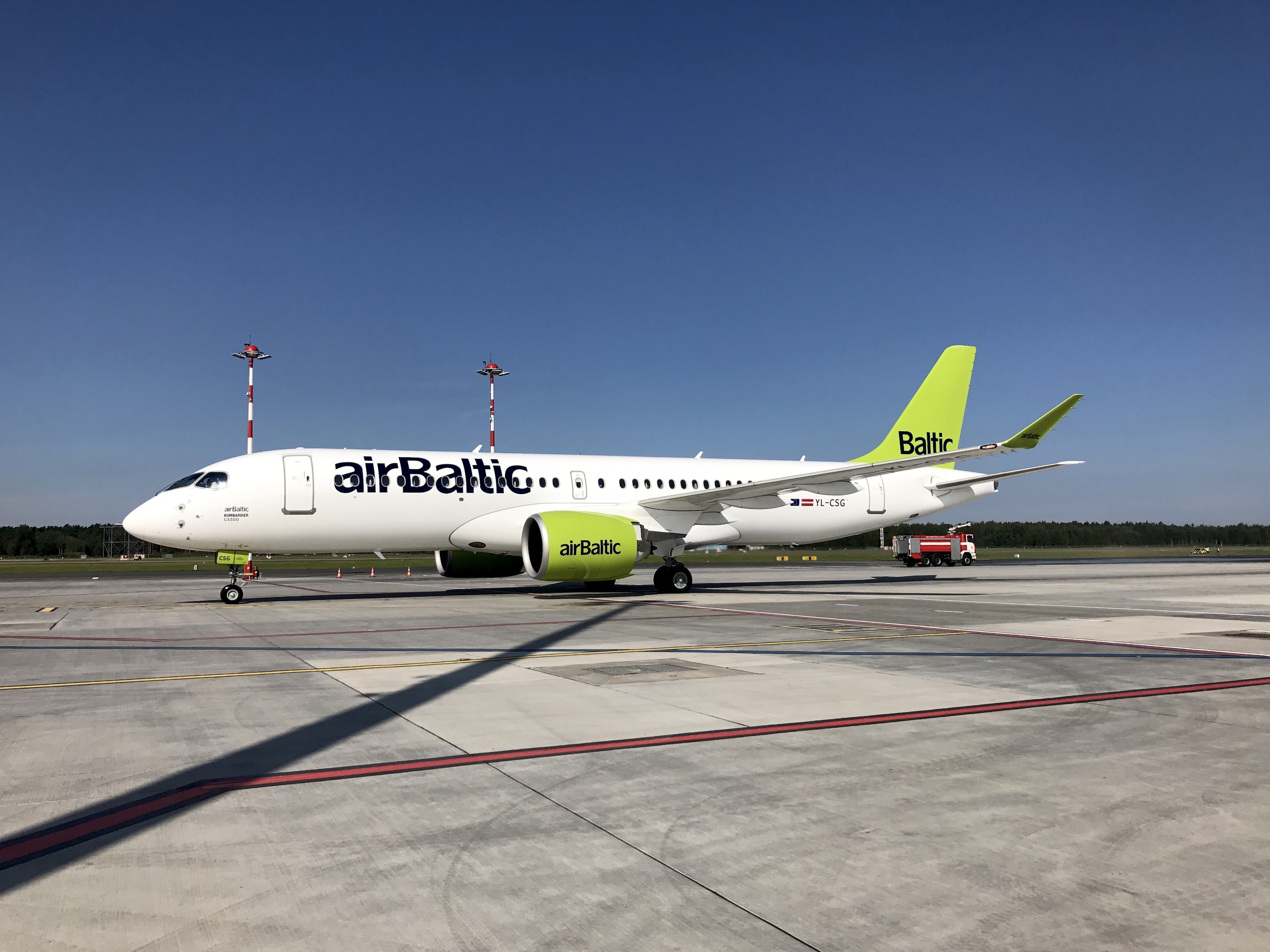 airBaltic CS300 aircraft currently operates on such popular routes as Amsterdam, Barcelona, Rome, London, Paris and Tbilisi among many others.
Look back at the live broadcast of welcoming the 7th CS300 aircraft in Riga here: https://www.facebook.com/airBaltic/videos/10155995970510016/
The new Bombardier CS300 aircraft, with a total of 145 seats, offers excellent flying experience with such benefits for passengers as wider seats, larger windows, more hand luggage space in the cabin, improved lavatories and more. New aircraft is also much quieter – with four times smaller noise footprint. Moreover, at the moment, it is the greenest commercial aircraft in the world, as it is the first aircraft to have a transparent declaration of the life-cycle environmental impact, helping to reduce CO2 and NOX emissions by 20% and 50% respectively.
airBaltic serves over 60 destinations from its home base in Riga, Latvia. From every one of these locations, airBaltic offers convenient connections via Riga to its network spanning Europe, Scandinavia, the CIS and the Middle East. In addition, airBaltic also offers direct flights from Tallinn and Vilnius.