If I say that covid era is far from being the best time for travel and discovery of new aircraft, I guess there won't be anyone to argue.
The vaccination give hope for industry recovery to all airlines and tourism professionals, as well as everyone who need to travel for business.
So, the time has come to finally discover new aircraft type for us – Airbus A220-300 during a round trip FRA – RIX with one of best resistant airlines of Europe – airBaltic.
First thing I have to remind - airBaltic is still doing amazing job in order to make all passengers comfortable following all rules and regulations regarding sanitary measures and protocols. I have to say, it's done in a very elegant manner, so you almost forget covid19 context.
As I told, this was our first trip on Airbus A220-300, so believe me - we took our time to discover all features of the aircraft! To remind - airBaltic has Airbus only fleet one of the most modern and environmentally friendly in Europe. As today, airBaltic has already received 26 of A220-300 aircraft. Efficiency and optimization - this is what we can say regarding the fleet of Latvian national airline.
The decision to become Airbus only fleet airline was taken by the management of the airline to optimize aircraft operations, environmental impact, CO2 and NOX emissions and, of course, maintenance costs.
A220-300 aircraft with a total of 145 seats offers excellent flying experience with such benefits for passengers as wider seats, larger windows, more hand luggage space in the cabin, improved lavatories and other. The new aircraft is also much quieter – with a four times smaller noise footprint. Moreover, at the moment, it is the greenest commercial aircraft in the world, as it is the first aircraft to have a transparent declaration of the life-cycle environmental impact, helping to reduce CO2 and NOX emissions by 20% and 50% respectively. If you are curious - take the virtual tour now!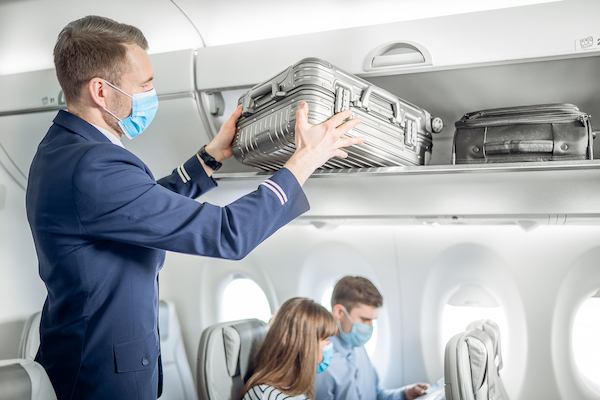 As a passenger, I always am following every step of flight crew, how and what they are doing. I have to admit that airBaltic crew are lucky to have more time to be focused on security and routine tasks, thanks to A220-300 small screens giving passengers all necessary information, video and announcements.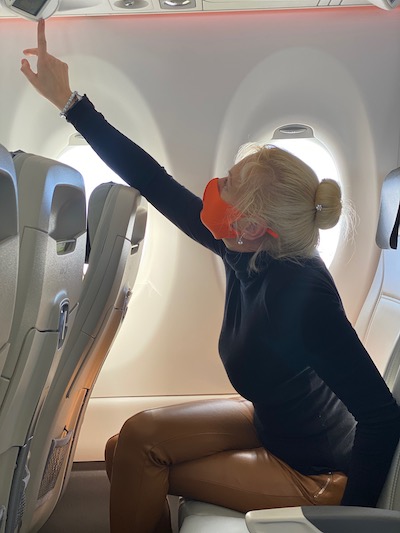 The flight time of 1 hour 50 minutes seems very short on this comfortable quite aircraft. You hardly have time to take your snacks, enjoy the view, make some photos and had a look at airBaltic shopping offers. However, its completely enough to appreciate more leg space, better cabin comfort and less noise during your trip.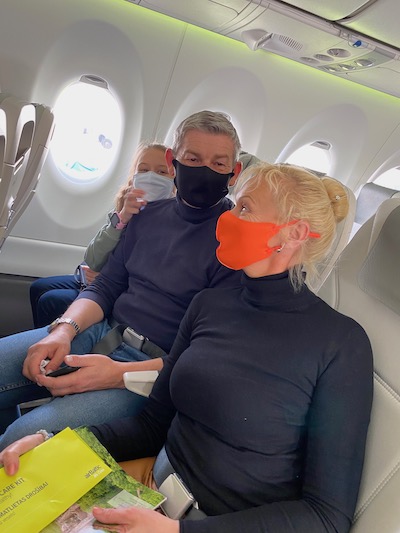 Takeoff and landing are more than smooth, even for me, who's normally far from loving even minimal turbulence or something even similar :)
Very important thing nowadays - boarding and disembark are very well organized, row by row, strictly respecting social distancing and sanitary measure!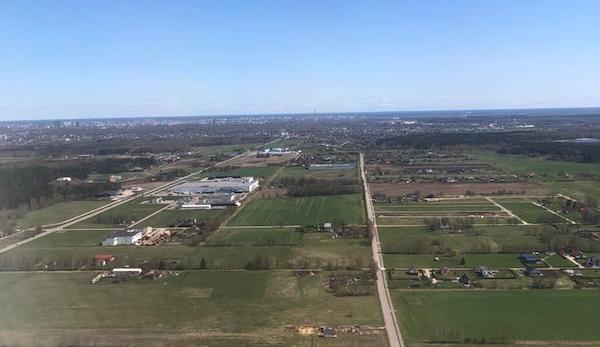 I have hear good things regarding airBaltic pilots, now I can say, I lived them! Great professionals and amazing, nice people ready to share their passion for the industry and their knowledge.
Flight attendants, ladies and gentlemen, Top of the TOP, smiling, welcoming, nice and serving professionals. Thank you for the pleasure and the time spent on board!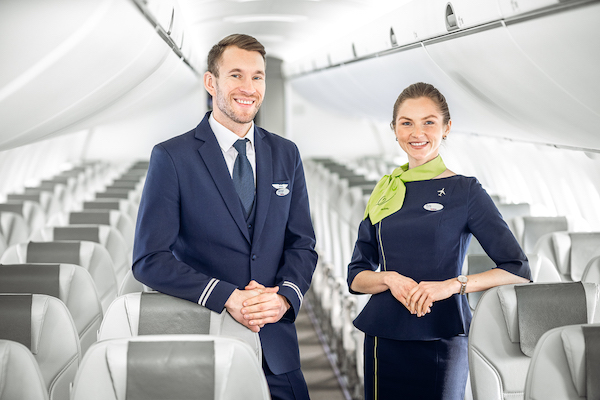 It was for sure a special honor and total surprise to share the flight back to Frankfurt International Airport with the President of Latvia, Mister Egīls Levits! Once again, despite protocol measures, passengers who didn't recognize the President hardly could say that they were not the most important on board.
The conclusion is quite simple - take your time to discover all the destinations airBaltic is offering already now, use their flexible booking conditions, more than attractive prices and let yourself feel the air of freedom and air travel!
https://www.airbaltic.com/en-LV/destinations