Latvian national carrier airBalticon November 18, 2018, for the first time ever took part in the parade in honour of Latvia's centenarywith Airbus A220-300 that is decorated in the colours of the Latvian national flag and carries the name of Latvian capital Riga.
Martin Gauss, CEO of airBaltic: "It is a true honour for our airline to be a part of such a historical moment – Latvia's centenary parade. Our team is proud that together with Latvian residents we mark the Day of Proclamation of the Republic of Latvia with such a unique flight."
airBalticaircraft took off from the Riga International Airport and joined the parade from the side of the Baltic Sea bay and flew above the river Daugava along the November 11thEmbankment. The aircraft on this honourable mission was flown by experienced and highly qualified Latvian pilots.
Latvian airline airBalticon November 9, 2018, in a special event at the Riga International Airport presented a gift to Latvia on its centenary – a special livery of AirbusA220-300aircraft. On behalf of the Latvian nation, the President of the Republic of Latvia Raimonds Vējonis accepted this gift at a special ceremony.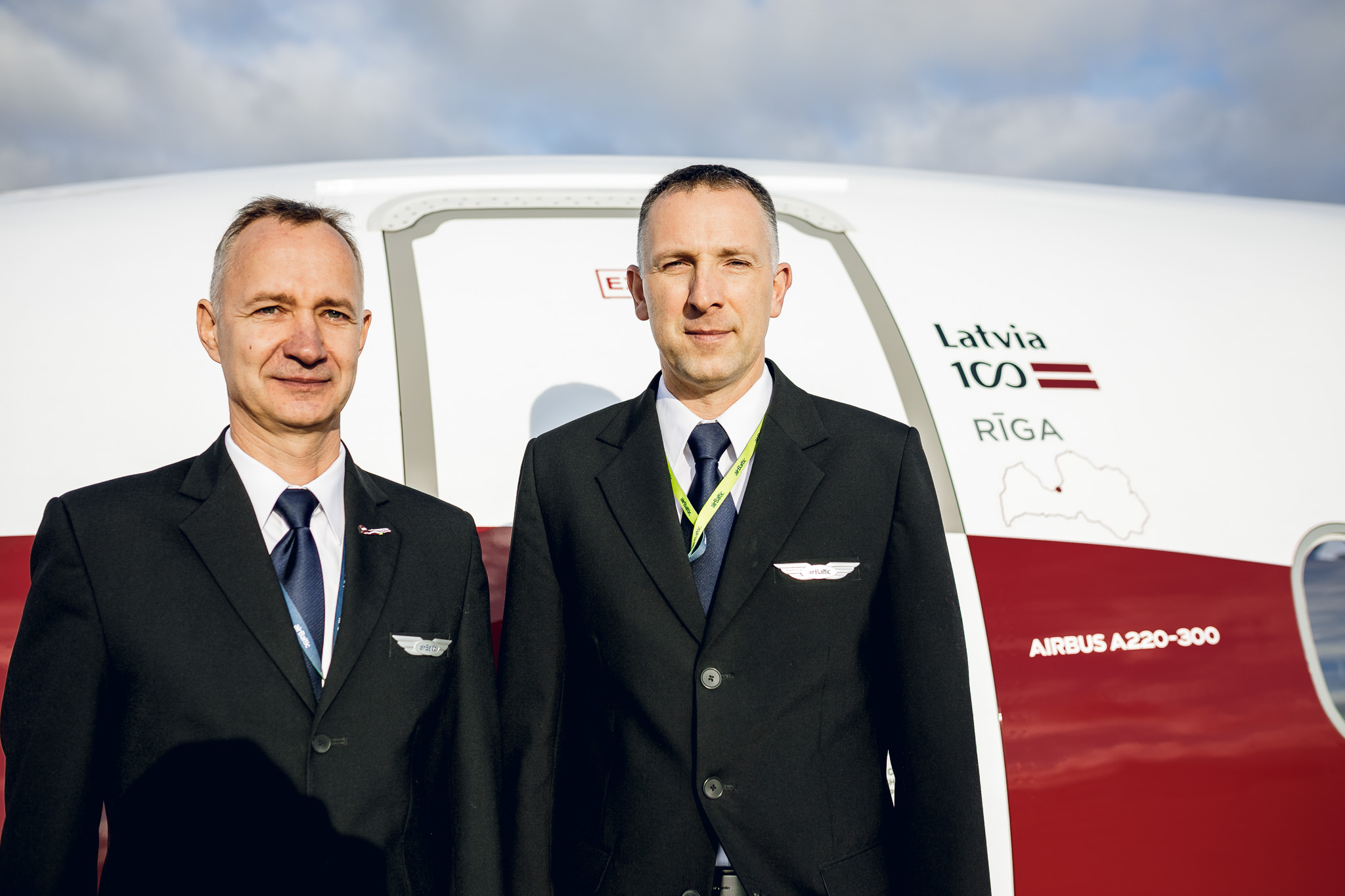 This is the first time in the history of airBalticthat an aircraft is painted as an artwork with a national symbol – the Latvian flag. To create this artwork 15 professional painters worked 1 000 hours. In total 250 litres of ground tint, paint and lacquer were used to cover the aircraft, which constitutes the layer of 120 microns or 0.12 mm.