There are general wellknown things about Cathay Pacific Group: Everything starter back in 1946, today, it is a company with a long history of connecting Hong-Kong with the rest of the World. Cathay Pacific Airways is a founding member of oneworld®. By now, all airlines of the group together, offers scheduled passenger and cargo services to over 200 destinations in Asia, North America, Australia, Europe and Africa, using a fleet of around 240 aircraft. We used the opportunity to ask for more details during Dubai Airshow 2019 and talk to to Vishnu Rajendran - Area Manager – Middle East, Cathay Pacific. Here is the essential of our discussion:
Q: Your company is following a new fleet expansion and optimisation strategy; can you tell us more?
A: "Cathay Pacific Group's plans for fleet expansion and optimisation are really exciting for all airlines within the group – Cathay Pacific, Cathay Dragon, HK Express and Air Hong Kong. The move allows each to maximise operational efficiency and synergy, in turn strengthening Hong Kong's position as Asia's leading international aviation hub.
"As part of this move, we have existing orders for 65 new aircrafts with delivery staggered between 2020 and 2024. Investments will be made throughout each of the airlines along with their products and services."
Q: What challenges you see for your airline on today's market?
A: "Today's aviation and travel market remains cyclic, requiring airlines to adapt to changing demands and external influencers to remain robust in the marketplace. The Middle East region is extremely competitive with three exceptionally strong carriers. Recognising this, and to complement our existing premium product, we have made recent enhancements on our IFE system which has seen us quadruple our offering. We are now offering more newly released blockbuster movies, more live sports coverage and a huge range of complete boxsets. You could fly non-stop around the world 45 times and still not finish the content available on our IFE's."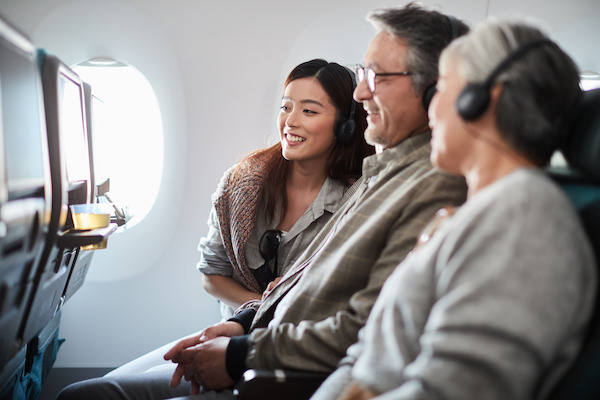 Q: What we can expect from Cathay Pacific in the nearest feature?
A: "The Middle East remains an important market for Cathay Pacific and we will continue to focus on providing the best service to both our online and offline markets. As part of our efforts we will continue to consolidate our position in the market and further promote our premium offering in the Middle East, which is something we are well known for globally. We are also working across our offline markets like in Lebanon and Jordan to increase awareness of our product and grow our footprint and relationships with new and existing partners. In addition to our product and offering, Cathay Pacific provides competitively priced fares not only to our home hub, but also to destinations further afield in Asia and Australasia."