Aerospace Forces of Russia completed the creation of the necessary aviation group to deliver the forces and equipment of the Russian Ministry of Defense allocated to assist the Italian Republic in the fight against coronavirus. Nine Il-76 aircraft of the Russian military transport aviation are concentrated at the Chkalovsky military airfield in the Moscow Region. Over the past night, they, along with trained crews, were promptly transferred from the Pskov, Ulyanovsk and Orenburg regions.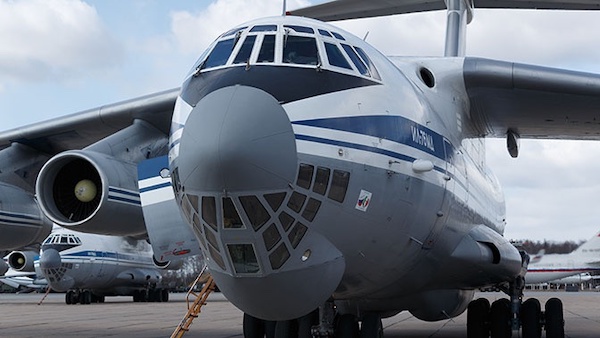 A group of about 100 people is also ready for departure, which included leading experts of the Ministry of Defense of the Russian Federation in the field of virology and epidemiology, who have significant international experience in combating epidemics, as well as with modern equipment for the diagnosis and conduct of disinfection measures.
Earlier, Russian Minister of Defense Sergei Shoigu and his Italian counterpart Lorenzo Guerini held telephone conversations on the delivery of Russian Air Force aircraft assistance to the Italian Republic in the fight against coronavirus infection. During the conversation, the Italian defense minister confirmed his readiness to accept, starting March 22, Russian aircraft with specialists, machinery and equipment.