If I say Saint Barthélemy, what comes first to your mind? Beautiful island, paradisiacal pictures of Caribbean beaches? For many of French people that would be Johnny Hallyday. How much do you know about the airport of that island? If you Google it - here what you get: St. Barthélemy has a small airport known as Gustaf III Airport on the north coast of the island that is served by small regional commercial aircraft and charters. The nearest airport with a runway length sufficient to land a typical commercial jet airliner is on the neighboring island of Sint Maarten: Princess Juliana International Airport, which acts as a hub, providing connecting flights with regional carriers to St. Barthélemy.
I wanted to find out more! During Caribbean Aviation Meetup I had the opportunity to discuss more with the Director of Saint-Barthélemy Rémy de Heanen Airport Fabrice Danet. What are latest changes, improvements, general trends.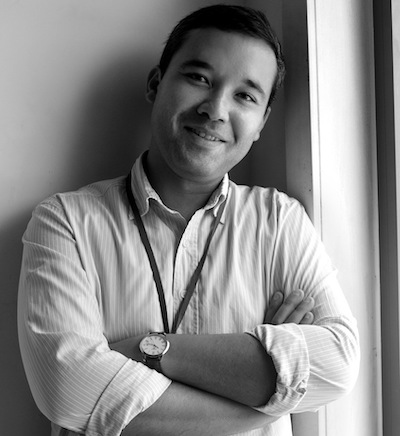 Q. Could you tell us more on latest improvement made at the airport?
A. The Saint Barts Airport's terminal have been completely rehabilited and modernized to allow us to realize our passenger growth goals and remain a key economic driver for the island.
In addition, we are planning this year to make safety related improvements in regards Air Traffic Management to benefit the most advanced integrated ATC solutions to cope with the predictable increase in local air traffic and enhanced safety and continuity of service. The ATS modernization project comprises ADS-B aircraft detection, new flight plan solution and communication systems to simplify coodination with stakeholders and partner airports.
Aeronautical pavement maintenance will also allow us to make safety improvements that will allow us to comply with the latest airport design standards and reduce annual routine maintenance costs.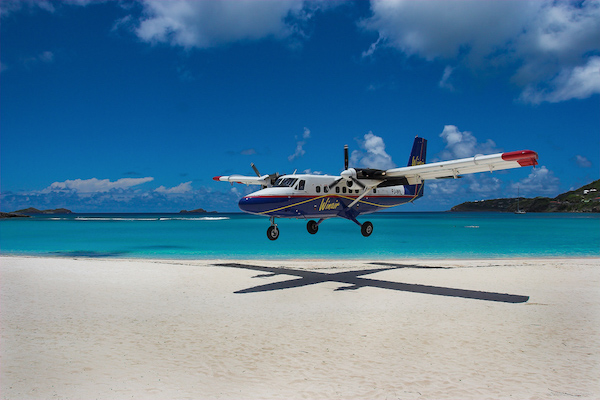 Q. How close you are this year to the record number of movement reached in 1997? General trends in order of movements?
A. 1997 was an exceptional year, and 2016 is also a reference. That said, with this level of activity we reach the maximum capacity with respect to the available infrastructures. The island has made a remarkable recovery from damages caused by huricane Irma in 2017 and found today 98% of its airport activity level in 2016, thanks to its loyal clientele, 60% of which are American tourists. The analysis of the latest attendance figures are very well oriented and suggest the growth of traffic from the high season 2019/2020 which will see several high-end hotel establishments reopen.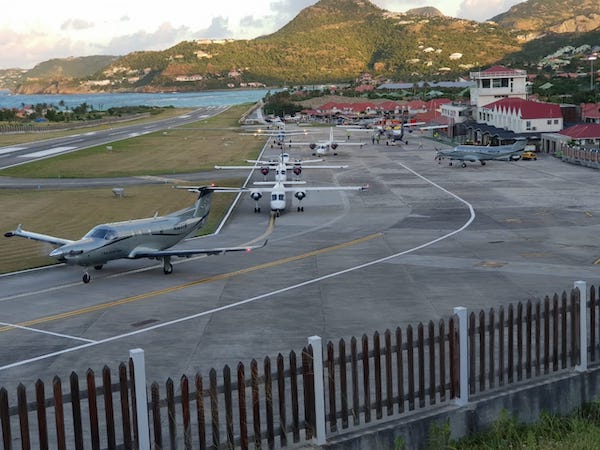 Q. One of the most beautiful and shortest runways… is it something you can get used to?
A. Off course. The Airport satisfied certification criteria and regulatory air safety requirements of the ICAO standards that ensure daily safe flight operations. We are also subject to regular inspections by the French Civil Aviation Licensing Authority.
Pilots are trained and qualified and aircraft must demonstrate performance consistent with available runway infrastructure, including landing operations.
Our airport is a human-sized company that provides the means to be at the forefront of technology, with the most sophisticated procedures! On the one hand, we have very rich inter-service and intra-airport exchanges and communication, and on the other, the most modern tools to work in the most ambitious way, like in a major airport.
The panel of activities is exceptional, so that we can get used to all days.
Q. What was your way to aviation industry?
A. Graduated from ENAC - Ecole Nationale de l'Aviation Civile, very strong reference, I spent some 4 years as Executive Flight Dispatcher at Paris LBG Airport, then moved to Paris CDG Airport as Flight Support Manager, again for about 4 years. I've been in Aeronautical and Airport consultancy for some years and since 2009 I am managing and coordinating daily airport operations here at Saint-Barthélemy.
Once again, thank you Cdr. Bud Slabbaert, the Chairman of the Caribbean Aviation Meetup, for bringing us together! It has been very very interesting event, full of discoveries!