There are some unique airport buildings around the world. This is one of them. Old Riga International airport - Spilves Lidosta. Spilves lidosta is a former civilian and military airport in Latvia located 5 km north of Riga's city centre. Since 1920s to 1980s it was the first International airport of Riga. I had the chance to visit it several times. This time was a new discovery, I hope new beginning, new opportunities for this unique place.
We came to Spilve some days after Wings of Riga 2020 edition, which of course suffered of global corona crisis situation. Wings of Riga is an international art exhibition, dedicated to the city and aviation, traditionally held during days of Riga City celebration. The events is held in historic building of Spilve.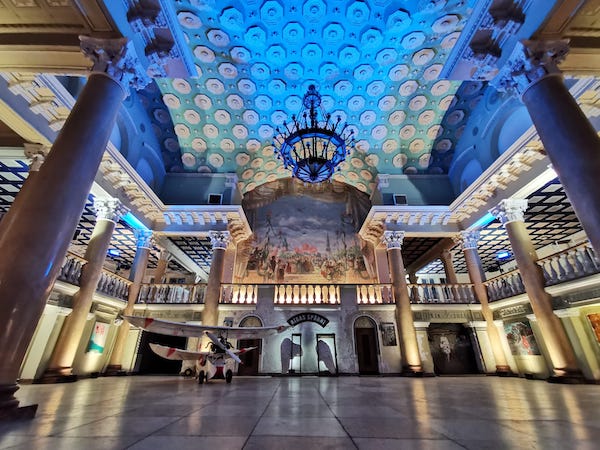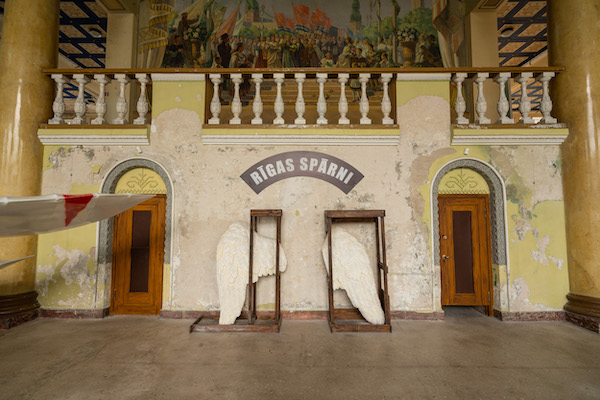 This building is just amazing impressive! Back in 1954 a new airport building was built according to the design of architect S. Vorobjov. It embodied thestyle of Soviet classicism. Everything was done qualitatively and with inspiration, making this object a model work of style and era. It is an important cultural and historical monument. Spilve Airport was built with a fantastic conveniences for that time.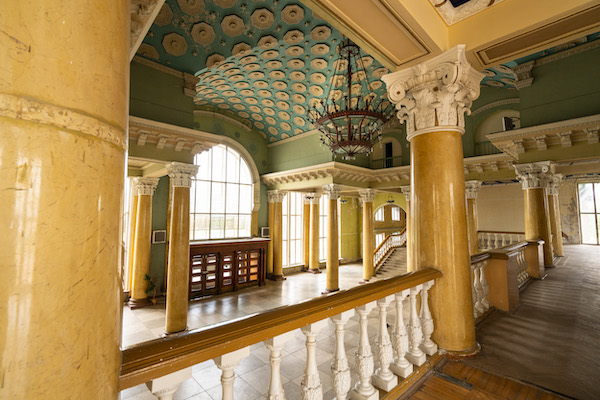 Security checks were quite different back then, means no security control at all. Passengers could get on a plane by taxi right on the apron. Tickets wer cheap, so letting a lot of people to travel this way. Have a look at old advertising for passenger and fret flights from Spilve!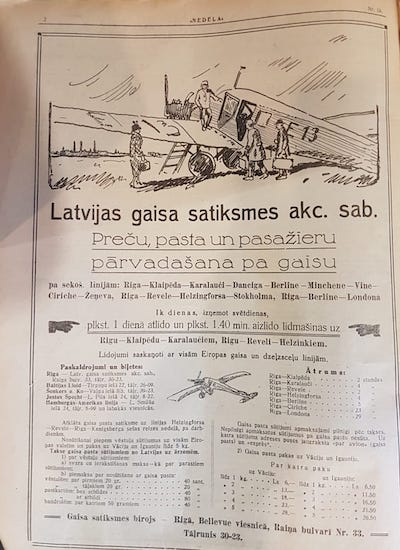 What you can find about Spilve's history in Wikipedia: Spilve Airport was first used as early as World War I. From 1928, regular commercial flights of German-Soviet Deruluft linked Spilve with Berlin via Königsberg, Moscow via Smolensk and Leningrad via Tallinn. From 1932 Polish LOT connected Spilve to Warsaw via Vilnius and to Helsinki via Tallinn. In 1936 German Lufthansa started flights Berlin-Königsberg-Kaunas-Riga-Tallinn-Helsinki. In 1937 Swedish Aerotransport (A.B.A.) and Soviet Aeroflot started a route Stockholm-Riga-Velikiye Luki-Moscow. The Latvian Valsts gaisa satiksme had regular flights from Spilve to Liepāja.
After World War II it was rebuilt as the hub for Aeroflot. A new ring taxiway was added and the tarmac changed. The terminal building still remains as a notable example of Stalin's neoclassical architecture. The airfield was closed for regular flights in the late 1980s.
A large technical school existed here until the 1990s with one of each major Soviet aircraft type, including Ilyushin Il-18, Ilyushin Il-62 and Tupolev Tu-134, most broken up around 1996 or 1997.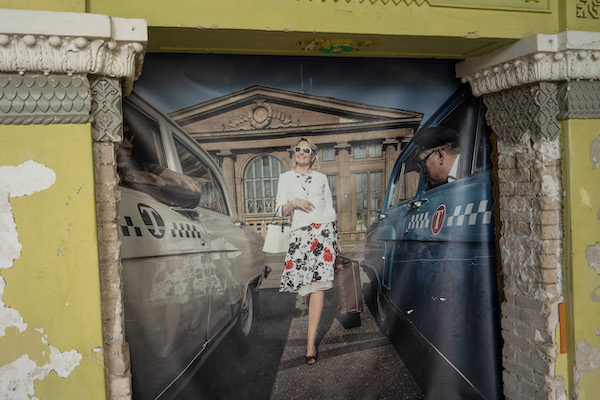 Today, there are two activities at Spilve, small aviation one and event venue. Such location for event venues is just unique. We will for sure dedicate an article to opportunities, so every interested could virtually visit the venue and project itself for upcomming events.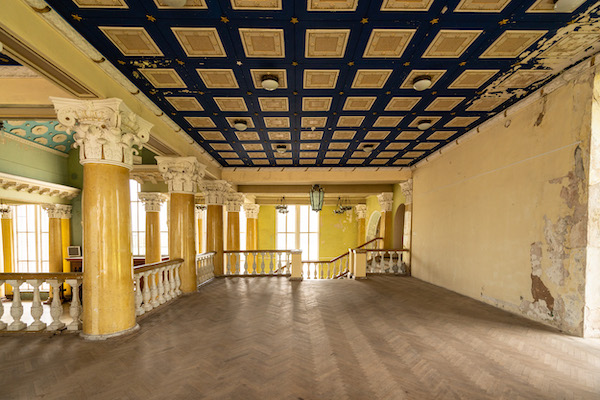 Unfortunatelly the aviation museum, once present in the building doesn't exist anymore. We would like to reach out to every aviation history lover, who has any kind of information, historical pieces regarding Spilve, Latvian aviation history in general - let's recreate together the museum! Reach out to us and let's find together the best way to act in order to give the second life to museum.