It was back in 1996 when the story began. As many of success story or a good recipe it takes several very important ingredients: a visionary someone, able to develop and fight lot the project, a lot of institutions and decision makers to grand all permission needed…
So, for a business aviation in full expansion in Geneva a Visionary project was born. Only in 2007 the Federal Department of the environment, transport, energy and communication took the decision and approved the hangar construction plan, so all lights were finally green!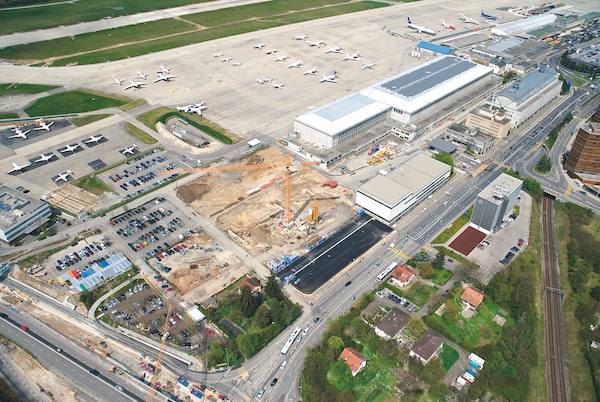 The very important point in such project is to anticipate the potential of future development. It was done with Geneva Airpark project, so it gave the opportunity to accommodate aircraft varies depending on their size, the record to date is 26 aircraft in the shelter simultaneously. It's worth to say, that the architecture of the building is an atypical one – the building can be easily located from the sky.
After month and years of construction works, on June 12, 2009 the inaugural flight marked the official start of operations at Geneva Airpark. A Falcon 200 entered the hangar. So… 12 June this year it will be an occasion to celebrate with the 10thbirthday cake!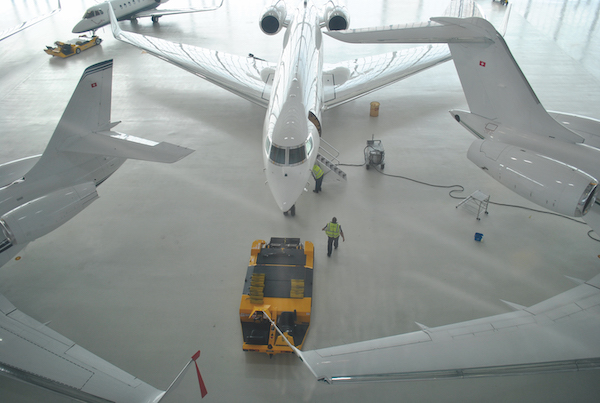 The term of "cocooning design" is used quite often lately. We would rather describe Geneva Airpark as a place you love to visit and you are pleased to be back again to. Elegance and exceptional quality of service, without being "too much". You have all services you might need, of the exceptional quality in a cozy and elegant environment, what can be best. The team is like a family of highly skilled professionals who remembers your preferences and assures continued comfort of personalized service.
EBACE 2019 was a perfect opportunity for us to discuss with Geneva Airpark General manager Sophie Mabire: "We are happy to have our loyal clients, we are happy to welcome new ones. We have everything what needed – a privileged location in one of the most important airports for business aviation, an amazing hangar facility, tailor made services and dedicated team. We are constantly doing the same great job and the team is the same for already a decade. So, you are in best possible hands. "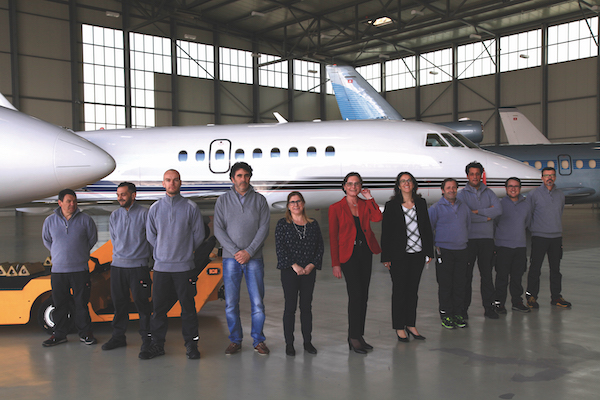 Very important and impressive thing to mention – Geneva Airpark team is so open to the world!
They are actualy listening to clients, to potential clients, to colleagues from the industry in order to offer the best service, to improve, to become even better.