The Association of Medical Tourism of Kazakhstan introduced the first aircraft for scheduled and emergency transportation of critically ill patients, pregnant women and children. As noted in the Association, Bombardier Learjet 45, is good for both, domestic and long-haul flights over distances of up to 3,000 kilometers. The aircraft has on board the latest equipmenton board,all medicines for emergency and intensive care. It will be operated based on public-private partnership, The aircraft produced in 2007 belongs to the Turkish operator Redstar Aviation.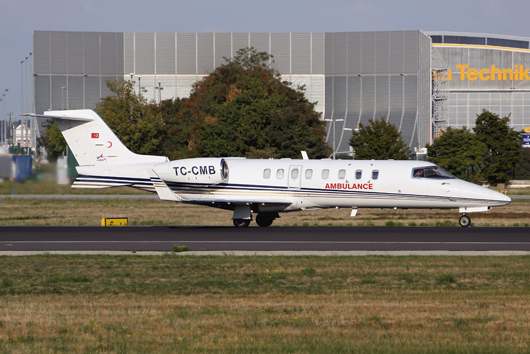 "We will be able to provide help exactly on board . This will help to save hundreds of lives. The aircraft will also deliver donor organs - this is also highly time sencitive issue. The success of the operation depends also on that in many cases "- says Nadezhda Petukhova, Majilis deputy.
As noted by the Association, time required for the organization of flight - from 3 hours, staff speaks Kazakh, English and Russian. As additional services medical support "bed to bed" is offered: ground transportation and support during the flight is carried out by one team, to ensure viability of the patient on board: oxygen, ventilation, monitoring of vital functions and the conclusion of a contract for services, insurance of the patient.
International Medical Tourism Association (MTA) - international non-profit organization working in the field of medical tourism and international medical industry. MTA is working with medical institutions, government agencies, insurance companies and other providers in the health sector. The International Association of Medical Tourism focuses on providing high quality medical care. AIT provides patients with accurate information about the possibilities of medical care in the world. AIT has offices in many countries, including Kazakhstan.