AMAC Aerospace has announced that several contracts with new and existing customers for maintenance packages on Airbus A318, A319, Boeing BBJ and Gulfstream G550 have been awarded to the facility in Basel, Switzerland.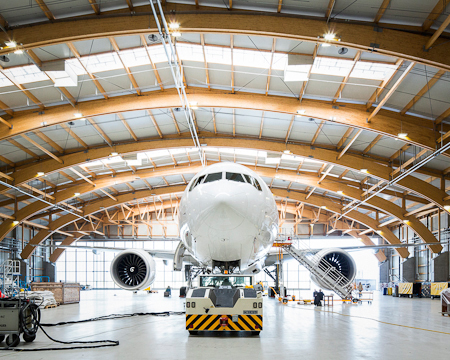 The company also announced the return to service of three aircraft after a heavy maintenance input at AMAC's headquarters in Basel.
A privately owned BBJ from a Middle Eastern customer will undergo an A- Check package in conjunction with minor cabin modifications. Another A- Check input will be performed on a privately owned Airbus A319 from a new customer of AMAC. A new customer from Europe signed a maintenance contract for a 6 Year Check Package on his privately owned Gulfstream G550 aircraft, which will be welcomed by AMAC in the end of November at its facilities in Basel, Switzerland. In addition, an Airbus A318 from the Middle East has been welcomed at the facility in Basel, Switzerland to undergo a heavy C-Check in conjunction with a landing gear overhaul.