Bell delivered a Bell 505 helicopter equipped with the Med-Pac Inc. LLC Emergency Medical Services Lite Interior to BAR Aviation. This marks the first Bell 505 in Uganda and the first Bell 505 designed to complete medical evacuation missions in Africa.
"We are elated that BAR Aviation has chosen the Bell 505 as its Helicopter Emergency Medical Services (HEMS) platform and will operate the first medevac Bell 505 in Africa," said Lynette Loosen, regional sales manager, Africa. "By leveraging the aircraft's unique design, competitive cost and flexible kit installation, the platform enables our customers to provide safe and reliable medical services to its patients."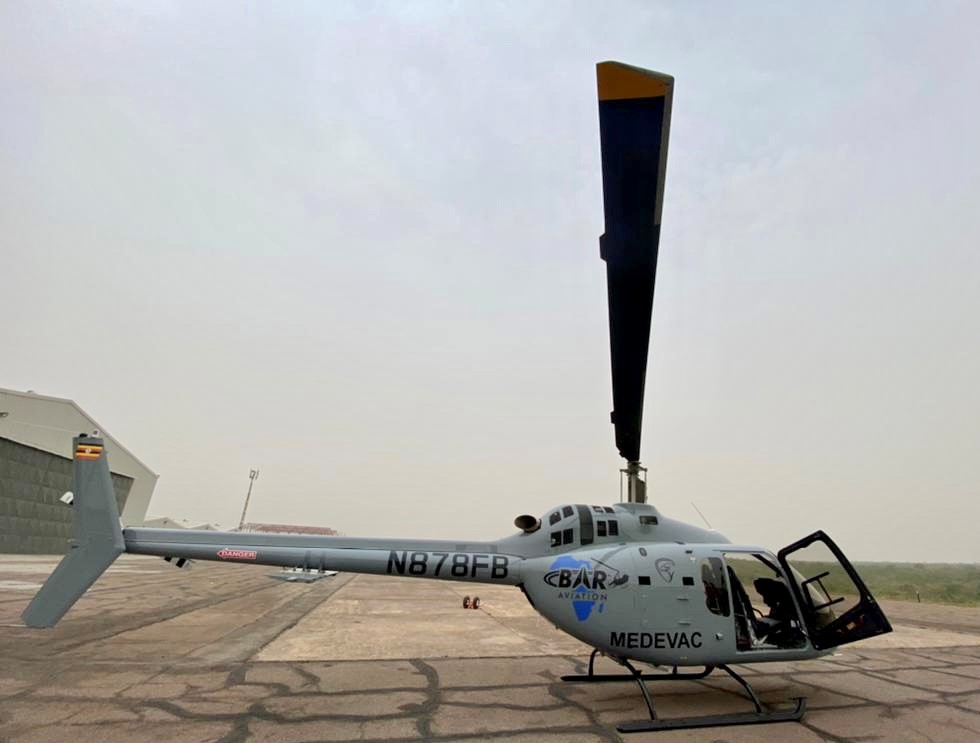 BAR Aviation is a Ugandan aviation company known for being the leading operator in the region. Among its many services, BAR provides air medical evacuation services to support communities and connect them to life-saving medical support. The Bell 505 will support the work of the Ministry of Health, Ministry of Tourism, and the police.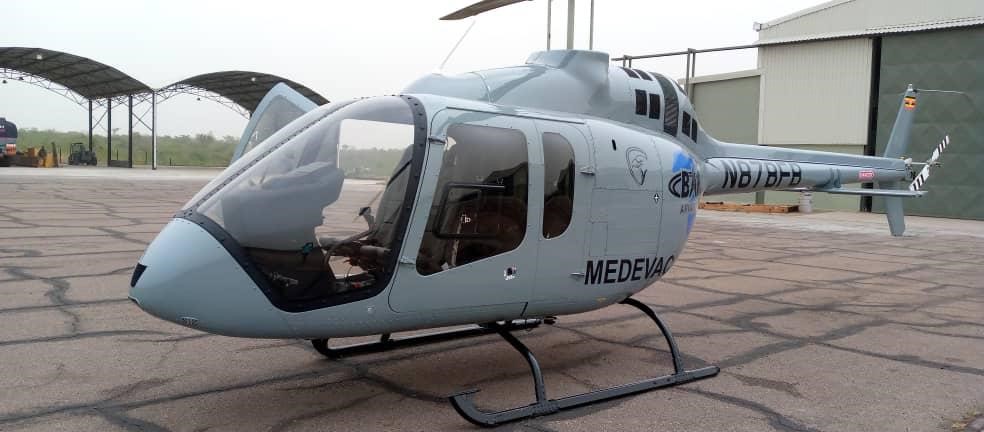 "We are proud to accept the delivery of the first Bell 505 in Uganda," said Barak Orland, chief executive officer, BAR Aviation. "We saw the need and importance of having an evacuation helicopter in the country that helps give the citizens of Uganda the best chances of survival in the critical golden hour. The Bell 505 is an excellent aircraft for the job with state-of-the-art safety features and avionics that allow the pilots to reach their destinations quickly and safely."
The Med-Pac EMS Lite Interior offers a carbon fiber deck, back wall equipment rack, oxygen tank and medical supply bag. The stretcher system can be installed in less than 15 minutes with the 505's easily removeable seats and flat floor. Bell 505 is the only current production short light single-engine helicopter that can fit a stretcher system.
"We congratulate BAR Aviation on the acquisition of its new Bell 505, which adds another Textron product to its growing fleet of fixed-wing aircraft and helicopters," said Jim Evans, chief executive officer, Africair. "As one of Bell's independent representatives for much of Africa, Africair has supported helicopter operators across the continent for over 40 years. Together with Bell, we will do everything possible to ensure that the 505 exceeds BAR Aviation's expectations."
With a speed of 125 knots (232 kilometers per hour) and a useful load of 1,500 pounds (680 kilograms), the Bell 505 is designed to be safe and easy to fly while providing unmatched value to the operator.