One more discovery of EBACE 2019 I would like to tell you about: Click Aviation Network & CharterPad.
We were writing about some of their news, so it was especially interesting to find out more from two Key persons – Mr. Aiham Bader, the Founder and CEO of Click Aviation Network and Armando Antonini, the President of CharterPad.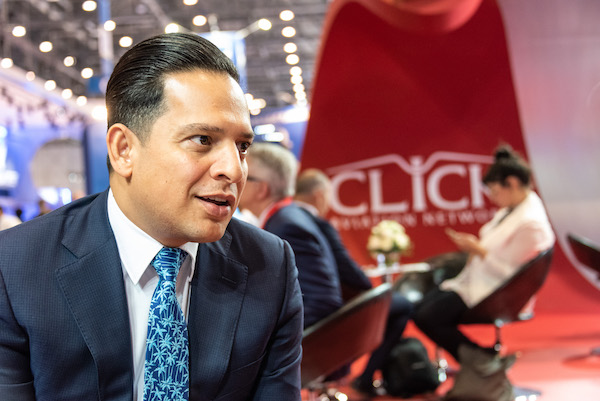 Q. Mr. Bader, can you tell us a bit more about your way to business aviation?
A. I am coming from mathematics, when I decided to start my own business I was analyzing business aviation market, to find the right fit in. I discovered that connections are missing between aviation market participants. So, I had to find to way how to connect them to increase the efficiency.
The company known today for an impressive level of services and operations, offered to clients, started back in 2010 with an office in China. The constant further development is based on market knowledge and deep analyze. Humanizing the artificial intelligence for an even better result.
Q. What is your success engine?
A. We have a great team of intelligent people, sharing with each other. That gives us the strength to move forward in total understanding of next step, next goal to achieve.

Q. When you see the fact – global coverage, 14 offices, more than 200 employees… We have only one simple question – How?
A. Our Omega tool, unique Artificial Intelligence platform. I want to offer new product on the market, generate new leads, if I may, it is a bit chemical business aviation. I want more travelers to discover opportunities business aviation is giving them. We are a Connecting Intelligence! This is the main thing of our networking concept – we make the aviation industry more connected, clear, understandable, transparent.
Q. Recently we wrote about the acquisition of ChraterPad by Click Aviation Network, can you tell us more about how it happened?
A. I can tell you it was a logical decision and a perfect fit for both companies. To give you more details, I guess I will let Armando Antonini speak.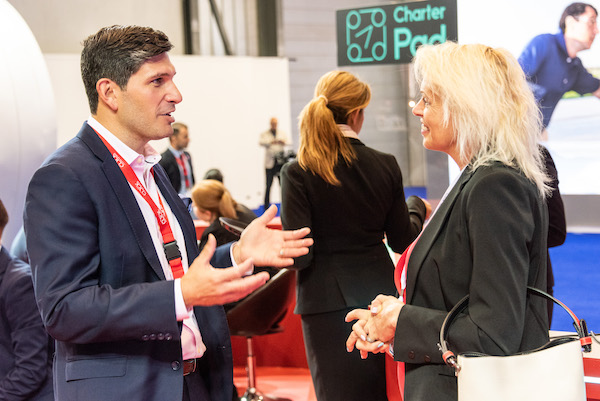 Q. Mr. Antonini, could you tell us how you found yourself in business aviation business?
A. It was pure chance, a lucky circumstance. I was working in financial sector. And then 2008 came, with financial crisis, everyone knows the story after. So, I had to look for something new, start new career in my life. I wanted it to be interesting, fun if you want. So, I joined business aviation business first working for Avinode on US market. It was a period when I travelled a lot, I got "field" experience. It is more than precious for me. Based on my experience, my view of the situation on the market, I launched ChartedPad.
Q. Can you tell us how the synergy between CharterPad and Click became possible? Where did you found each other?
A. Believe me or not, this deal comes from LinkedIn connection. Seriously. Two professionals exchanging point of views and talking about things to be improved in the industry. That was the very beginning. We found a lot of common things with Mr. Aiham Bader, then he suggested a meeting to discuss common opportunities in Dubai. ChartedPad team came, we had a productive meeting and then for some time nothing happened. I am telling that to remind, sometimes you have to let the time work. Our deal happened when it was the right time and the right place and when it was the best solution in order to move forward for both companies. I guess patience is an important part in business strategy. Now we are stronger together. CharterPad is working on the development of services for European market.
Highly skilled team, strategy, based on a very serious market analysis, we have everything needed for continued success.
Thank you, Mr. Bader and Mr. Antonini, you have an amazing professional and proactive team, we wish you best of luck!