EHang 216 two-seater passenger-grade AAV had completed its maiden flight in Korea. The flight took place on November 11 at the "Open the Urban Sky" UAM Seoul Demo event in the center of Seoul. A series of trail flights of EHang 216 will then follow in several Korean cities. It is Korea's first time to launch a flight of an autonomous "air taxi" over a densely populated downtown area. The maiden flight was approved by Korea's MOLIT after obtaining a Special Certificate of Airworthiness ("SAC") for the EHang 216 AAV, a first SAC ever issued to a passenger-grade AAV.
The EHang 216 was purchased by the Seoul Metropolitan Government and is the first of its kind in Korea being officially registered under the Nationality and Registration Mark "HL008X" by MOLIT. The Acting Mayor of Seoul, Seo Jeong-hyup said, "The air taxi is a dream of mankind for the future transportation. We are excited that Seoul can host the country's first domestic demo flight. Seoul is pioneering itself as an innovative hub of the world. Urban air mobility services are drawing keen attentions as an option to alleviate ground traffic congestions with a huge potential for growth. The city government will strive to realize the human dream of safe flights for Seoul citizens and thus support the future industry of Korea."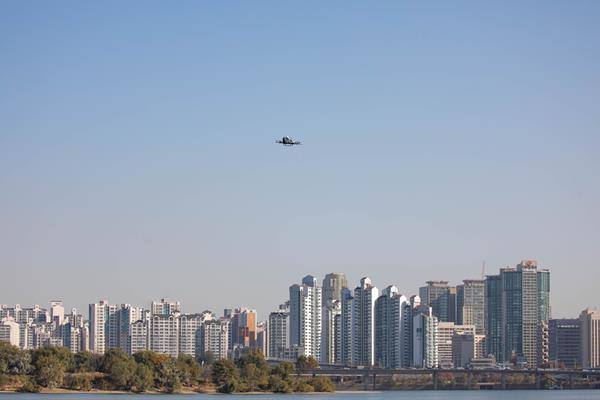 The Korea government announced the "Korean Urban Air Mobility (K-UAM) Roadmap" in June 2020 and expected to commercialize UAM services around 2023 to 2025.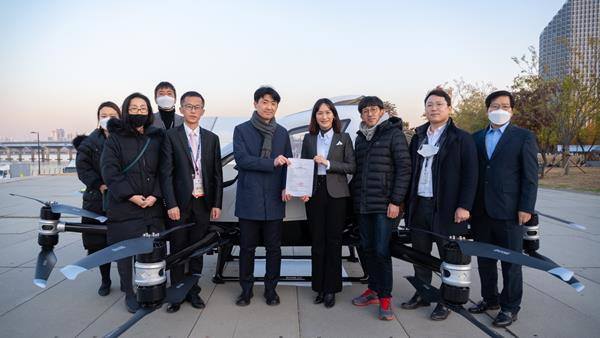 On top of the maiden flight in Seoul, EHang plans to launch a series of trial flights in more locations across Korea for a variety of UAM uses, such as urban passenger transportation, aerial sightseeing, island hopping and aerial logistics.
EHang Founder, Chairman and CEO, Huazhi Hu said, "We are glad to see the Korean government taking the initiative in planning and implementing urban air mobility in Asia. This pioneering Special Certificate of Airworthiness marks a leap for both parties and builds on our regulatory breakthroughs in China, Europe, and America. We are excited to be the world's first company to provide safe, comfortable, efficient and eco-friendly urban mobility solutions to Korea. We expect to accelerate UAM development and to expand in the Korea market in the near future."