The first FBO network of China adds up new benchmark for the region's industry
Deer Jet had worked with the International Business Aviation Council (IBAC) and successfully completed the IS-BAH (International Standard for Business Aircraft Handling) accreditation for its Sanya and Haikou Fixed Based Operation (FBO). The accreditation is a new record in the history of the region's business aviation industry added by Deer Jet which is the first private jet company of China.
The International Standard for Business Aircraft Handling (IS-BAH) is a set of global industry best practices for business aviation ground handlers, which features at its core a safety management system (SMS). The IS-BAH follows the structure of the International Standard for Business Aircraft Operations (IS-BAO) Program and incorporates the NATA Safety 1st Ground Audit Program. IS-BAH is the global industry standard for handlers and operators around the world to meet the SMS requirements from the International Civil Aviation Organization (ICAO).
For Deer Jet's Sanya and Haikou FBO to obtain the first IS-BAH certificate in China is not surprising. The FBOs are known for their upscale facilities, flawless services, personnel professionalism, and meticulous management. The FBOs operate 24/7 and have the operational capability for aircraft to land and take-off regardless of the challenging weather conditions. Deer Jet's signature service philosophy of performance, seamless experience and readiness are main factors to the success of its ground support services (such as the exclusive VIP rooms).
At Haikou Meilan airport, Deer Jet customers are provided with dedicated escort service, exclusive security, special passport control channel and VIP lounges. The company is committed to ever extending services to exceed the expectations of premium business travellers.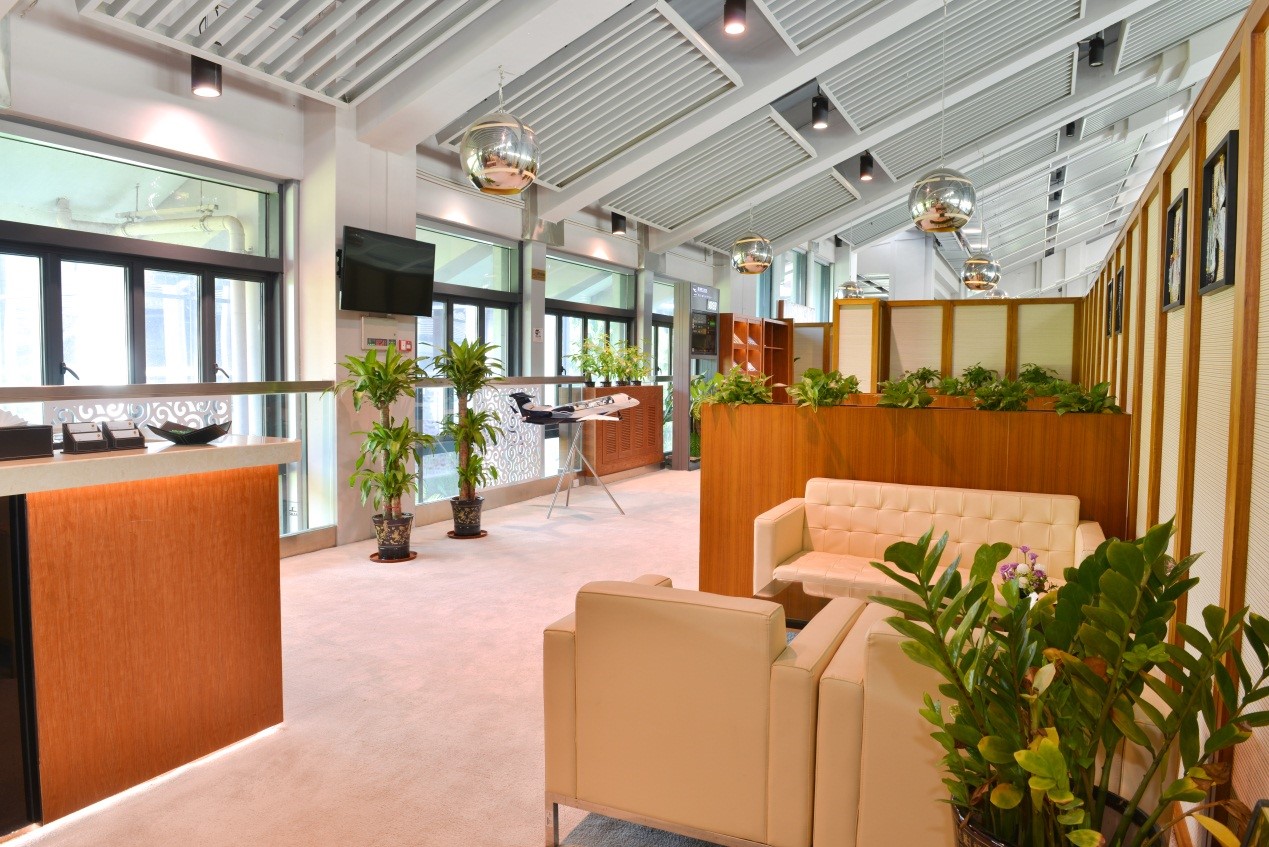 (Interior design of Deer Jet Haikou FBO)
Deer Jet is not only China's first private jet company but already the biggest business aviation group in the entire Asia-Pacific region. The company began operating FBOs as early as 2008, having built the largest network in China with 9 facilities in Shenzhen, Sanya, Haikou, Changsha, Xian, Nanning, Guilin, Hangzhou, and Tangshan.
Frank Fang, Vice President of Deer Jet said: "We are very proud to add up a new benchmark of excellence for our industry, as the largest FBO network in China Deer Jet is the first to implement the IS-BAH Standards and to support the international industry in improving the high standards in safety and quality,"
The process of accreditation to become an IS-BAH certified organization ensures that the FBO operations are performed following a set of global industry best practices. Every IS-BAH registration raises the bar for safety standards while offering assurance to aircraft owners and operators that they made the right choice.
IS-BAH offers Fixed Based Operators (FBO) and Business Aircraft Handling Agents (BAHA) a scalable, industry-developed code of best practice centred around Safety Management System (SMS) principles adopted by ICAO and other operations-critical industries.