Long recognized for its range of fine services on board customized private jets, luxury helicopters and super-yachts, now Deer Jet launches a new luxury cruise expedition service specially designed to lure the most discerning adventure lovers.
Antarctica is set to become the first destination on Deer Jet's portfolio of 'Luxury Cruise Expeditions'. Already taking bookings, the 14-days fully customized trips will take place between November and March this year.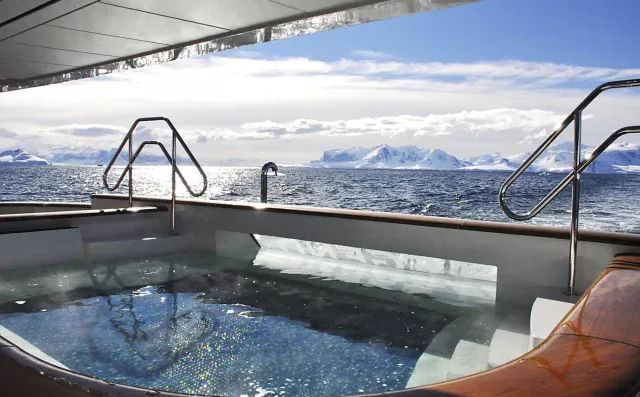 Deer Jet has appointed the best equipped vessels with a wide range of luxurious amenities and facilities on board including outdoor heated whirlpools and SPA
Thanks to the global range of its comprehensive service network, Deer Jet has created one of the most luxurious cruise expedition to the Antarctica available to date, by offering many options of luxurious vessels, and fully customizing the cruise route and the ashore/offshore activities for each of its customers.
As an example, a guest can choose to take off from any point on the globe and begin this lifelong-lasting experience on one of Deer Jet's Gulfstream G650, a long-range aircraft featuring dining tables and full-size beds in a luxurious cabin finished with delicate leathers, rare woods and precious stones.
Luxurious hotel suites on the seas, the latest of Deer Jet's travel adventures offers unlimited comforts on board some of the most luxurious cruise liners in the world
After landing on the Earth's southernmost continent, this guest will be able to arrange the path for its very own adventure by picking from a list of islands to visit around the Antarctica Peninsula including Frei Base, Livingston Island, Deception Island, Port Lockroy, Brown Bluff, Cuverville Island, Paradise Bay and Petermann Island.
While cruising on board one of the most luxurious cruise liners in the world, a rich choice of amenities, international cuisine and full range of appointed SPA, sports and wellness services are available. Equipped with their own luxury helicopter, submarine and yacht fleet, guests can choose to take off on an even more intimate sightseeing excursion.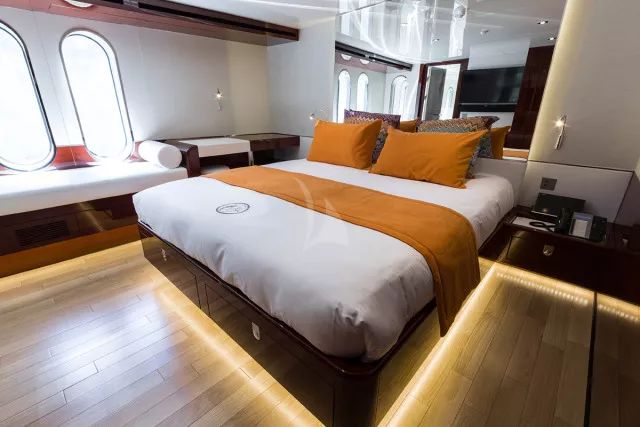 On board the polar exploration vessels, Deer Jet's personal butlers can arrange a wide range of recreational and wellness activities for guests
On land, there is very extensive list of activities to choose from including mountain climbing, kayaking and scuba diving, as well as visits to a wide range of areas of interest including wildlife sites, historic sites, research stations, and areas of exceptional wilderness and aesthetic value.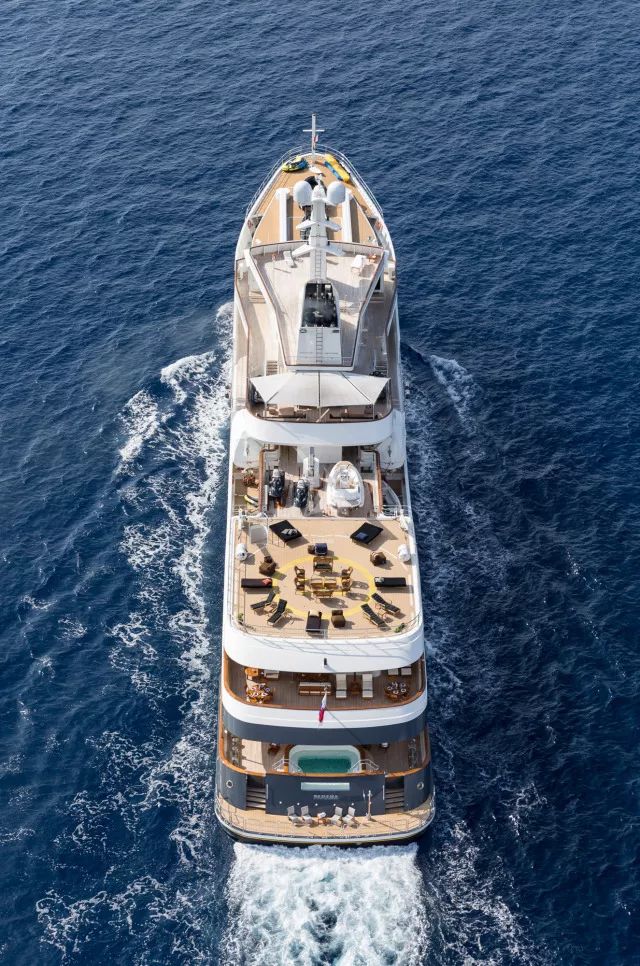 Deer Jet has chosen cruise liners which are a combination of luxury yachts and state-of-the-art expedition vessels
According to the company, the International Association of Antarctica Tour Operators (IAATO), which promotes safe and environmentally responsible private-sector travel to the Antarctic, limits the number of ashore visitors to 100 and to 2-3 landings per day, making of this cruise expedition one of the most exclusive and rare of travel experiences.