16th December, 2017. Deer Jet made history again by becoming the first Chinese private jet operator to fly from China to the Antarctica. The arrival of one of the company's private jets at Wolfs Fang airport had marked the achieving of the aircraft's test flight and the launching of a new charter service between China and the Antarctica.
Deer Jet is known for its pioneering role in transforming business aviation in Asia and the world. More than 22 years ago the company established the first private jet operator in China and transformed itself from humble beginnings to its current position as the largest business aviation group in Asia.
Deer Jet's new Antarctica service is more than a milestone for China's business aviation. This operation is also significantly contributing to the development of international air travel and transportation, providing with access to the world's most remote areas.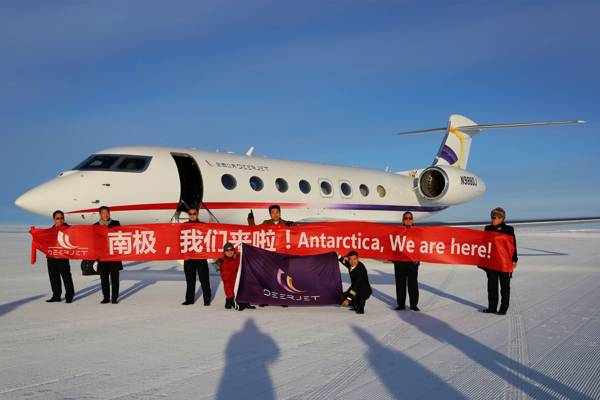 Deer Jet's Test Flight Team Celebrating their Antarctica Landing
For this specially challenging flight, Deer Jet had prepared for over a year, conducting and evaluating hundreds of risk tests, flight routes, and flight support and emergency plans to assure a flawless and safety operation. This level of precision and detail-orientation has made of the Deer Jet the first World's Seven Stars Private Jet Company.
This new achievement adds up to the list of milestone of the company. Along its 22 years of operations, Deer Jet has expanded its operation reaching 800 airports across 180 countries and territories, and had built up a comprehensive network offering on demand charters, aircraft management, brokerage, ground handling, FBO, air medical, and luxury travel.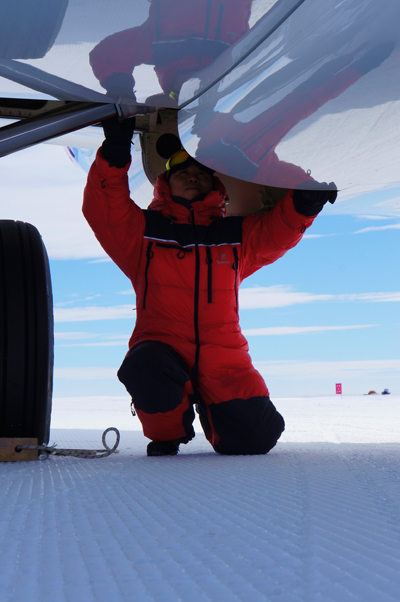 Deer Jet's Engineer Running Safety Tests on the Private Jet at Antarctica
Furthermore, Deer Jet is adding a new chapter to the history of the travel industry by building infrastructure and introducing innovative services for better and faster international travel.
After the building of the new route, Deer Jet will add the Antarctica to its travel itineraries. Thus the new service adds up competitive strengths to the company by enhancing its travel products.
Standing as a large company in a small industry, Deer Jet is focusing in the design of new services to offer to new segments. This Antarctica service is boosting Deer Jet's growth while satisfying a growing demand from global business travellers.