The final day of MACE 2021 was a good time to catch up with Razvan Stefan, CEO of Emperor Aviation malta Ltd, aircraft management and charter company, member of the Board of Malta Business Aviation Association. Here is the essential of our discussion: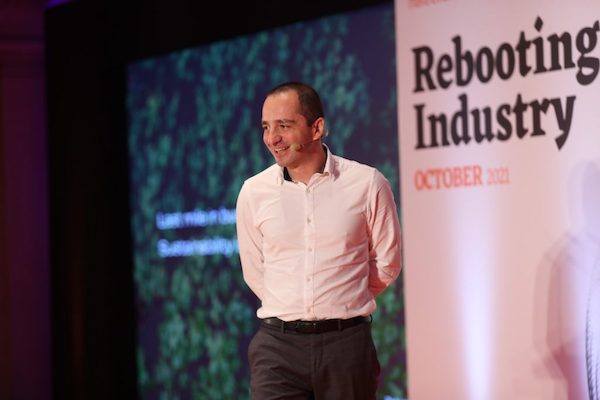 Q. What was your first reaction finding out what's happening, in the very beginning of covid crisis?
A. My first reaction …I just couldn't believe that it was possible. Lock the entire world like that. Impact all of our lives in such a manner. If someone had told me previously that a scenario like this is possible – I would answer it is definitely not realistic.
Q. Can you tell us more on first measures taken by Emperor Aviation?
A. In March we understood that things would happen very fast… First measures – we had to ensure the company's financial sustainability, to minimize the potential negative impact on our group. We had to talk with all aircraft owners and explain to them thenecessity of a long-term healthy and sustainable strategy in this unprecedented situation. Point out all options they have, how wesuggest acting, what we offer as solutions. Inside the group, we decided to do everything possible not to fire anyone, save all jobs and support our colleagues the best we could. I am proud to say we succeeded. Yes, for a specific period, salaries were reduced, butno one lost the job. We managed to keep all professionals working in the group and we are pretty proud of it.
Q. How did you coordinate operations? I guess the volume increased spectacularly.
A. You are right. Our operations had to manage a workload increase, let's say by ten times. For example, we had to hire two morepeople in our dispatch department to ensure the smooth functioning of operations. The situation was changing not every hour, butsometimes every 15 minutes. What was possible concerning a specific flight an hour ago became totally impossible a few moments later. So, we had to manage much more than usual, with many challenges where there were no clear answers or solutions.
Q. Can you tell us more on relationship with clients during covid crisis - most important things, most challenging ones?
A. I must admit that this was the most crucial point – the trust of our clients. Relationship of trust and transparency we've beenbuilding for many years in our group – in my opinion this is the key to success. We took the time to explain in detail why groundingaircraft and firing crew would not be the right solution. Precisely because of this human factor we value so much, we've managed to keep all of our clients and all of our employees.
Q. Back to normal: what would you point as main things you've learned during COVID period?
A. First thing we've learned – everything can happen, anytime, expect the unexpected. Next point – life will never be like beforepandemic; we have to adapt to the new reality. One important point – if the business aviation industry, all together, will adequately use this situation and learn from what we went through, the sector can grow significantly.
Q. How do you describe the situation in the industry today?
A. As we've discussed the last three days during MACE 2021, rebooting the industry, it is exactly what we are experiencing now.Trends are very encouraging. Simple example – customers are not reluctant to charter or buy a private jet now. 3-4 months ago,the situation was quite different.
Q. Can you share with us short time plans for your company?
A. As you already know from our MACE session – we've launched a new product, MIRAI. So, we will focus on investing in the IT part of private aviation quite intensively. We are working on upgrading many business cores of our group after the challenges of the pandemic period – sales, fueling, etc. Consolidation of the group. Emperor Aviation is looking forward to welcoming 3-4 more aircraft under the Maltese flag very soon, so we are pretty optimistic and busy, and this is a lovely feeling. Once again, I would like to point out that the industry is in front of a historical moment. Working together, more as partners than as competitors, we can overcome the numbers of business aviation industry before 2008.