Talon Air expands of its ultra long range fleet with the addition of a Gulfstream G550 and a Gulfstream GV. Talon now operates 13 heavy jets, including ten Gulfstreams. James Chitty, Talon CEO, commented: "Fleet growth is always an exciting time for the Talon team, and we anticipate that demand for these aircraft will be very strong." Chitty added, "Aircraft owners recognize that Talon Air offers industry-leading levels of safety and client service, while also providing unsurpassed charter demand. Now, more than ever, travelers are interested in their personal well-being and peace of mind – Talon provides that."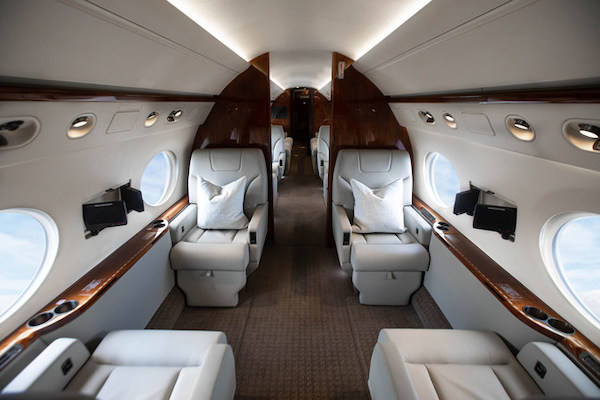 Both the G550 and GV will be based in the New York Metropolitan area. Aircraft in Talon's long-range fleet are equipped with high-speed international WIFI, and all of the amenities the world's most discerning travelers have come to expect, such as berthable leather seating, enhanced soundproofing and a cabin attendant trained to provide superior service.
Talon Air has extensive worldwide operating experience, with highly experienced crews, and attention to detail to ensure the success and safety of every trip whether it is a single destination domestic trip or a complex multi-stop international roadshow.
Talon has been recognized with the industry's leading third-party safety audit standards, including ARGUS Platinum, Wyvern Wingman and IS-BAO stage 3.