When a company celebrates certain age, is stable and constantly successful in the development and progression, it is more than interesting to look back at the very beginning.
In my opinion, such "case study" is quite enriching. Dubai Airshow was a perfect opportunity to visit UAS International Trip Support home, meet the team and talk with Mr. Omar Hosari and Mr. Mohammed Husary, Co-Owners and Founders of the company. The goal was simple – to look back at the 20 years long journey of the company. So, fasten your seat belt, 50skyshades invites you on board of a discovery journey - together with founders we will look back at UAS International trip support story.
Q. Our first and logical question – the way from idea to creation of the company.
O.H. The choice of the industry was obvious for us. We literally have aviation in our blood in a genetic way. No need to guess where from we have this passion. Our father was an aviation pioneer in Middle East. Back in 70, graduated from U.S. he was at the very beginning of aviation education, training in Middle East. He established first aviation school in Middle East. Many countries ow him the development of aviation. We had the opportunity to learn a lot from him and assist to the creation and development of aviation in the region.
M.H. As entrepreneurs, we wanted to create local company with global reach. It was quite clear for us what kind of experience as client we want to offer, what quality of services. Back in 2000 when we determined that everything is united here in Dubai – the opportunity to set up the company, ambitions of the region and our ambitions as entrepreneurs, it was obvious for us to be a perfect match. At the very beginning of our company, we were 25 people.
Q. Decision taken, company founded – what was important making first steps, living first years of enterprise?
M.H. We had a vision, a plan, as you understand, the calibration had to be done all the way long. It was very important to stay flexible, to identify adjustments to be done in. order to improve daily operations as well as global strategy points. We had to be dynamic and capable to adapt depending on situation, changes on market trends. I can give you simple example – when we started to offer services for cargo operations, we positioned the company as local partner with global reach. The quality of services, the way we treated our clients, the way to conduct operation made our market share growth to 90% in just 3 years.
O.H. I can tell you what was quite difficult at the very beginning – to find people with same degree of passion, same understanding of involvement in business. We are leading by our example. Do you know what were our working hours during some first years? I can tell you – sometimes we were working 17-18 hours per day. So, we had to find people with same passion for aviation and same attitudes for job. Easy to say – do as I am doing. Not pretending, just to be. No show-off, just work. I can be transparent with you – we were not hiring by diploma, we were hiring by attitude. We can consider UAS International Trip support as an academy – a lot of people who came to work with us are now graduated by years of real actions in the industry.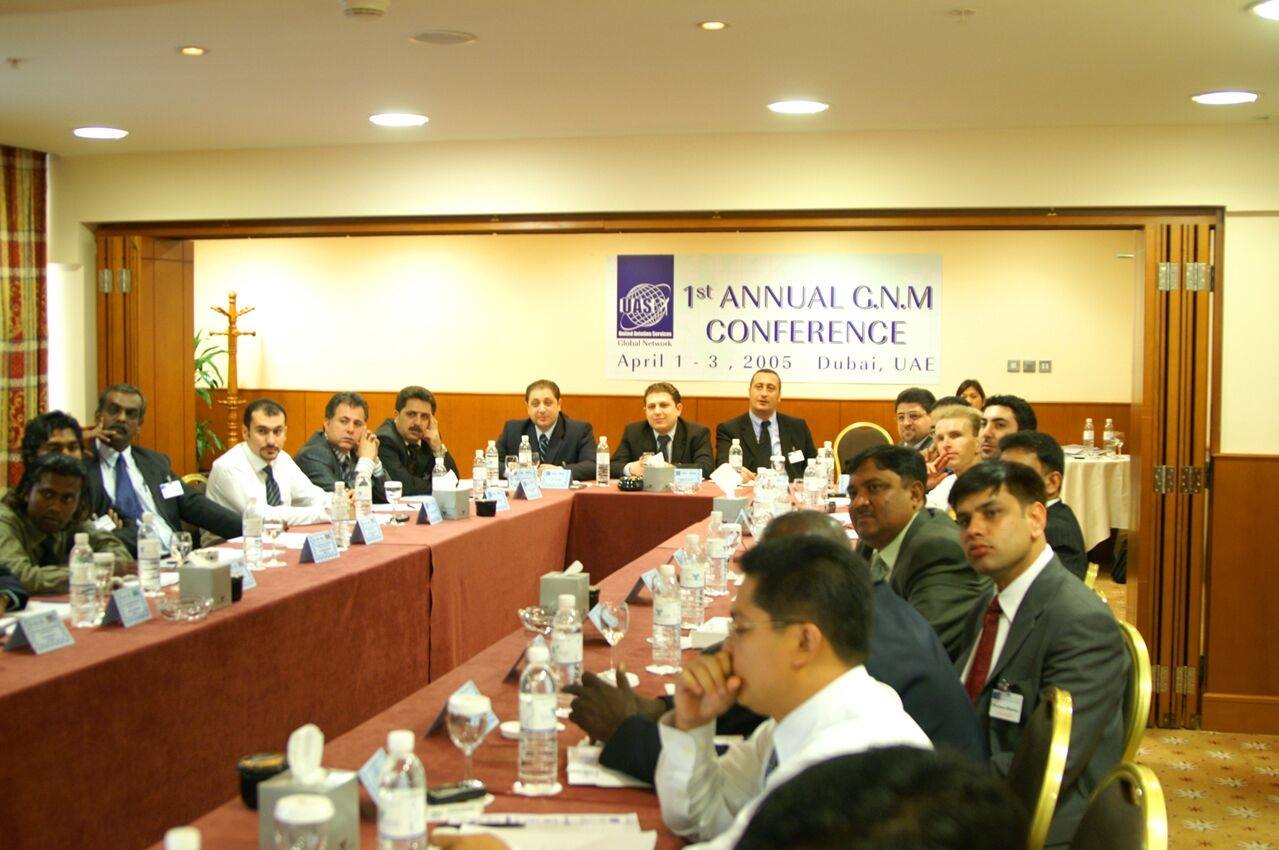 Q. Your way to select people for the company and attitude is quite rare.
M.H. Maybe it is rare, but this is our deepest certainty – leading by our example and being tolerant. People working in our company, many of them are with us already for decades. We are very proud they are learning and growing within the company. Obviously, we got some short distance runners. There are always people like that. But this people do not long in aviation industry, usually.
O.H. 20 years is quite long, so believe me, we've seen many different cases. There were people working withing our company, who had learned everything from zero and succeeded in their positions. Then they took a decision to go another way. We are tolerant and transparent. If someone comes to us and say – I have an opportunity to work in a different role, I want to use it – we are proud. This person, trained by our company, will become an ambassador of UAS, of our corporate values and way to work. For us leadership has the meaning of seeing things globally. To see the big picture and to act accordingly.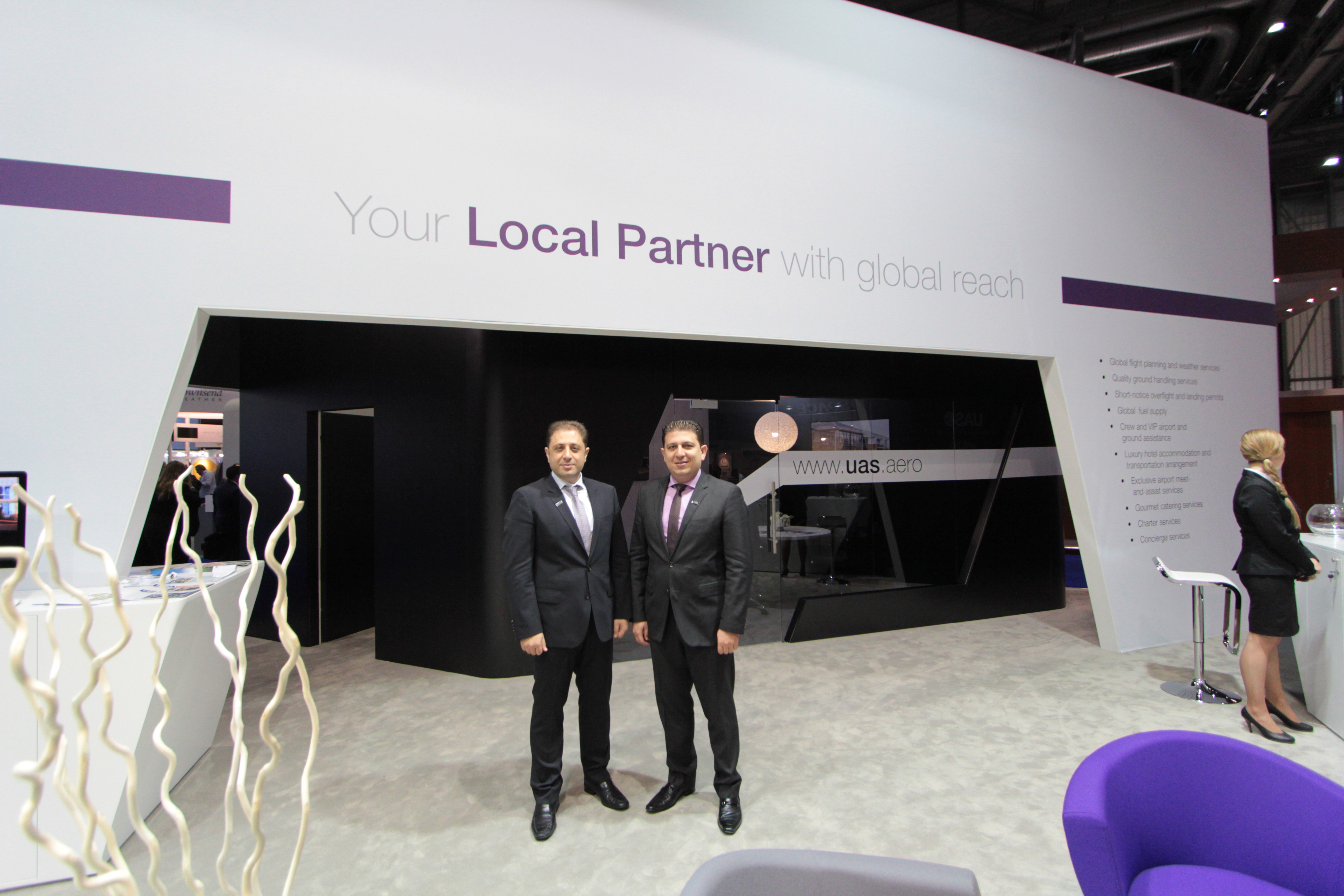 Q. Looking back, how many years after the creation of the company you were sure to work on becoming one of major player in the industry?
M.H. From the beginning it was always our vision to build something great. From the initial stages of building the company, we built it for the future; we didn't build it for what it was at that time. We were at the beginning only 25 employees, but we built it for 400 employees because we knew we were going to grow very quickly.
UAS has lived already two major crisis episodes: 2008 and Covid-19 pandemic, next part of discussion will be dedicated to a secret anti-crisis sauce recipe. So, stay tuned and get ready to take notes!