This is the first collaboration for designer Didier Wolff of Happy Design Studio and the paint specialist Air Livery. As a missing piece to Happy Design Studio's portfolio of aircraft livery designs, the new BBJ has just been completed at the Air Livery paint facilities in Norwich, England. The design work has taken 30 months since the first design proposal was presented to the aircraft owner.
Never has one of Happy Design Studio's clients be so involved into the design process. Despite his heavily booked schedules and extended obligations, the client gave constant attention to every detail.
The final colour scheme confirms the initial attachment of the client to the ocean, different tones of blue (6 shades in total) underlining the waves, which have been drawn to enhance the massive object with a longer stretch outlook.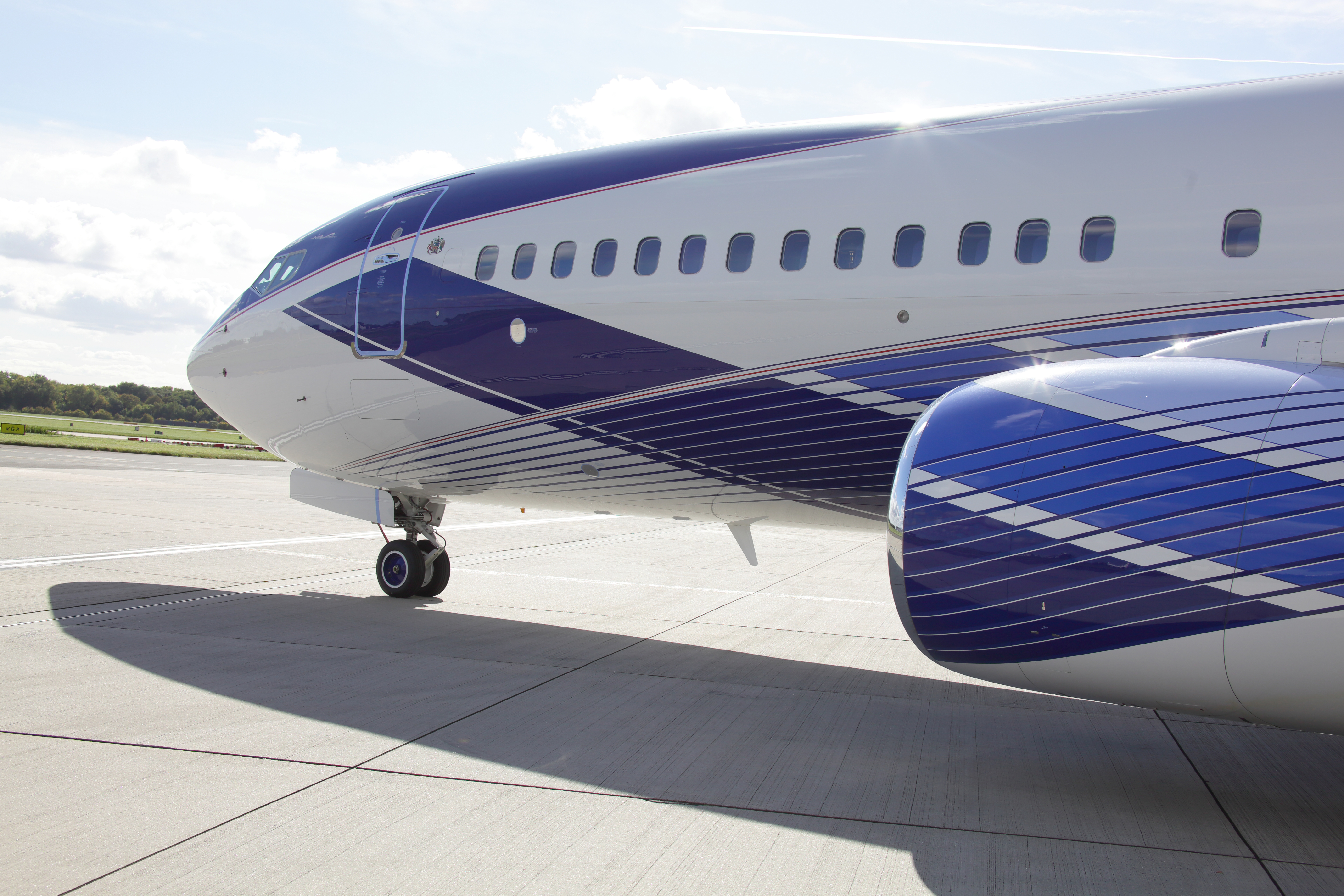 As with each of his designs this project was treated with the highest importance by all involved, Didier worked closely with Air Livery's special projects team to ensure the accuracy of the design. Every line and colour were applied with the utmost accuracy.
The livery has a complex variation of lines of varying thickness along the fuselage. As the designer of the livery, Didier had perfect knowledge of the overall design and could adjust each detail, line, curve, proportion, to the imperfect roundness of the aircraft.
The attention to detail even extended to the wheels, painted in one of the blue with a white circle around it, winglets discretely tuned to the general design, the flap tracks canoes specially painted to be seen from within and so are the engines.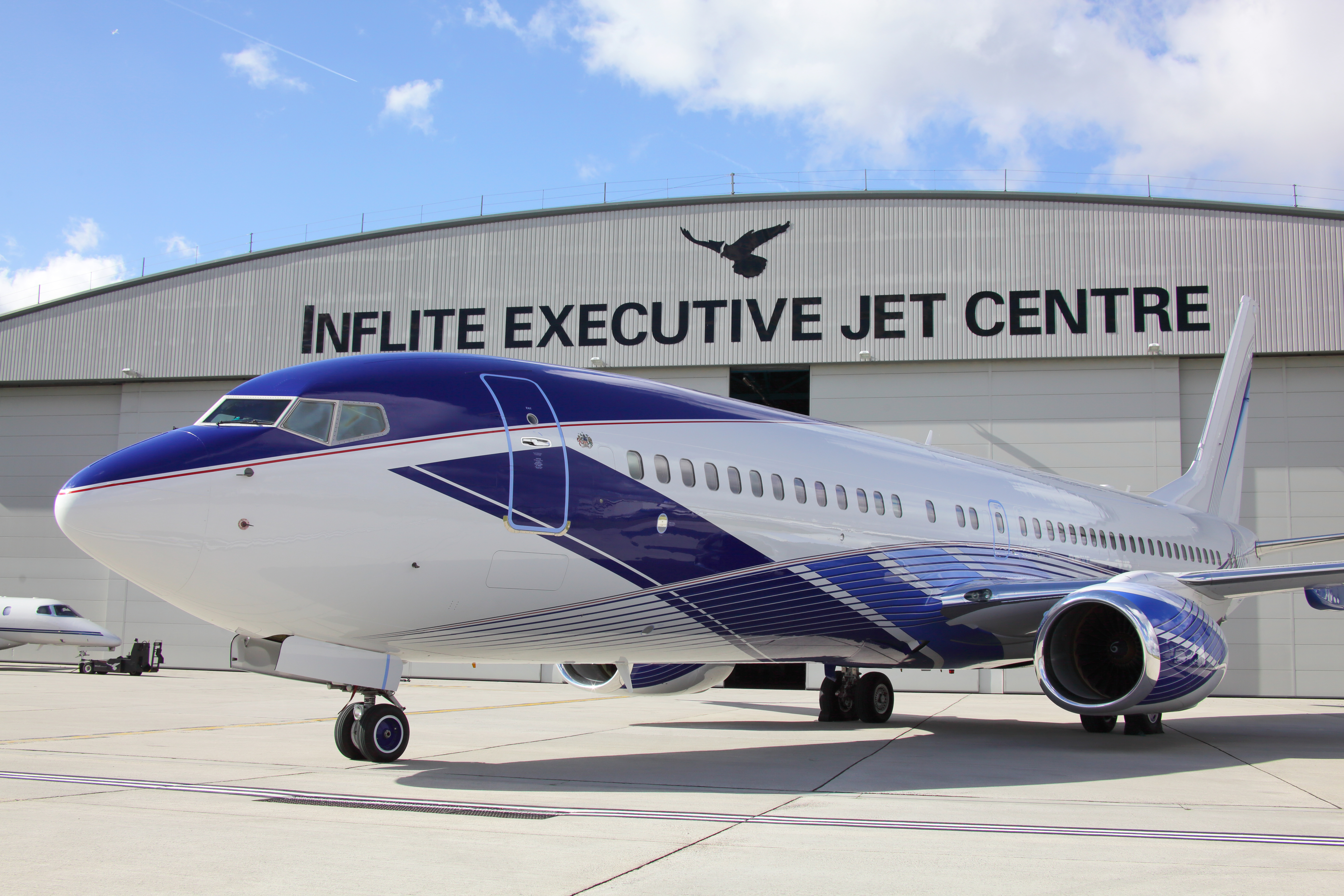 Didier Wolff is one of the few aircraft livery designer recognized worldwide to bring out the personality of private jet owners on their aircraft. Like a mind reader, his unique sensibility and creativity deliver his clients vision of their aircraft.
Air Livery are an established refinishing company with extensive experience in repainting all commercial and VIP aircraft from Gulfstream to Boeing 747-400. Their paint team were excited to face the challenges of the design created by Didier and produced excellent result. Air Livery and the Happy Design Studio worked in total harmony to ensure the client was provided with not only an accurate representation of the design but also the highest level of quality expected by a VVIP client.