Created by Didier Wolff, Happy Design Studio's owner, specially for the Bombardier Global 6000, CARBONEUM has been created with speed and power in mind. Enhanced by honeycomb patterns, the engines show elegance and technology, the overall Ferrari grey colour adds a touch of supremacy to the design.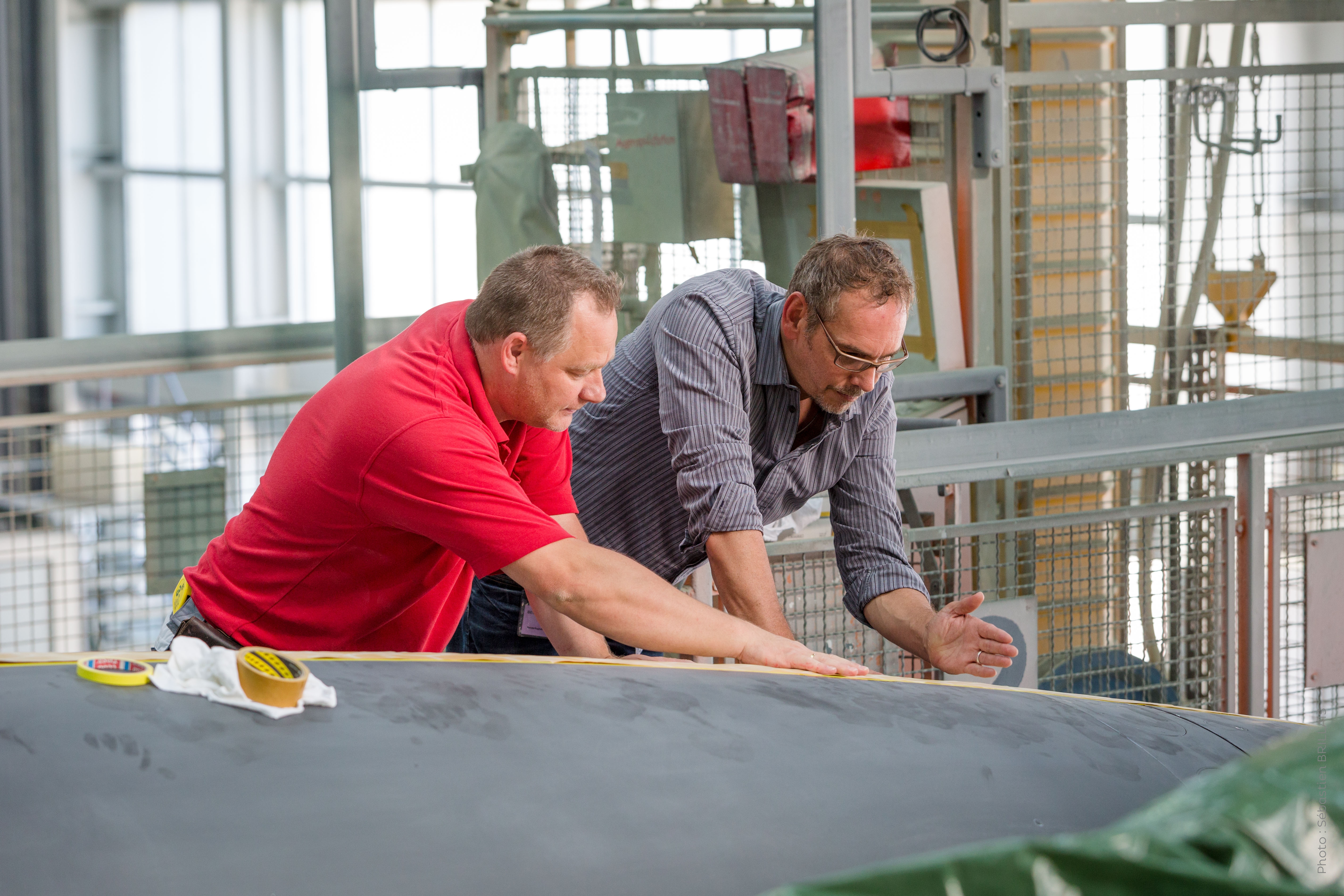 The concept of CARBONEUM is that the white colour of the aircraft is not a paint option but the painter's canvas on which a specific design can evolve. Making other jets look naked was not the goal of the creation but it sets the bar to a new level for private aircraft livery design.
Partnering again with Happy Design Studio's supervision team, RUAG, the specialised aviation paint company based in Munich, had already shown its ability to work with Didier Wolff in 2015 with one of the most challenging livery design created, the multi award winning design "Air Lines".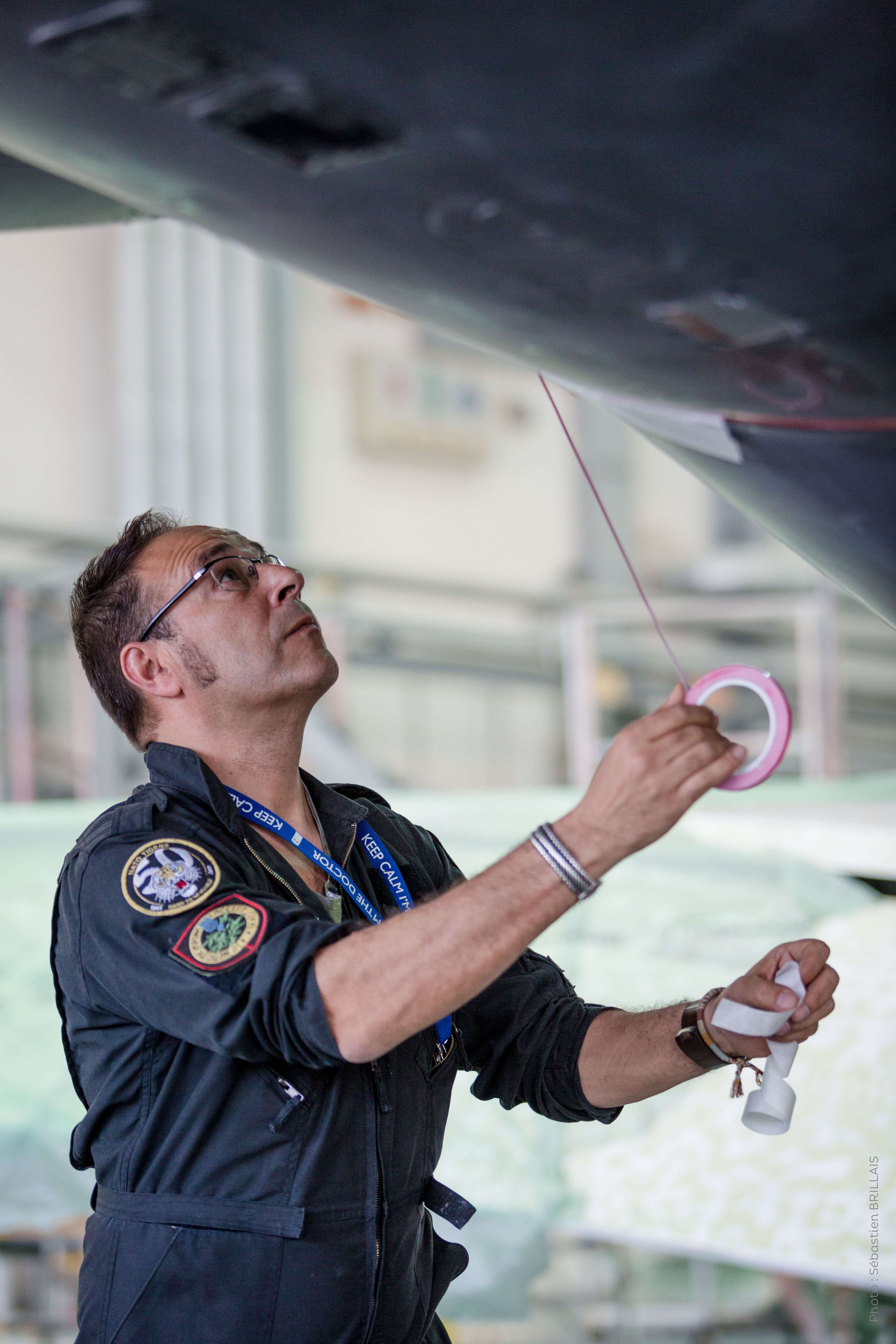 CARBONEUM took a total of 2500 work hours create. There were 15 technical procedures which were managed continuosly to keep the delicate steps on track. The two companies bypassed each of the numerous technical difficulties and proudly delivered probably the most powerful design seen on a jet aircraft.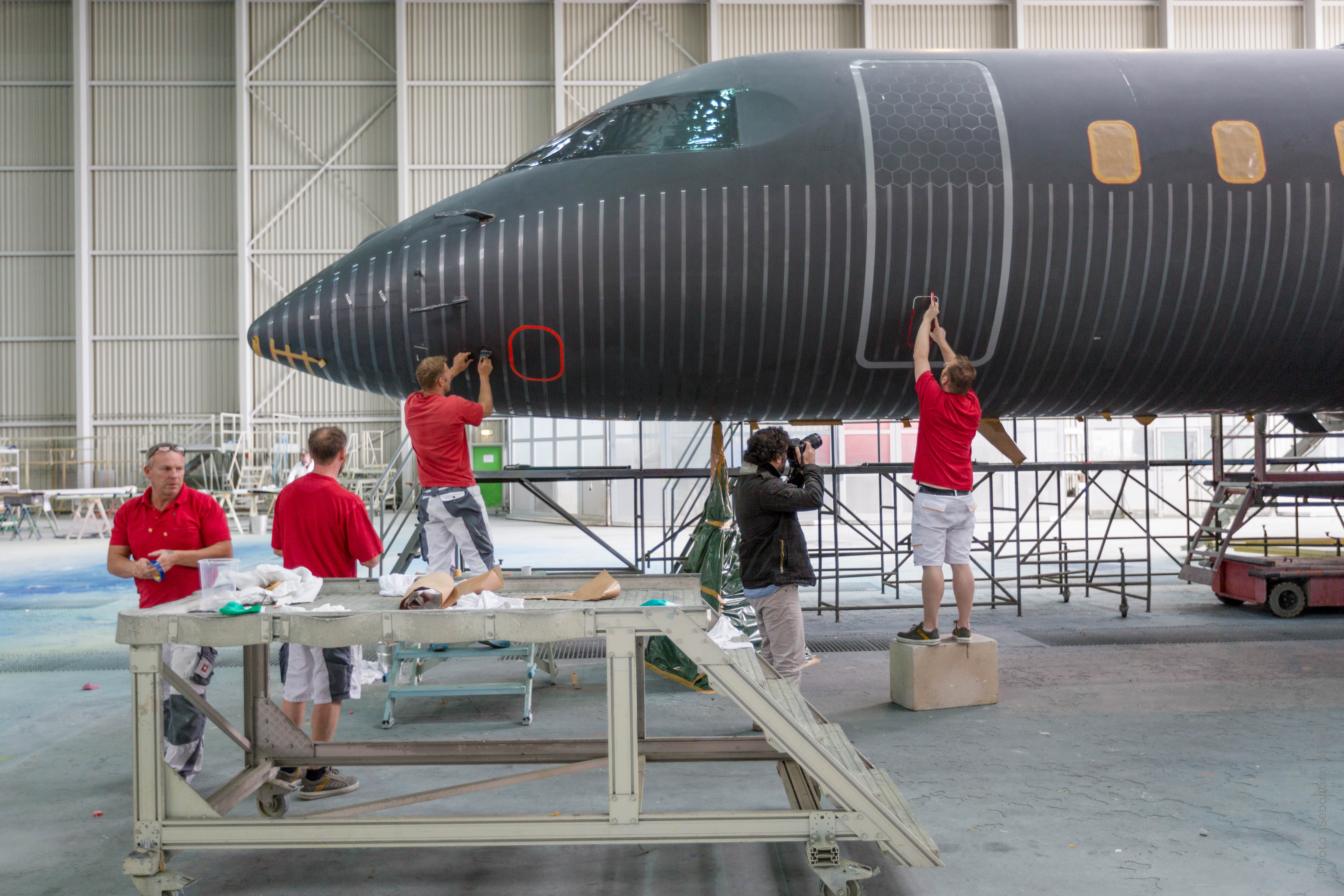 The honeycomb texture covering the engines blends perfectly with such an extraordinary design challenge. This subtle rendering and the sharpness of the execution is thanks to AIRONART (Gilbert Holzer), who produced the three-dimensional stencils with an unbeatable accuracy, through a set of very complex calculations. Walter Maurer and Martin Dippel from A.S.A.P. painted the difficult carbon effect on the tail with a fantastic 3D rendering.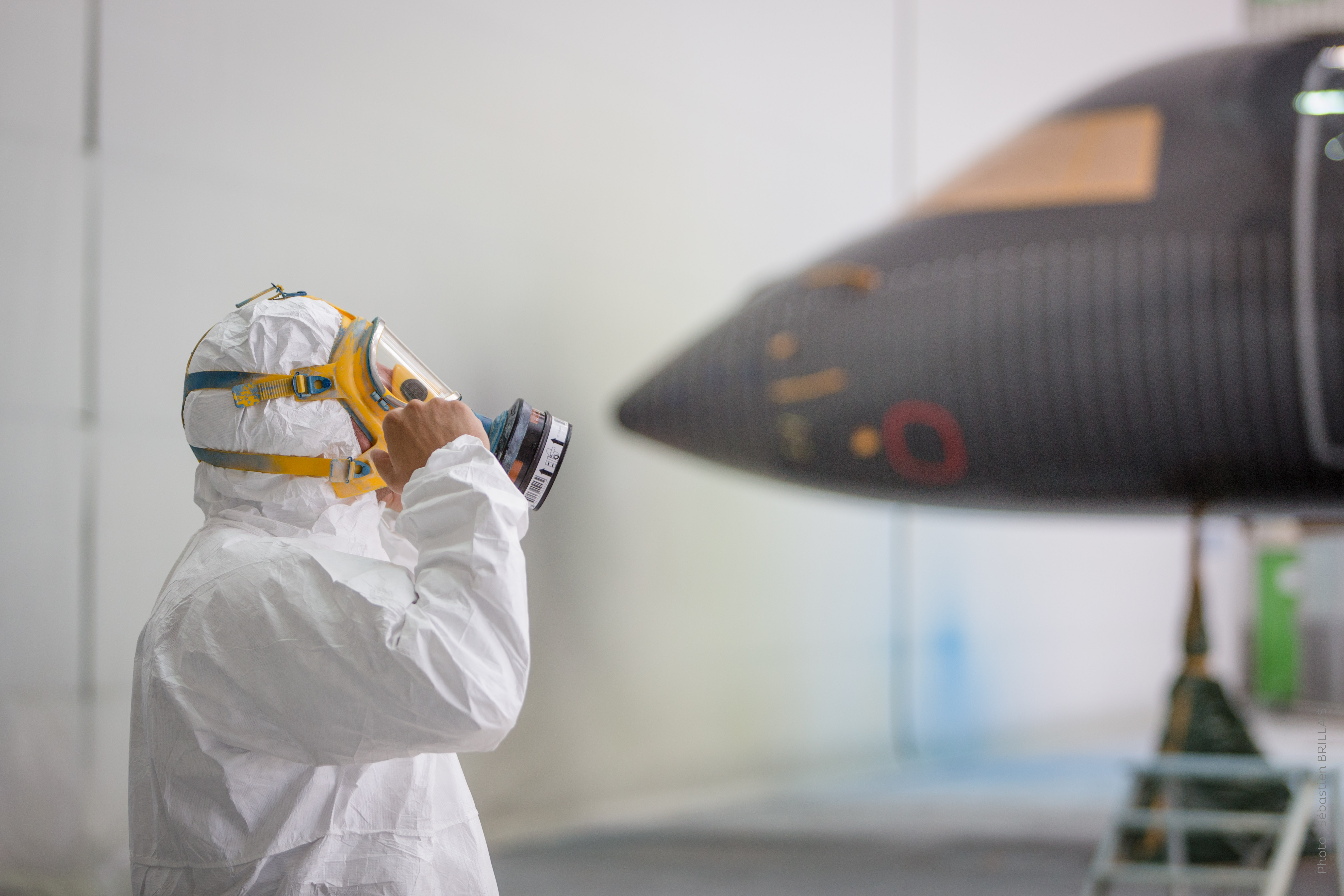 With CARBONEUM, Didier WOLFF and his company HAPPY DESIGN STUDIO has accomplished another milestone in aviation livery design, an inevitable evolution foreseen 10 years ago.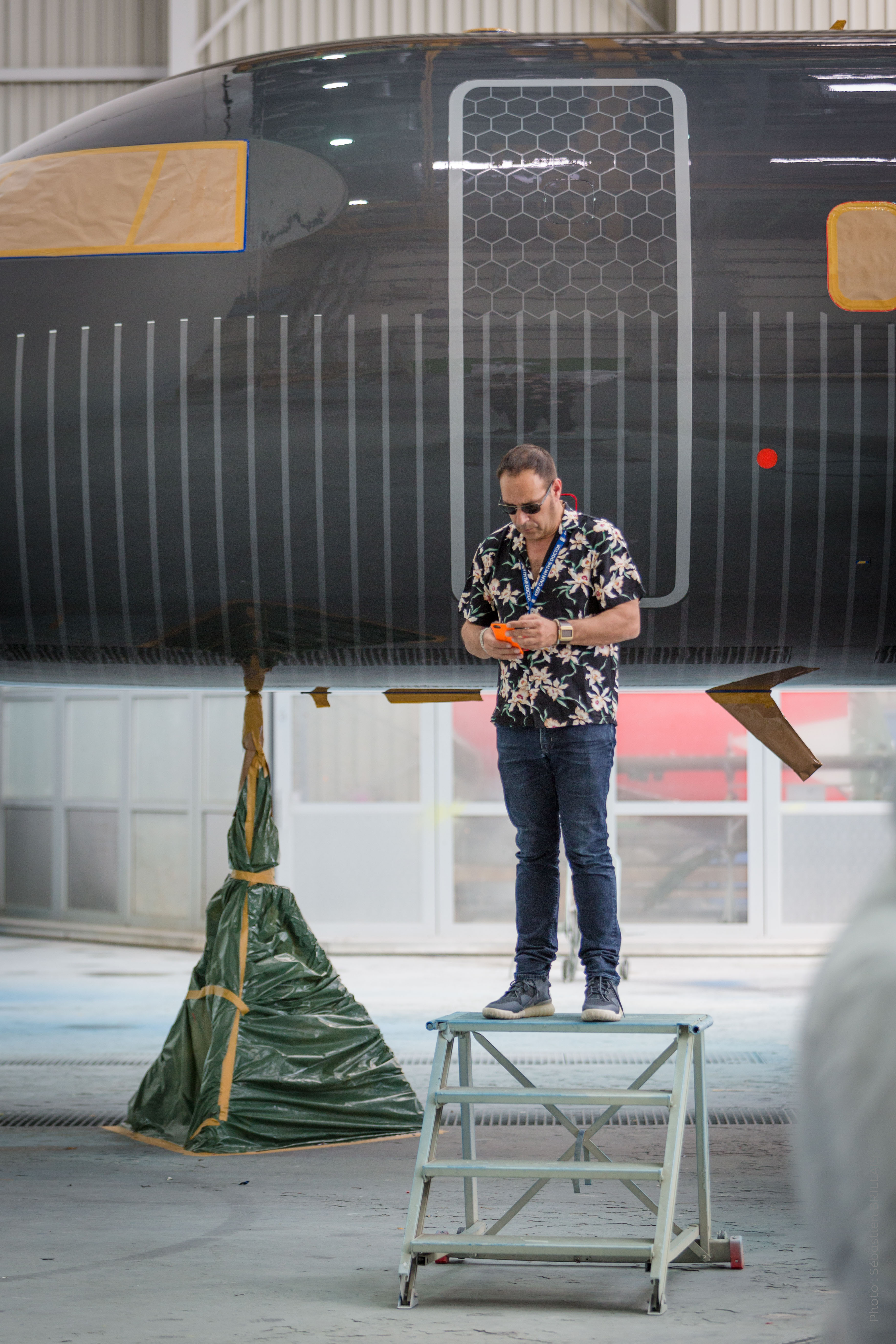 CARBONEUM joins the fleet of Happy Design Studio's flying works of art, side by side with other jets, fighters, airliners and will surely be remembered as an iconic vision of power and style throughout the world.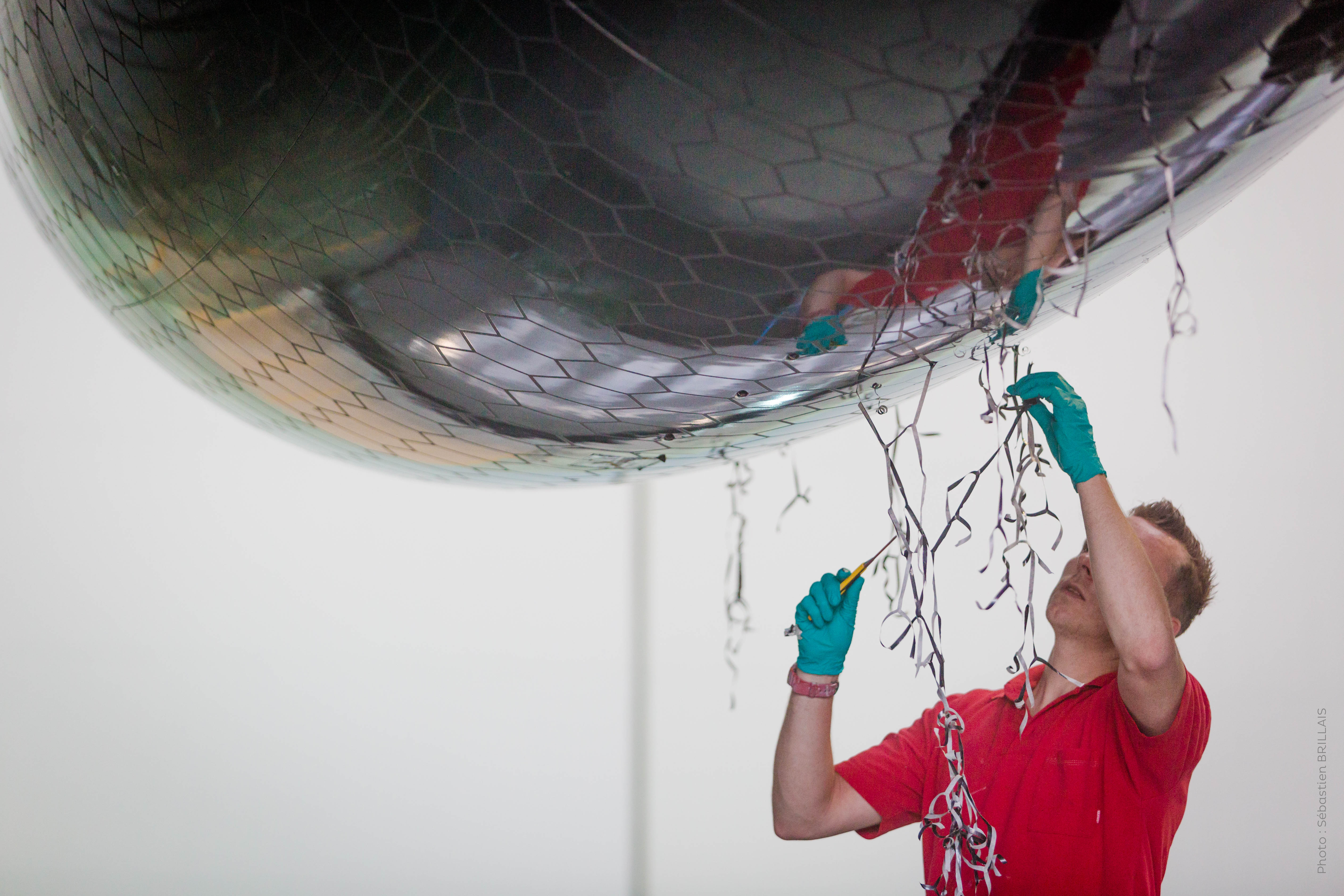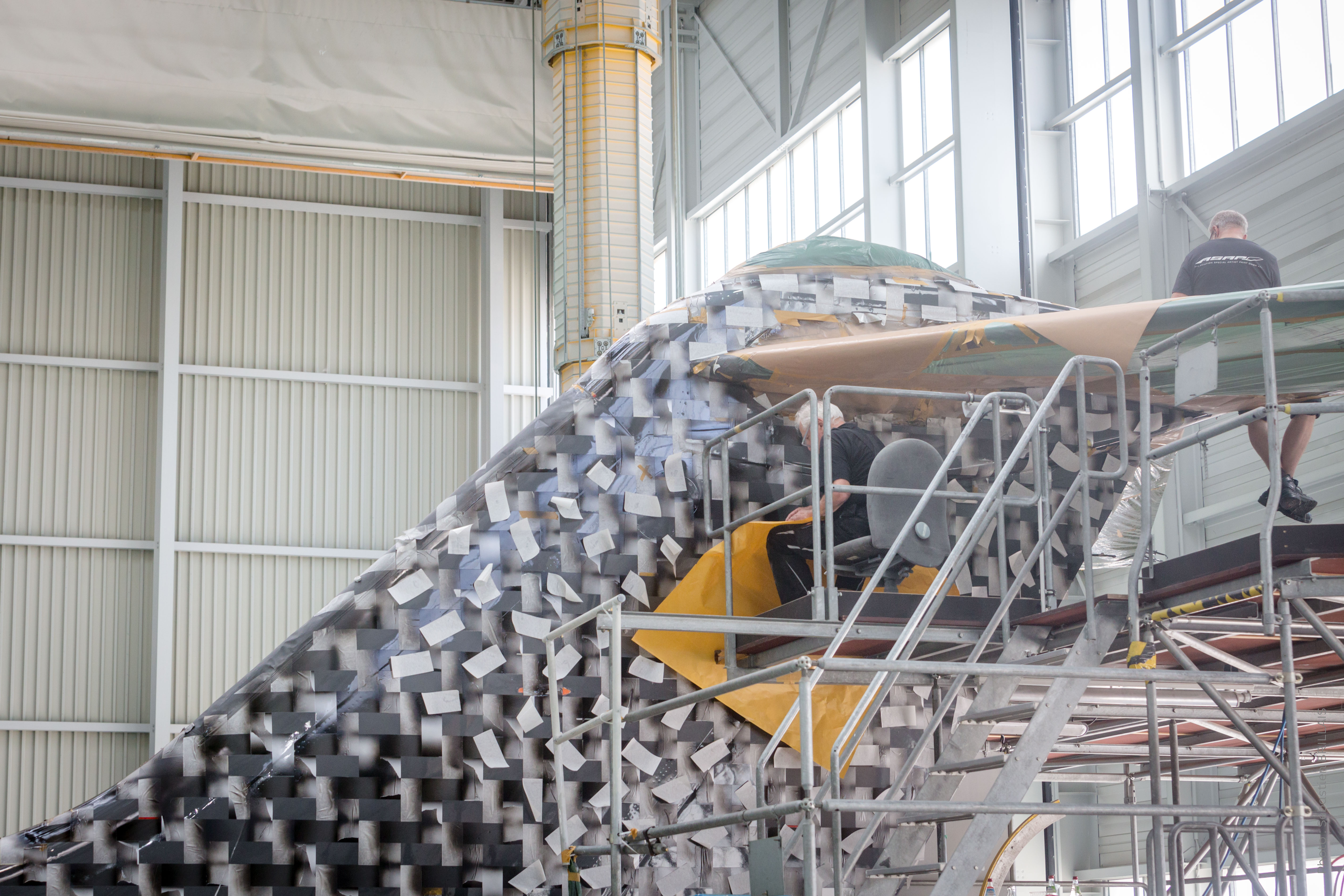 All photos Sébastien BRILLAIS