Federal Aviation Administration approved Supplemental Type Certificate for the new Beechcraft King Air Ground Cooling aftermarket upgrade for Beechcraft King Air 200 and 300 series turboprops. With King Air Ground Cooling installed, customers can provide flood cooling into the cabin before departure, enhancing passenger and crew comfort. Beechcraft, Cessna and Hawker customers receive factory-direct support, maintenance and modifications by Textron Aviation through a global network of service and part centers, mobile service units and 24/7 1CALL AOG support.
"Textron Aviation continues to push the boundaries of customer service options for aircraft owners," said Brian Rohloff, senior vice president, Customer Support. "The addition of the Ground Cooling system for our Beechcraft King Air 200 and 300 series aircraft demonstrates our commitment to maximizing passenger comfort. Aircraft cabins often become heat soaked while waiting on the ground or in the hangar prior to departure and we are proud to offer a solution to this by enabling operators to easily cool their aircraft without anyone needing to be onboard."
The newly available Ground Cooling system enables King Air operators to cool the cabin before crew and passengers board, by plugging in a Ground Power Unit (GPU) eliminating the need to power air conditioning systems via the aircraft's engine.
The Ground Cooling system, available exclusively for install at Textron Aviation, is now available for all King Air 200 and 300 series aircraft.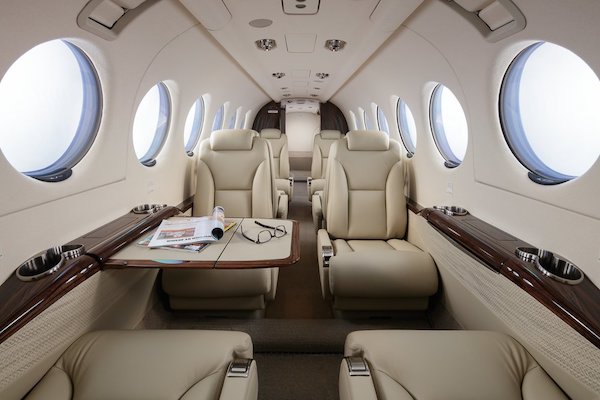 Textron Aviation offers factory-direct service and support throughout the entire ownership experience. Through a global network staffed with nearly 3,000 employees, customers have direct access to a team of expert service representatives offering maintenance, inspections, parts, repairs, avionic upgrades, equipment installations, refurbishments and other specialized services. Textron Aviation manages a fleet of nearly 70 mobile service units (MSU), Go Teams stationed across the world that can be mobilized to respond to maintenance events by contacting 1CALL and a team of AOG specialists providing prioritized service and support during unscheduled maintenance events.