Last week a Falcon-7X of Finnish business aviation operator Jetflite fulfilled a unique commercial flight.
As the company told Bizavnews, on Sunday the business jet took off from Cape Town and made two legs flight to the southern corner of the world, Antarctica. The flight carried by a crew of three pilots and mechanics. The flight to Cape Town took 13.5 hours and from Cape Town to Antarctica and back almost 12 hours. "Asthere are no landing sites in the South Seas, in addition to existing operators AOC approvals and procedures, it is also desirable to carry out the flight on three-engine jet with a long range. Flight planning was challenging, as weather conditions often lead to delays that should be taken into account ", - explained inJetflite.
"We want to make the most of our Falcon-7X! There are just few operators in the world, who are able to carry out the evacuation and charter flights to the South Pole. Jetflite started to plan these flights almost a year ago, to obtain all the documentation, procedures and approvals. The first flight went very smoothly, only one minor weather-related delay during the flight. In addition to demonstration of great potential of our Falcon-7X, this flight was an experience of a lifetime for the crew on board. We can proudly say that Jetflite is the only Finnish commercial operator, who flew to Antarctica and our Falcon-7X with registration OH-WIX- first Finnish aircraft to the South Pole. "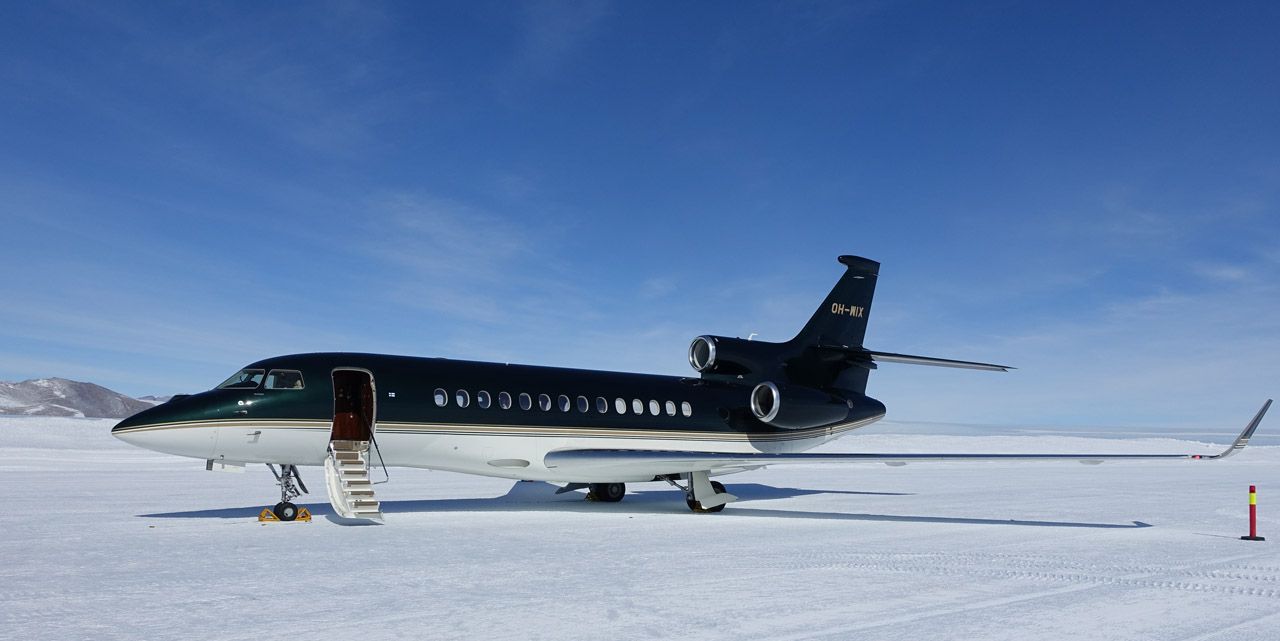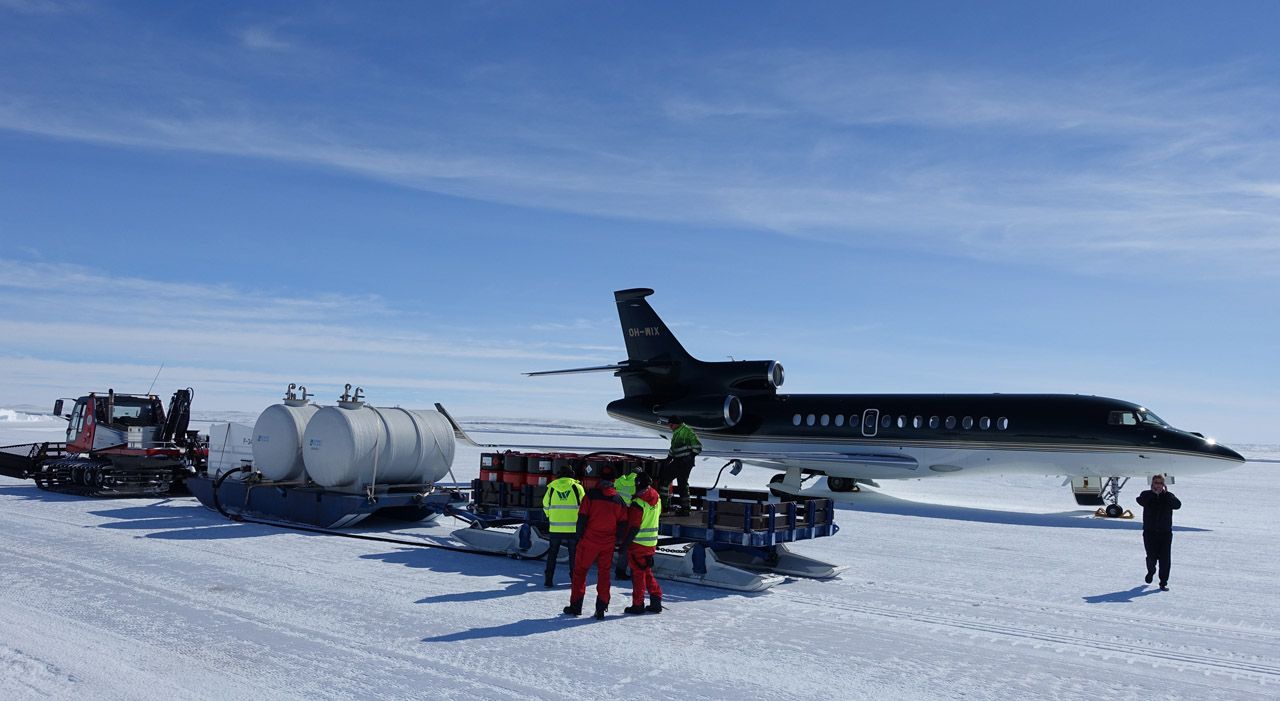 At the moment Jetflite fleet consists of different aircraft - Dassault Falcon 7X, Bombardier Challenger 604 and Cessna Sovereign. However, in certain cases, by agreement with the owners, customers can get other aircraft. if you look at the business Jetflite Oy business in general - 50% would be aircraft management and 50% charter flights. Samo, MRO and crew are exclusively in-house.