Luxaviation Helicopters Charter Alliance is growing fast, this time PhilJets is the latest newcomer to join the team.
The integration of Philippines-based helicopter charter operator will give members with VIP helicopter charter access in the Asia-Pacific region, to compliment Alliance's existing global capabilities in the US, Europe and Africa.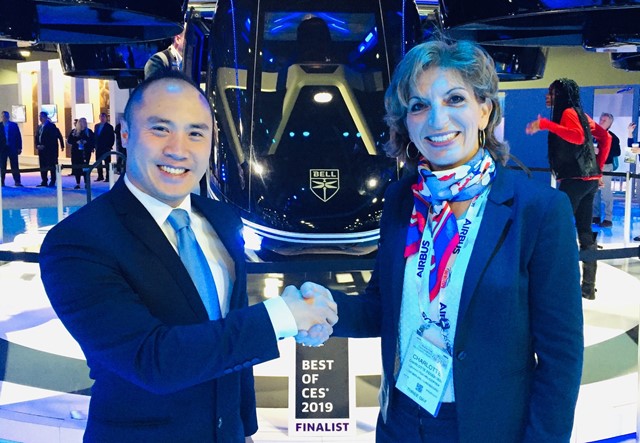 Chairman, PhilJets Group, Thierry Tea commented: "We are delighted to be joining the Luxaviation Helicopters Charter Alliance, providing our customers with more value and greater access across the globe and raising the profile of rotorcraft charter in the Asia-Pacific region. Luxaviation is one of the world's leading business aviation company's, so we are very honoured that the hard work our teams have put in to reach our high safety and service standards have been recognised in this way. It is our goal to have 20 aircraft in our fleet and, by venturing into new countries in Asia, we are looking forward to working and exchanging with the other members of the Alliance and extending our charter offerings to a greater audience."
And here is the opinio of Charlotte Pedersen, CEO, Luxaviation Helicopters : "We are very keen to work alongside leading regional VIP helicopter charter operators as part of the Luxaviation Helicopters Charter Alliance and are pleased to announce PhilJets as the latest addition. The concept of the Alliance is to provide a truly global service, whereby approved members can call upon each other to unlock new destinations for their clients. We look forward to welcoming more like-minded operators who have a commitment to quality and safety, and we are already speaking to other operators that we hope to confirm soon."
All alliance members must undergo an approval process to ensure they meet Luxaviation Helicopters' exceptional standards in quality and safety management. All members will also benefit from Luxaviation Helicopters' shared practices in industry certifications, efficiencies and customer service.
The Luxaviation Helicopters Charter Alliance is comprised of PhilJets, as well as ExecuJet's helicopter fleet in Mexico and South Africa, US-based HeliFlite, Austria-based HeliAustria, France-based Azur Hélicoptère, UK-based Starspeed and Spain-based Helity.