Cobham Aerospace Connectivity announced that Airbus Helicopters has selected four Cobham systems on the H160 Medium-Utility Helicopter: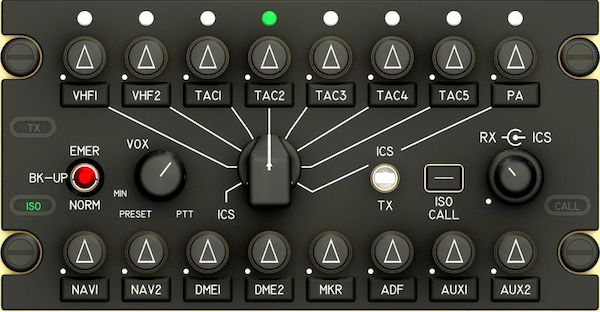 ⮚ Digital Audio Communications System (DACS) for audio management and intercom functions. DACS is forward-fit on more civilian helicopters than any other digital audio system in the world.
⮚ 251 Amplifier for cabin paging/public address. The 251 Amplifier delivers clear audio performance in a reduced size & weight package.
⮚ NPX138 Stereo Transceiver as an optional FM Maritime Radio. The NPX138 features a 100-channel memory, 32-character LED display, and 1-10 watt power selectability.
⮚ RT-7000 Mission Critical Communications Radio as an optional V/UHF radio system when tactical communications are required. The RT-7000 is a software-defined radio, with modules that may be upgraded as an operator's requirements and mission evolve, so the aircraft will remain current with AM/FM, P25, and TETRA today, and LTE, SATCOM, HD video, and more in the future.
The H160 is Airbus' most advanced medium helicopter, featuring an all-composite fuselage for reduced weight and lower fuel consumption, and the Blue Edge five-bladed main rotor for reduced vibration and noise.
David Bulley, Cobham Aerospace Connectivity CEO commented: "Cobham Aerospace Connectivity and Airbus have a strong, long-tenured avionics partnership, and we are proud to have multiple communications systems included on one of the world's most-advanced helicopter platforms, the H160."