On 22 October 2021, Avia Solutions Group acquired Biggin Hill Hangar Company Limited, the owner of Hangar 510, a premium FBO and Maintenance Repair & Overhaul centre of operations at London Biggin Hill Airport. Built in 2011 to the highest standards, Hangar 510 is a state-of-the-art unit located at one of the United Kingdom's leading business aviation airports. London Biggin Hill Airport has been the No.2 Top UK business aviation airport after Farnborough in the year-to-date 2021. Over the same period, the airport serviced 18.6% of flights from the Top 10 UK business aviation airports.
Hangar 510 today boasts several top global business aviation names as its tenants; Signature Flight Support, the world's largest network of Fixed Based Operations with over 200 locations worldwide, providing high-quality services for business and private aviation passengers, and Bombardier, a world-leading manufacturer of business jets, provides aircraft maintenance services at the site.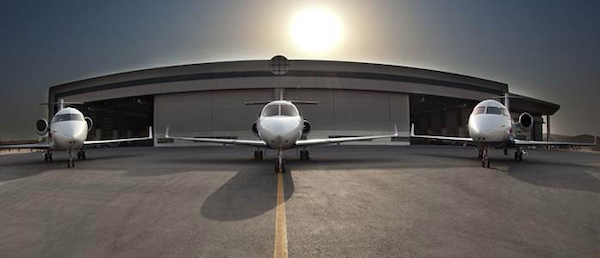 Vygaudas Usackas, member of the Board of directors of Avia Solutions Group, said: "We are pleased to announce the acquisition of this fantastic operation, based at one of Europe's fastest-growing business aviation airports. We look forward to working with business operators and the Airport to continue delivering exceptional quality services for passengers, aircraft owners, and fleet operators landing and departing from London Biggin Hill Airport."
Biggin Hill Airport rightfully holds a pride of place in British History. It is fondly and respectfully remembered as the home base to the RAF fighter squadrons of Spitfires and Hurricanes that protected London and the South East of England from German Luftwaffe bombers during the Second World War. Opened in 1916 the property was vacated by the RAF in 1992 and has operated as a privately-owned civilian airfield dedicated to business and civilian aviation since then.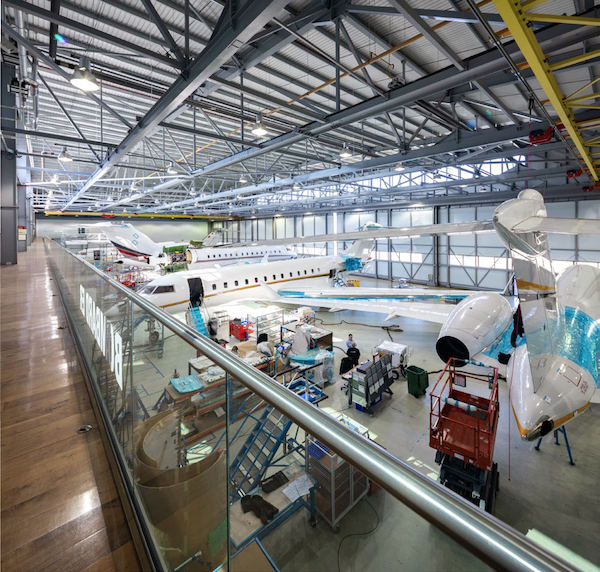 Avia Solutions Group's acquisition of Biggin Hill Hangar Company Limited follows the Group's previous investment in the Airport's burgeoning business ecosystem. In March 2021, Avia Solutions Group's subsidiary, Jet MS, acquired RAS Group, a long-established aircraft interior, exterior, and completions specialist based at the airport.
The transaction also strengthens ASG's presence in the UK's aviation services market. In August 2021, Avia Solutions Group's subsidiary Storm Aviation Limited acquired Manchester-based Chevron Technical Services Ltd (CTS) and its Prestwick-based subsidiary Chevron Aircraft Maintenance Ltd (CAM), providing aerospace solutions to the commercial aircraft maintenance industry.
Avia Solutions Group manages around 100 offices and production facilities worldwide, with the number growing each year. The group employs over 7,000 highly skilled aviation professionals, serving more than 2,000 clients throughout Europe, Asia, North America, Australia, and worldwide. Avia Solutions Group holds more than 500 licenses for its evolutionary range of activities across multiple business sectors. Its vast portfolio of services to clients include; aircraft leasing and trading, MRO services, business aviation and VIP airline procurement, charter and cargo aviation, pilot and crew training, recruitment services, together with multiple complementary services spanning a wide range of associated operations.