St. Petersburg Business Aviation Center "Pulkovo-3" (operated by "JetPort SPb") gave statistics for St. Petersburg International Economic Forum 2016 - 272 aircraft and 1,473 passengers.
15 June 2016. 101 aircraft served on arrival and 39 on departure
16 June 2016. 72 aircraft served on arrival of 51 on departure
17 June 2016. 49 aircraft served on arrival and 76 on departure
18 June 2016. 29 aircraft served on arrival and 84 on departure
19 June 2016. 22 aircraft served on arrival and 22 on departure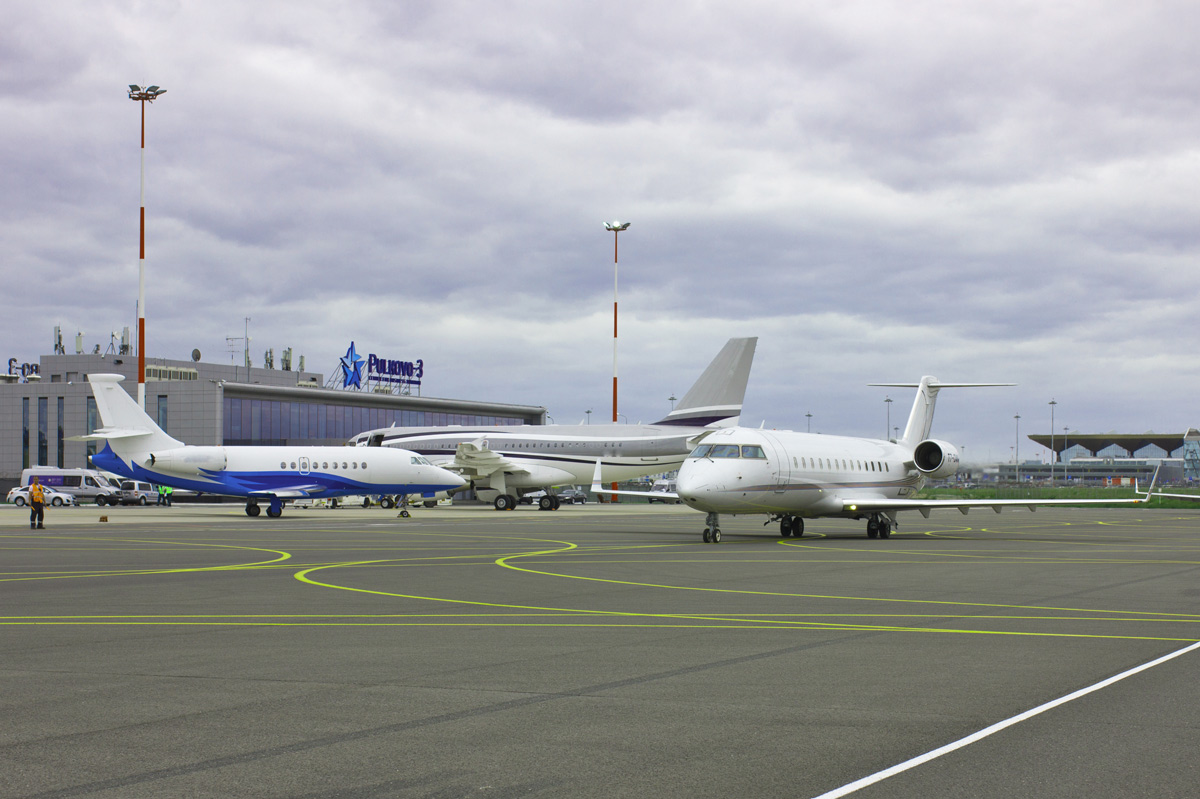 " JetPort SPb "is grateful to all our customers: passengers, crews and airlines, as well as partners for their understanding and appreciation of our work during the SPIEF 2016", - representative of "Pulkovo-3"told.
Last year the company's achieved own absolute record for number of aircraft and passengers serviced during SPIEF since 1996: 289 aircraft and 1,554 passengers. As in previous years, to serve the platform №6 has been involved with more than thirty places for parking and hangar complex.
"Before spring-summer period of 2016, we received all necessary approvals and re-marked the apron, which allowed us to start servicing Boeing 757 type aircraft. During May 2016 we already had two Boeing 757 type aircraft on the apron N6: early May, a TAG Aviation Boeing 757 and in late May, an Icelandair Boeing 757», - summarized " Pulkovo-3 ".