EBACE 2016 was special for TAG Aviation. As each year this is the time and place to meet partners, just this time that was also the time and place to celebrate the birthday - 50th anniversary. 50skyshades had the honour to be part of this celebration. So once again - Happy Birthday and Best Wishes!
Right after TAG Aviation signed agreement with the Swedish Bromma Business Jet and we were able to talk with the President of TAG Aviation Europe Graham Williamson. We wanted to find out a bit more about personalities working in the industry, so first we discussed topics not related to company's great traffic results or fleet news. How comes you work in aviation? Mr.Williamson told that in fact all his family was aviation related, military pilots, engineers etc., so no choice you could say. There was a period when he even changed the industry completely, but... aviation is not just a job, it is a passion, a way of life. So luckily for partners and clients he is doing his best in TAG Aviation.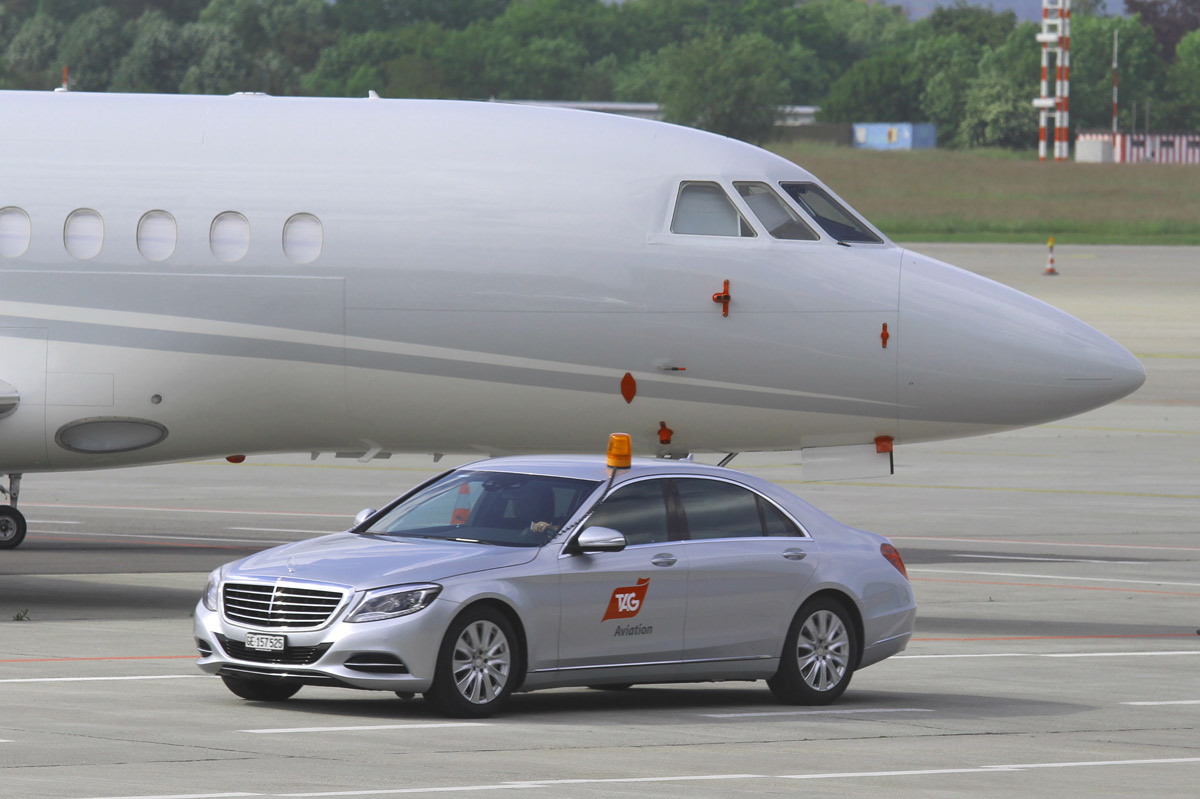 Talking to TAG people you realise the company has its own way. "We have no intentions to follow the path of our colleagues who are buying operators with the ensuing problems, which everyone knows, but does not say - this is the law of the market. That's not our way. Our 50 years of work lead us to the understanding - you need to raise the client, offering him sometimes not immediately profitable solutions, but is an investment for the future, and later you will see real dividends, "- says Mr. Williamson.
Transparency comes first. As Mr.Williamson told us, recently many customers choosed TAG Aviation just because they were unhappy with the services of companies they worked previously with. Incompetence and greed - these are just two of mistakes made by agents and compagnies. Simple example Mr.Williamson told us about - a customer comes with an idea to buy an aircraft. During the discussion it becomes clear that at that stage it wouldn't be reasonable for the client to buy an aircraft, he doesn't fly enough, so it would be the waste of money. Maybe later, but not then. "We made the client feel - we are playing on his side. Recommendations is very important in this business. Clients knows each other and they do share information about companies."
2016 has started well enough for the company. Mr. Williamson is sure that 2016 will definitely be some recovery starting point. Thanks to this conversation we got it clear - TAG Aviation recipe of success is quite simple: pay attention to details, work from your heart, be honest!
Thanks for Header Photo to Dmitry Petrochenko/Bizavnews!!!