Taking care of an aircraft is a full time job, you can ask every professional of business aviation industry, they will confirm.
Aicraft owners, aircraft operators, aicraft management comanies - every of them are looking for best solutions for jets, including sheltering solutions.
This is an information you need to read and read once again if needed, because this is about new tailor-made sheltering options for business jets at Geneva airport.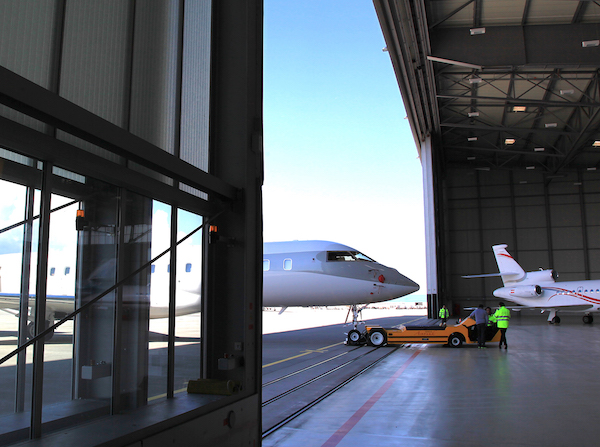 Geneva Airpark, 10 years of operations and IS-BAH certification... To meet the expectations of business aviation at Geneva airport, Geneva Airpark is taking another step forward! With new aircraft hosting solutions tailored to the needs of a varied clients, Geneva Airpark is offering gains in time, flexibility, safety, comfort and services.
As Switzerland's leading airport, open from 5:00 am to 11:00 pm, and the 3rd in Europe for business aviation after Le Bourget and Nice, the appeal of Geneva airport for business jet clientele remains strong, motivated by business and tourism opportunities in Geneva and throughout Switzerland.
By proposing new personalized hosting options and services for each type of aircraft for short, medium or long term stays, Geneva Airpark is making the advantages of its privileged location on the airport and its organization accessible to a wider clientele:
A 10,000 sq meters hangar that can host all types of jets, up to a Boeing 747

Fully secure hangar to protect business jets in all seasons

Improved opportunities for obtaining desired departure and arrival time slots

A private ramp for very fast and autonomous movements

Immediate passenger access to Terminal C3 reserved for business aviation

A wide range of services for aircraft and crews

A dedicated, human-scale team on site to privilege the quality of customer relations

One contact person to coordinate with airport authorities or handling agents and synchronize fuelling, maintenance, aircraft cleaning, laundry etc.