What do you know about Azerbaijan market of business aviation? Taking in consideration that it is booming the same way as the country in general: new equipment is purchased, implemented infrastructure projects already realized and what is even more important the traffic is growing - we had a chance to find out much more personally in Baku getting the latest updates directly from representatives of the segment. We were lucky to talk to with Boyukaga - the top management of the company SW Business Aviation - the main provider of business aviation in the country.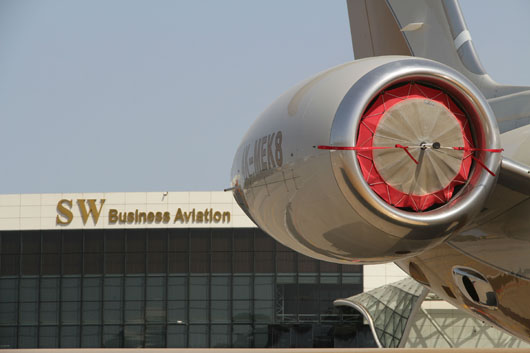 Be sure first thing what will impress you - amazing terminal for business aviation passengers, amazing mix of oriental and latest european trends in architectural ideas. A paradise - spacious lounge overlooking the airfield, meeting rooms, a beautiful bar and a mandatory attribute of any airport - rich duty free. All departure procedures for passengers needs just few minutes, a few more minutes... Location of the terminal allows the aircraft to be taxied to the runway in just five minutes..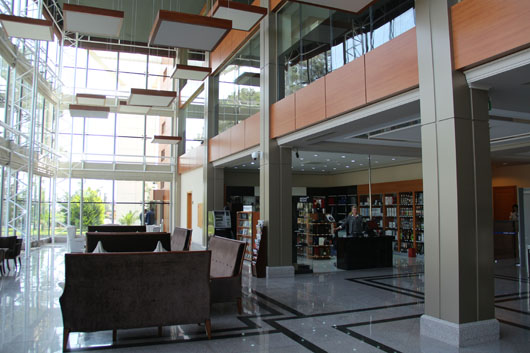 Some basic information about SW Business Aviation. Company started to operate back in 2007 . First aircraft in the fleet was Gulfstream G450, later SW Business Aviation got also the first Super business jet Gulfstream G200, as well as VIP-ATR42-500 in configuration for 15 people.

SW Business Aviation has an exclusive Boeing 727, "It doesn't make a lot of money, but the aircraft is xclusive and appeals to many customers. We always keep it in shape, and recently invested about $ 1 million. So now it has new interior, installed new monitors, updated galley" - told Mr. Guliev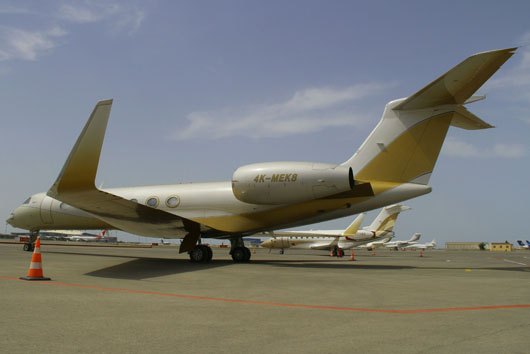 n 2008 the company bought its first G550, and in 2011 added to the fleet a second similar aircraft. In 2013 received two new Gulfstream G280, and finally, in 2015, SW Business Aviation became the owner of two flagships - Gulfstream G650. All aircraft except for the two belong to the state, are the property of SW Business Aviation and available for charter flights. The company employs 100 people, including 23 pilots and 11 flight attendants and other employees of ground services and other departments.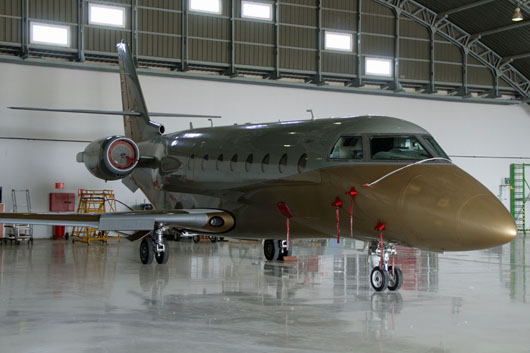 SW Business Aviation has it's own technical center. Engineering staff has been trained in Savannah and now SW Business Aviation independently perform line and base maintenance. The only exceptions are hard work, and that because of the lack of special equipment, the acquisition of which does not make sense.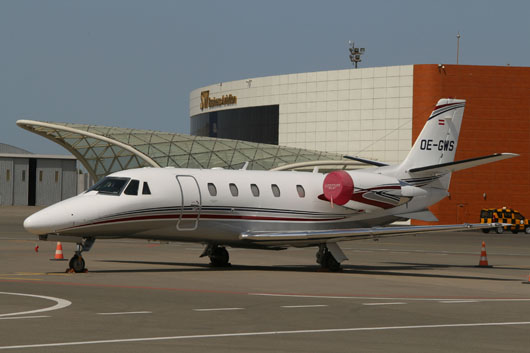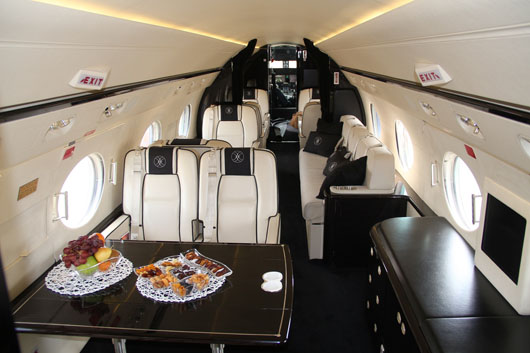 «Daily traffic for SW Business Aviation is about 10 flights plus some technical stops. By the way it became new trend - companies operating flight From India and China to Europe are Choosing Baku for technical stop, as well as medevac operators. One more thing we see - Baku is a perfect choice for crew rest,if they can stay in Azerbaijan without visa for 72 hours. Baku has a lot of great hotels, much more of what to see and after first visit there are so many who are coming back».

"Beginning of June this year SW Business Aviation received the second flagship Gulfstream G650, which was the first" free "jet in its class in the region. The uniqueness of our project is that the aircraft is intended solely for the premium segment of the market where it has virtually no competitors. Now in Europeyou can hardly find a "free" G650, as owners prefer to use the flagship exclusively in their own interests. "