Dassault Aviation Chairman and CEO Eric Trappier congratulated Pratt & Whitney Canada on approval by Transport Canada of the latest member of the company's PW800 family of high-efficiency engines.
"We congratulate Pratt & Whitney Canada on receiving its type certification for the PW812D engine," said Eric Trappier, Chairman and CEO of Dassault Aviation. "It's a major step forward in fuel efficiency, maintainability and performance, helping make the 6X an outstanding new Falcon. With this milestone and the aircraft's test program progressing smoothly, we are on track for a successful and timely entry into service of the Falcon 6X."
"We are pleased with the announcement by Transport Canada that the PW812D engine has reached this key certification milestone," said Maria Della Posta, president of Pratt & Whitney Canada. "We successfully achieved the engine design and program schedule milestones by working closely with Dassault since the launch of this great program."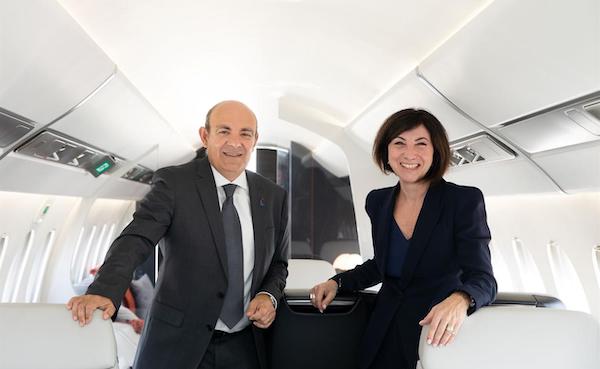 The PW812D engines are currently powering three Falcon 6X flight test aircraft. The aircraft test campaign recently passed 500 flight test hours over 150 flights, with the flight test organization noting smooth and steady progress toward planned type certification in late 2022. Soon, a production aircraft with a fully outfitted cabin will join the program and will conduct a global tour to evaluate the aircraft in the real world of business aviation - operating in remote locations as well as challenging and diverse environments.
Last month, one of the Falcon 6X flight test aircraft visited Paris-Le Bourget Airport, where it became one of the first aircraft on the field to refuel with a sustainable aviation fuel blend from TotalEnergies. Dassault Aviation will continue to use SAF in the test program as part of the company's effort to minimize its CO2 footprint.
The 13,500 lb-thrust PW812D engine provides industry-leading efficiency for missions up to 5,100 nm (9,450 km) at .85 Mach in the Falcon 6X.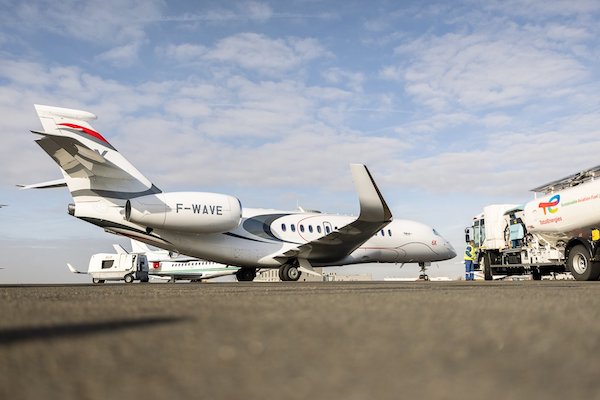 It has been thoughtfully designed for all the key stakeholders involved: the passenger, pilot and maintenance crews. The engine provides an unmatched experience with an exceptionally quiet and comfortable cabin, making it the quietest engine in its class. The engine also sets the industry standard for maintenance, requiring 40% less scheduled maintenance and 20% fewer inspections than other engines in its class.
From the start of the development program Pratt & Whitney's service team has been at work building in functionality to ensure best-in-class availability and maximum peace of mind to owners, operators, pilots and passengers alike. All of this is backed by Pratt & Whitney Canada's ESP® program, one of the most comprehensive coverage packages in the industry. Customers can benefit from an exclusive personalized premium service for all their maintenance and support needs, any time of the day, anywhere in the world. The ESP® PW800 offers comprehensive coverage for scheduled & unscheduled events for all its customers.