Where does one find a place of idyllic happiness and delight? A pleasant and peaceful environment of pristine and abundant natural beauty, where visitors are clothed with garments of light and casual life, and devour from the cuisine for the bon-vivants. No doubt, connoisseurs immediately recognize that St.Barth is meant. Saint Barthélemy is it is officially known, and Ouanalao as it was called by the indigenous Arawak Indians way back when. No other place on Earth could be so nice; the Caribbean with a distinctive French charm and accent.
In September I asked a prominent local St.Barthian: "How do things look for the coming months?" His response: "Lots of reservations for hotels, villas, and private accommodations; probably being booked out!" It doesn't need a fortuneteller, to make a forecast for St.Barth. Even a pandemic doesn't stop the loyal visitor clientele from coming. On the contrary, it is the safe getaway that people are longing for and not just now, but always on this island. Getaway is not the even right word; oasis is more like it.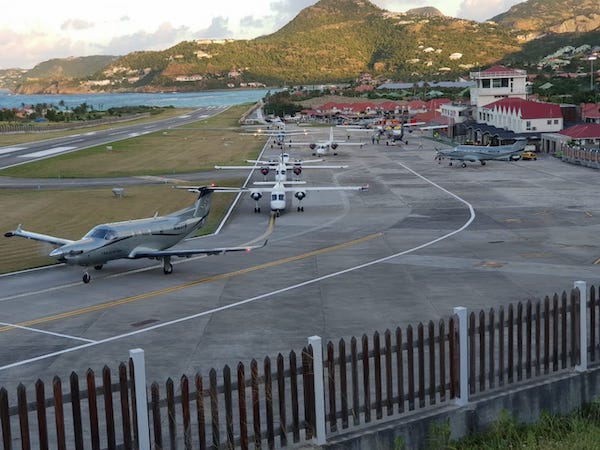 And so October and November saw tremendous increases in flights to St.Barth's airport with a top of plus 25 %. Of course, the December holidays are the season summit which makes the aerodrome at peak hours of peak days one of the busiest one-runway airports in the world without disturbing the island's tranquility or peace. It can amount to a plane movement every 90 seconds on a 646 mtr/2.119 ft. airstrip. Sure enough this December 2021, regardless of all the pandemic ballyhoo, St.Barth Airport saw an increase of passenger traffic of 23 %, compared to last year, yet still 8 % over the good pre-pandemic year 2019.
Is the darling Caribbean escape overwhelmed or overcrowded at those times?
Let's just say it is complete and enhanced with visiting celebrities and tycoons for whom the St.Barth retreat around the New Year reveille is the fixed annual agenda event that is an integrated part of their lifestyle. Celebrations and parties on island and on board of the many mega yachts that are anchored in front its port Gustavia, as well as the traditional vibrant fireworks make these days memorable.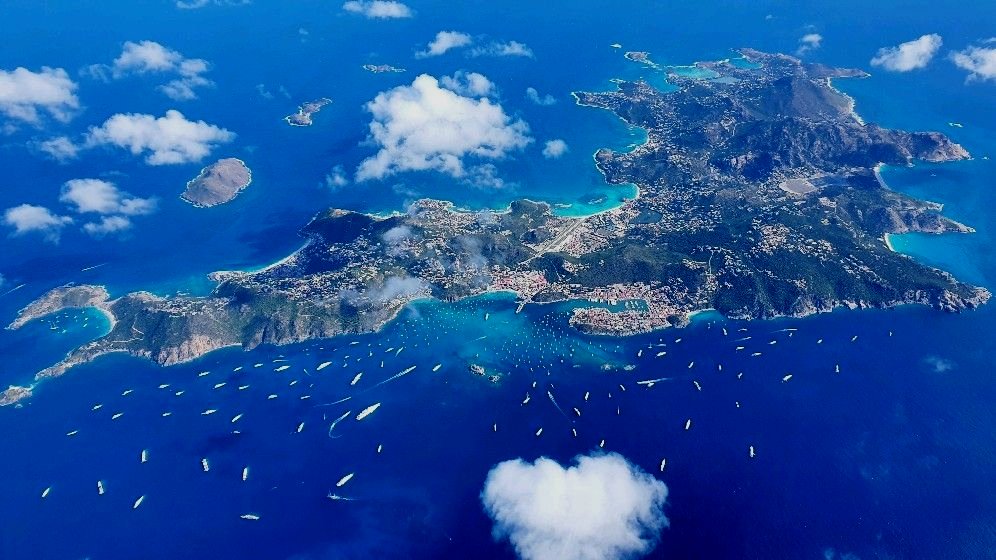 The guests usually come year-round anyway spread all over the months of the year, with an annual dip in September, just because a precious jewel surrounded by its turquoise coastal waters has its shine always and keeps its value forever. Timeless it may be called. What seems to make St.Barth so beloved? Is it the lifestyle of feeling blessed or being in the peaceful haven of a dream vacation? Maybe a bit of tropical nonchalance, yet also exotic grace? St.Barth's natives calls it "L'art de etre une ile", the art of being an island.
By Cdr. Bud Slabbaert