As Bizavnews found out, "Weltal-avia" begins a large rebranding program, which includes a complete upgrade of the cabin exterior painting of aircraft, change of corporate identity (from booklets to the new website www.weltall. aero).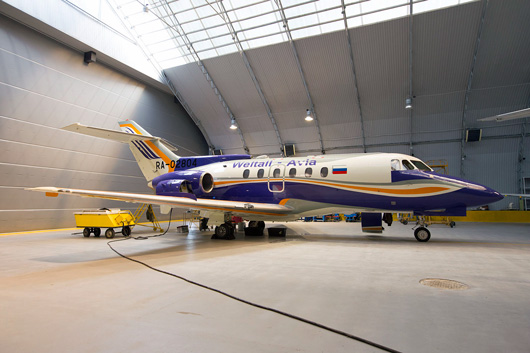 The first business jet Hawker-700 (tail number RA-02804) has already received a new livery and new interior.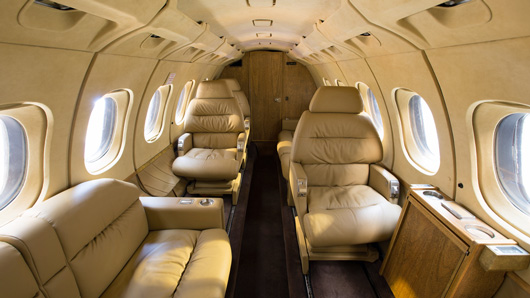 New livery is a collective work. "We were thinking long enough about the concept for the renewal of the corporate identity, the whole company was chosen colors and materials for the future of the exterior and interior of the aircraft. We are convinced that the new livery will attract the attention of customers and increase the number of flights, "the company says. Already in the first half of 2016 two more aircraft Hawker-700 (tail number RA-02809 and RA-02811) will receive a new livery, along with an updated interior.
The company is on the market for more than 16 years, in business aviation for more than 10 years. Operator's fleet includes five aircraft: three Hawker-700, a Hawker-800 and Mi-8AMT in the VIP-configuration. All of them have Russian registration and are based in Moscow, Novosibirsk, Khabarovsk and Bratsk, what allows to operate in the eastern part of Russia, without empty flights from Moscow. Some impressive numbers - the airline has completed over 20 thousand flights, total flight time was more than 60 thousand hours.
"A key priority for us is safety. The ability to respond quickly to market changes, thoughtful mechanism of interaction between employees, the availability of technical facilities and own pilots and technical staff to help us keep the high level of service "- sums up the head of the commercial department of the airline Denis Menchov.