Wheels Up has launched Wheels Up Aircraft Sales, a new business unit that offers aircraft brokerage, acquisition, trade, and advisory services. With this strategic expansion, Wheels Up is now the only company in the industry that can offer a total private aviation solution for both corporate and personal travel including private jet membership, aircraft management and whole aircraft sales.
Chris Brenner, John Odegard and Seth Zlotkin, who together bring more than 50 years of experience and over $1B in aircraft transactions, lead the new business. Brenner was most recently SVP Sales for the Americas at Jetcraft Corporation while Odegard and Zlotkin co-founded QS Partners, NetJets' aircraft sales and acquisitions company.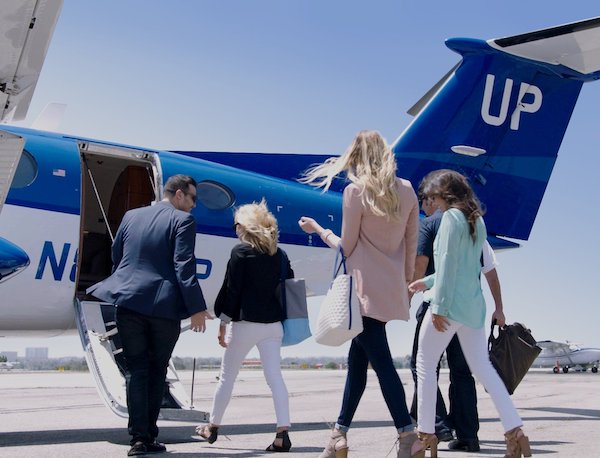 Wheels Up Aircraft Sales is being launched at a key moment in the Company's growth following the acquisition of Gama Aviation and the close of its groundbreaking acquisition of Delta Private Jets through the transaction with Delta Air Lines earlier this year. The new platform will enhance the existing Wheels Up ecosystem and is supported by the unique capital structure of the business, which offers the sophistication and infrastructure to handle complex aircraft transactions. The team will also leverage the vast resources Wheels Up provides through data and technology services and its world-class sales team, in addition to integrating value-added benefits for its customers through access to other Wheels Up offerings.
"Adding whole aircraft sales and advisory services has been part of our long-term vision for Wheels Up as a total aviation solutions company and a global leader in the industry. The timing is perfect in that we see a meaningful shift in the addressable market and overall interest in private flying," said Kenny Dichter, Founder and CEO of Wheels Up. "The Wheels Up Aircraft Sales team has an unmatched combination of knowledge and experience. Chris, John, and Seth are tops in their field and share our passion for doing business with a relentless focus on personal service. With this new platform, we will have the capability to support the entire lifecycle of a private flyer."
Zlotkin added, "We are thrilled to be joining Wheels Up with the common goal of building the world's best aircraft sales company while bolstering the brand's full suite of private aviation services. We look forward to providing existing and prospective Wheels Up Members and Wheels Up Managed Aircraft Clients with our services and tapping into Wheels Up's deep network and industry expertise to amplify our innovative approach."