Bombardier once again will take an active part in Jet Expo 2016 Moscow exhibition, which will start on September 8 in Moscow at "Vnukovo-3" airport . This year, two business jet will be presented to Russian clients: Challenger 650 and Global 6000.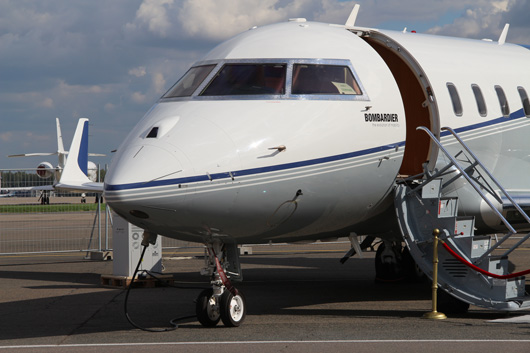 "We see Russia as a key market for future growth . Buyers are mostly interested in medium and large business jets. We are confident that the range of featured Bombardier Challenger and Global aircraft families will meet needs of the Russian market. We have strengthened our service network in the region to provide a high level of support to our customers ", - commented Bombardier representative.
A little bit more about aircraft, which will be presented at the exhibition. Back in October 2014, Bombardier announced a new Challenger business jet family member. Challenger 650, based at the 605-th model in partnership with NetJets, got new avionics , new interior and more powerful engines.
Global 6000 is an updated and branded version of Global Express XRS, which entered the market in 2004 as an improved version of the original Global Express, certified in 1998.Global 6000 has the largest cabin among all aircraft, specially designed for business aviation.