A part of aviation professionals are aware Caribbean Aviation Meetup and knows exactly its difference, comparing to other events. Covid era changes already so many schedulled events, we needed to find out if the Caribbean events will take place this year and how. We spoke with coordinator and Chairman of the conference, Cdr. Bud Slabbaert. To remind you, June 15-17, the Caribbean conference CARIBAVIA will be held on the island St.Maarten. The event is live and in-person.
Q: A simple question, what kind of conference is it?
A: In the past, a participant told me that my event was not a conference but rather an un-conference, because it was so different. For four years this event was called the Caribbean Aviation Meetup and the name CARIBAVIA became more popular, so we go by the latter name. The brand name is well established now. Another switch I made. I don't call it a conference anymore. It is different than all others. I renamed it to 'Summit & Retreat'. Summit because it is kept relatively small yet important. Quality stands above Quantity. And Retreat because the atmosphere is more relaxed. People perform and think better when the environment is more relaxed and there is no stress. I try to keep things as uncomplicated as possible keep the organization un-cluttered. It is us who have to create a new normal improvement and making things more unique.
Q: What are some examples of the uniqueness?
A: We will have a Simulator Trainer joining us from Dubai. That's already quite a distance from the Caribbean. However, this pilot is also a Yoga Instructor, and so we may be the only aviation conference that includes yoga sessions and the yogi, the practitioner of meditation, is an aviator.
We will have a helicopter on display right on the premises of the venue hotel. We may even have a seaplane moored at the pier of the hotel as it has seafront.
Because of our location and keeping the current health concerns in mind, we have the flexibility of doing more in open air if needed, be it on the rooftop of the hotel, at one of swimming pools or even on the beach. We'll make things work and I'm always open for something extraordinary as long as it makes sense and somehow fits within the framework of the conference.
Q: How do you select or invite your speakers?
A: Above all, I think of my audience first what should be of interest to them. Could be inform them, convince them or provide food for thought.
I prefer to have speakers who have demonstrated special creativity, ability, or noteworthy achievements. Those are the ones we need to learn from their expertise. Titles or current positions are not the criterium for speaker selection. I go by the rule "don't tell me who you are, tell me what you can do". Often a former executive is not bound by any company policy or restriction and therefore can be more open about how things are done. And a person in middle management maybe closer to the workforce and the actual activities. I have no interest in kind of lobbyists who throw some graphics on a screen and tell that this year looks good and next year looks better. Like I said, above all I think about what my audience needs and expects.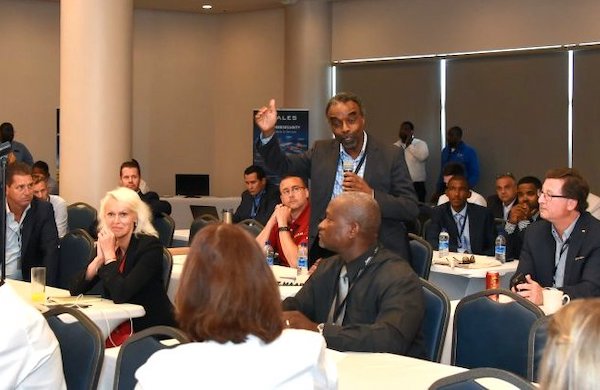 Q: Who is your audience?
A: Keep in mind that the Caribbean is an archipelago of 20-plus island countries and territories stretching from the Bahamas to Latin America. It is the region in the world that may be the most depending on air transportation. Add to it that the economies in the region are highly depending on tourism, in some many cases up to 85%. I therefore preferably use the word 'Airlift' most because it is the common denominator of the interests of stakeholders in aviation, tourism, business development and investment industries. It is equally important to government decision makers. CARIBAVIA brings them all together for better understanding and increased collaboration. It is therefore not surprising that there are representatives of all four, yet the majority will be aviation related, thus airports/FBOs, operators/airlines, aviation product and service providers, and CAA's.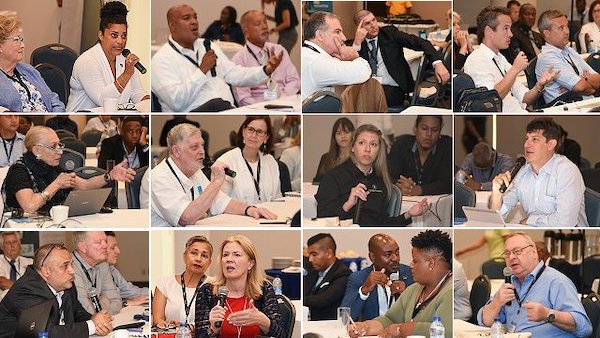 Q: How about travel restrictions?
A: I wish you had a simpler question for me. Depending on where you are from, your own country may have restrictions on how to return. In general, St.Maarten doesn't cause any problems for most travelers. We do have the necessary international flight connections. As for Covid on location here, the incidence rate here is below the alert threshold. The positivity rate is below the vigilance threshold. Vaccinations ongoing with the aim to 85% of the people vaccinated by the end of the month. Everyday life is quite normal here on St.Maarten; I know, I reside here. No lock-downs, no curfews.
We are vigilant about the bio-security of all who are participating or involved in implementation of the event. We will consult and follow the directions regarding gatherings. We will explore the options to meet in well-aired or outdoor locations. Our venue is certified with a Platinum Safe Seal.
See it this way: CARIBAVIA is an event of professionals who know what the expressions 'responsible' and 'prudence' mean, as they are determinant in their own activities. Our location is vigilant because it is highly dependent on guests arriving and staying on the island; 85% of the economy depends on tourism. Neither side wants to jeopardize things.
Thank you Commander Slabbaert for this information. We are as confident as you yourself that it will be a great event!