We've already mentioned that the second day of the 4th Caribbean Aviation meetup was hold at the l'Esperance Airport Grand Case Saint-Martin. All participants had the opportunity to share the everyday operations, to see what is done in the best way, as well as what has to be done.
By what has to be done I mean not only what has to be done after the devastating Irma of 2017, but much more. In fact, the hurricane became not only disaster, but as well the cause to have another look and see the "aviation outside the box"
When an exceptional architect Damien Richardson started to present the Veranda concept, he created after some exploratory talks with EDEIS, the managing company for Grand Case Airport, it was clear that this is exactly the example of the view on aviation "outside the box".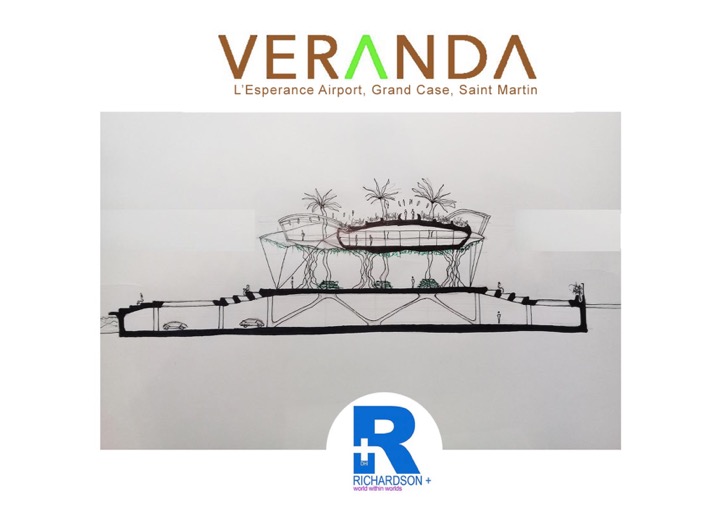 As we can't give you details of ongoing project yet, we have to say it simple – the main difference of the concept – the integration of airport infrastructure in the everyday life of the collectivity, of the island. Meaning it becomes not only the tool for incoming and outcoming passengers, but a place for local people, which can be used in many different ways.
It was a must be for us to ask Damien some questions. So we are sharing with you his vision.
Q. You are a brilliant architect, so you have the view on aviation industry from outside. What is aviation for you?
A. Aviation gives us the power to explore the air to see life and its parts from an alternative perspective. Aviation also provided the opportunity for us to move in a very dynamic yet almost orchestrated way between locations. I personally believe it is in some ways one of the most untapped arenas seeing that it is almost like closing your hands around a pocket of air and thinking that we have in some ways captures some air or some void. The field of aviation holds within it the breath that makes us wonders what will happen or can happen next. The skies are open to embrace diversity.
Q. Your concept is actually the first where I found the thought I have already some time - integration of the airport infrastructure in the community real life. Was it meant exactly like that or it is just me seeing it in this perspective?
A. Most airports focus on their investment and what is needed to make that investment work for them; but notably there are many attributes that can make us to realize that there are other factors that can positively facilitate each other. Airports are a doorway that makes it possible to connect to multiple arenas of the world to a particular destination; but Airports are also alternatively a doorway to help the world be connected to a location and its generative attributes. Together this mix is a special experience that can be explored from many different angles. This concept makes a conversation with all of the different partners while giving each person the opportunity to be heard. Basically, showcasing the idea that we can all share, learn, and earn with each other in a very pleasing atmosphere.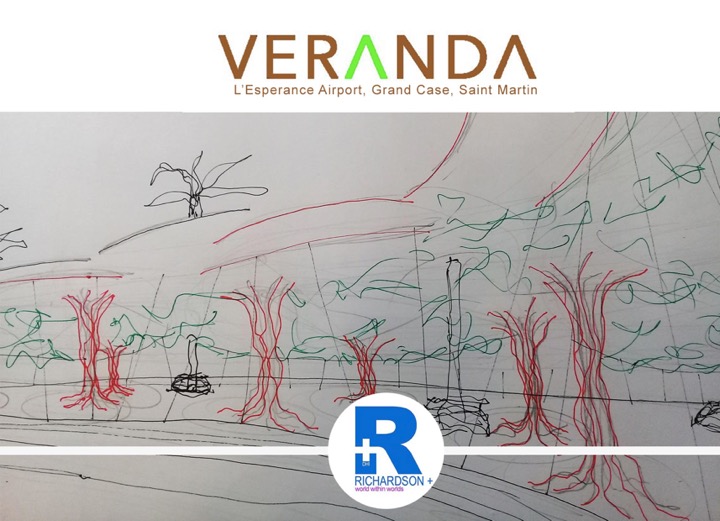 Q. Having the vision « outside the box » what changes you see in the very near future in aviation?
A. I truly believe that as the aviation arena continues to be explored seeing that drones and many other formats of flying crafts have been introduced into our airspace, we can look forward to a time when we will be able to fly directly from our homes without having to go to the airport, to multiple communities and destinations across the world. In other words, considering the idea of the total liberalization of the airspace. Yes, that sound like a really far away condition, but all it takes is someone say let us try this out.
Thank you Damien! For everyone who want to find out more in details the concept as well as revolutionary vision of Mr. Richardson, we have only one suggestion - contact him directly. In case we can help you to find him, you are welcome to ask for our help.