More than 300 aviation leaders from over 50 countries, including Transport Ministers and senior executives of civil aviation authorities, international organisations, airports, airlines, aircraft manufacturers and air navigation service providers, will meet in Singapore to discuss sustainable aviation growth at the Singapore Airshow Aviation Leadership Summit (SAALS) on 9 and 10 February 2020.
The Singapore Airshow Aviation Leadership Summit was started in 2008 to provide a global platform for aviation leaders to network, exchange views on developments, and collaborate on new approaches in aviation. Themed "Enhancing Aviation's Value for Tomorrow", SAALS 2020 will discuss how the aviation industry can work together to address key challenges and enhance the value of aviation, to create the conditions for sustainable growth. The key topics for discussion are: 1) building capacity to meet the growing demand for air travel; 2) harnessing technology for the aviation industry's transformation; and 3) addressing aviation's footprint on the environment. 22 aviation leaders from around the world will speak on these issues and engage the delegates in panel discussions.
Mr Han Kok Juan, Chairman of the SAALS 2020 Organising Committee and Deputy Secretary (Hub Strategy) at the Singapore Ministry of Transport (MOT), said, "Air passenger numbers are projected to double from four billion to eight billion in 20 years. There will be four billion new passengers; of these, one in two will be from Asia. The strong projected growth presents opportunities as well as challenges. The Summit this year provides a timely platform, for global aviation leaders to come together, to take stock and discuss the way forward. The strong turnout is testament to its relevance and value. Singapore is deeply honoured to be able to provide this platform and to contribute to these conversations. We have also held an inaugural video competition to engage local youths."
Singapore Senior Minister and Coordinating Minister for National Security, Mr Teo Chee Hean, will deliver the keynote address followed by a dialogue moderated by Editor-in-Chief of The Straits Times, Mr Warren Fernandez, at the Summit's Opening Dinner on 9 February 2020.
Singapore Coordinating Minister for Infrastructure and Minister for Transport, Mr Khaw Boon Wan, President of the International Civil Aviation Organization (ICAO) Council, Mr Salvatore Sciacchitano, and Director General and Chief Executive Officer of the International Air Transport Association (IATA), Mr Alexandre de Juniac, will deliver opening addresses at the Summit on 10 February 2020.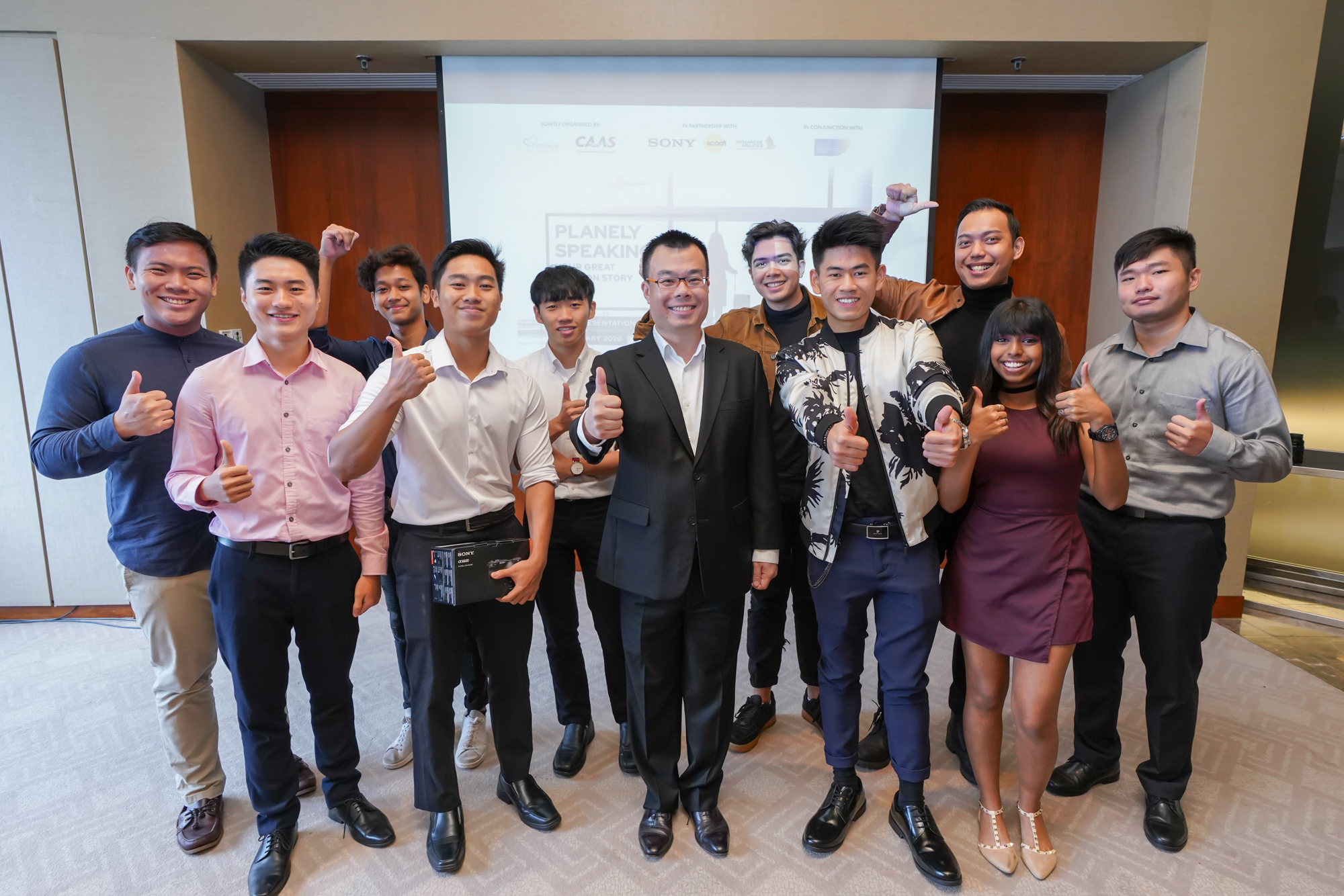 Now into its 7th edition, the biennial Summit is jointly organised by the Singapore MOT, the Civil Aviation Authority of Singapore (CAAS), Experia Events Pte Ltd and the International Air Transport Association (IATA). The Summit is held in conjunction with Singapore Airshow 2020, Asia's largest and most influential aerospace and defence exhibition.
"Planely Speaking" – Engaging Singapore's Youth
Today, the SAALS Organising Committee announced the results of the SAALS inaugural aviation video competition and presented the awards to the five winners. In conjunction with SAALS 2020, an inaugural aviation video competition, themed "Planely Speaking – Your Great Aviation Story", was organised to engage local youths on the value of aviation. The competition invited youths to share their stories on how aviation had touched their lives. The competition ran from August to December 2019, and the five winners of the video competition were announced today (more details on the competition in Annex B).
The winning entries provide varied perspectives of how aviation has enriched individual lives: connecting loved ones, enabling new travel experiences and inspiring the young to take up exciting careers in aviation. The videos tell stories of how air travel has narrowed distances with family members and friends overseas, how quality of life has improved with airfreight and faster delivery of goods, and how careers in aviation have shaped lives, including a tribute to Singapore's first female commercial pilot Anastasia Gan.