The time has come when important steps are made in order to move forward sustainability in aviation. From discussions manufacturers are passing to actions. This is very important, as every step is meaningful in order to reduce carbon emissions, in order to fly on Sustainable Aviation Fuel.
Embraer is more than determined in this matter - the entire NBAA-BACE 2019 static display and demonstrator fleet -Phenom 100EV, Phenom 300E, Praetor 500 and Praetor 600 business jets, arrived at the show fueled by Sustainable Aviation Fuel!

Advances in scientific research make clean, renewable energy a major enabler of mobility. One such initiative is the Business Aviation Commitment on Climate Change, which has been in place since 2009. Through this Commitment, the industry is carrying out a series of efforts to ensure environmental sustainability. Embraer joined industry leaders at business aviation biofuels events in Van Nuys, California and Farnborough, UK earlier this year to advocate for the proliferation of SAF. These efforts are meant to drive widespread awareness and use of SAF in order to generate market acceptance and demand.

Embraer joined industry peers at Salina Regional Airport in Salina, Kansas, en route to NBAA-BACE, to fuel up with SAF. The fleet will refuel with SAF at Henderson Executive Airport in Las Vegas, Nevada, once again, as it departs NBAA-BACE at the conclusion of the show on October 24.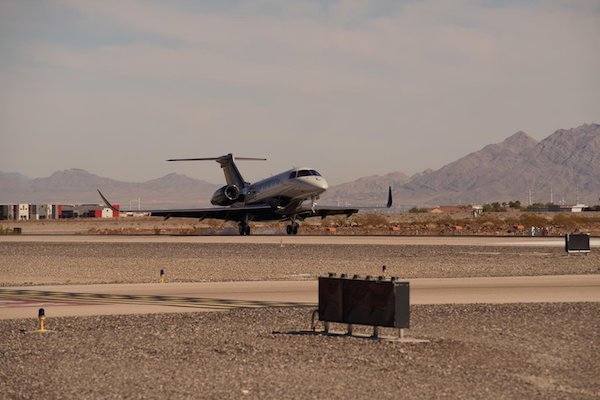 "We continue to engage with experts to discuss a path forward for the continued adoption of SAF in business aviation," said Michael Amalfitano, President & CEO of Embraer Executive Jets. "We are committed to take a leading role in the development of programs that will facility the development of aviation biofuels, as well as electric propulsion."

In addition to biofuel research, Embraer is conducting multiple strategic partnerships, in the context of pre-competitive research and development, to accelerate the company's knowledge of the technologies necessary to increase the energy efficiency of aircraft. In August, Embraer, in partnership with the Brazilian company WEG, unveiled a demonstrator aircraft with 100% electric propulsion technology, which is scheduled to fly in 2020.