Visiting EVADAY at Strasbourg International Airport we had amazing opportunity to be onboard of unique aircraft - Marcel Dassault 312 "Flamant".
The interest of public to visit this aircraft was amazing, told us Eric Janssonne,president of "Ailes Historiques du Rhin". As it was possible to make a reservation true internet in order to visit this aircraft, organizers were out of places just in two hours.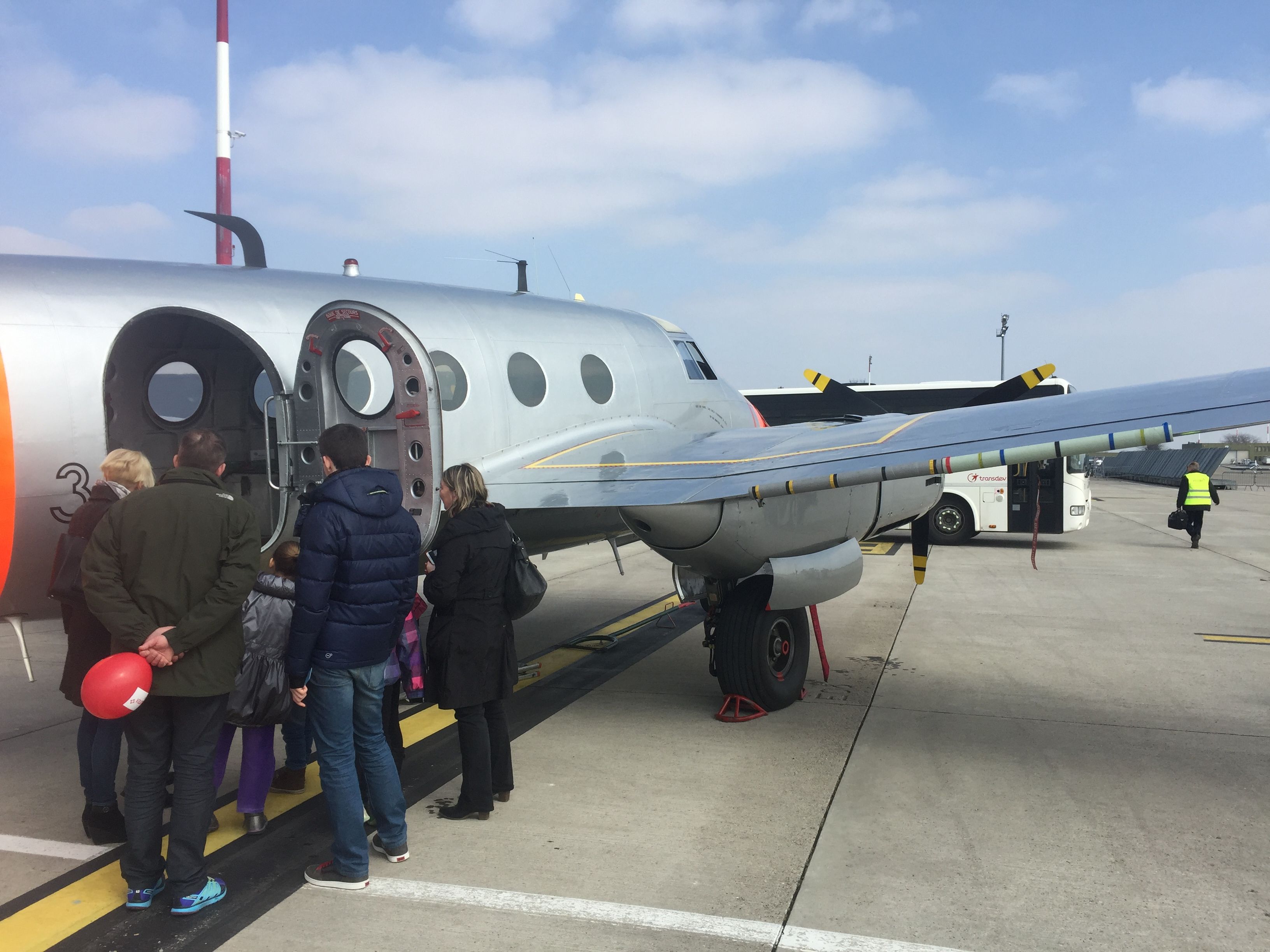 When we, as especially lucky ones, came to the aircraft, first thing we were told....General de Gaule was flying on this one...have a look at the special sign...
So let us share some interesting things we found out about this aircraft, thanks to Eric Janssonne.
A bit of history…
The MD-312 prototype No. 1, dual control system, made its first flight back on April 27, 1950 by two test pilots - Georges Brian and Jean Dillaire. Deliveries of MD-312 were held from 1951 to 1954 with a total of 117 copies.
The MD-312 as all military aircraft passes through the " CEAM " (Military test flights center) Mont de Marsan (southwest of France) with N ° 137. It will be reformed after 51 hours and 35 minutes of flight after a forced landing, blocked nose wheel. Testing continues with No. 140 and with the numbers 153 and 201.
His career in the Air Force began in 1951 with the support of the first MD-312 Flamant and ended in 1982 the Groupement School GE 319 702 Air Base Avord. In the end, 3,170 French and foreign pilots (23 nationalities) were trained on Marcel Dassault MD 312 "Flamant". Note that some monitors reach 8300 hours of flying on this aircraft type.
Number 226
The "# 226" came out of Bordeaux Merignac manufacturing plants 14 April 1953. Started to serve in the French Air Force April 15, 1953 till December 20, 1983 including Group School GE 319 Air Base 702 d Avord (central France) where he will end his military career.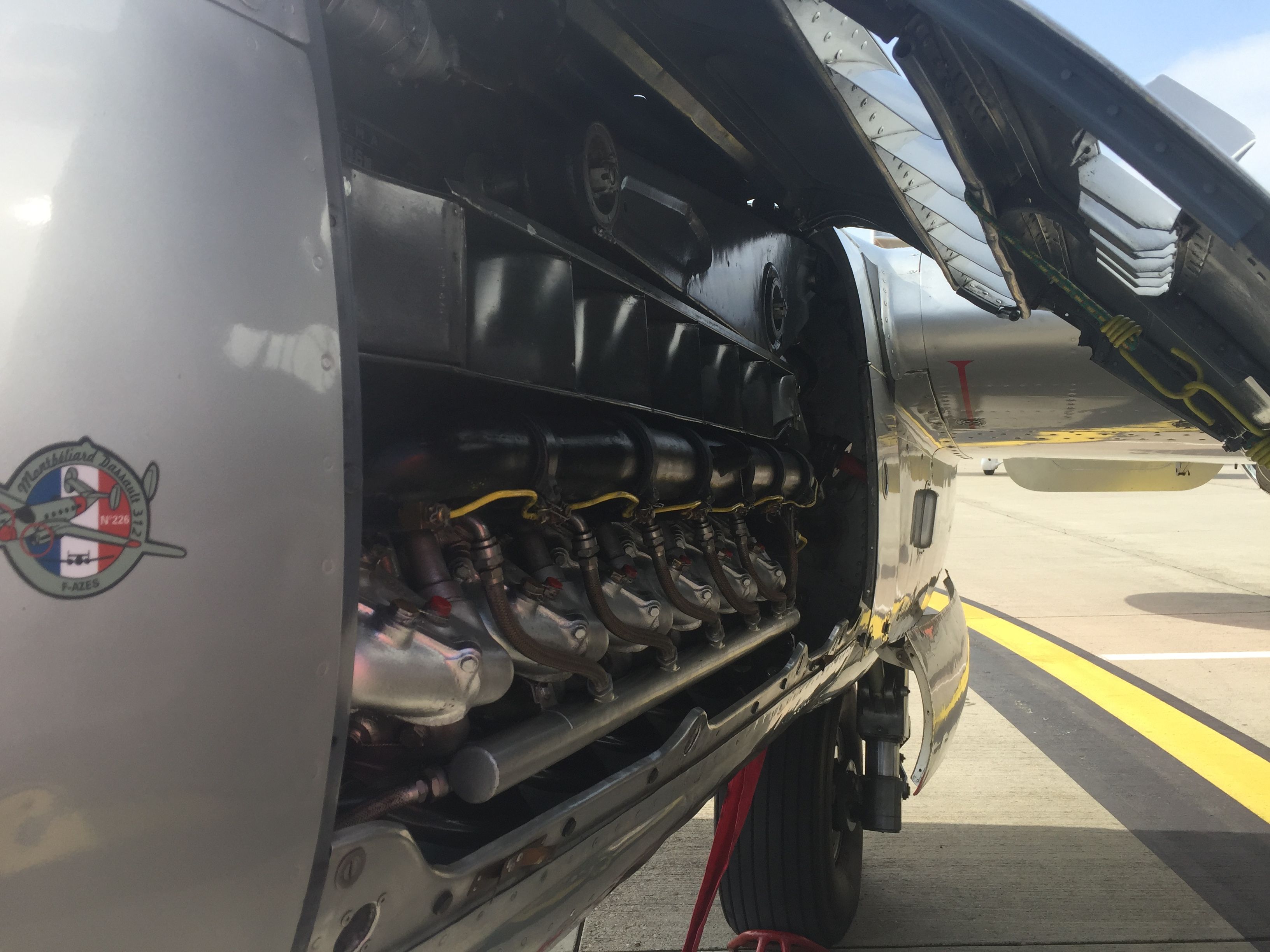 After being stored by French Air Force, it was recovered in 1988 by a civil association and is registered as a collection' aircraft with civil registration "F-AZES".
From 1997 to 1999, he received a restore Dijon -Longvic. In 2004 he joined the airfield of the Montbéliard Courcelles (East of France) where the association "Montbéliard Dassault 312" was created.
This association of enthusiasts is constantly improving the restoration of this airplane that made him the finest specimen in flying condition in France.
Each year No. 226 is delighting audiences in French or European airshows.
Characteristics :
Engine (x2): 12-cylinder V inverted , air cooled SNECMA Renault 12T-06 600 HP each
Wingspan: 20,21 m
Length: 12.58 m
Height: 4.90 m
maximum weight: 6400 kg
Maximum speed: 330 km / h
Ceiling: 7000 m
Range: 1250 km
Special Thank you to "Ailes Historiques du Rhin"!
Photos by Eric Janssonne and Alain Hacker