Getting ready to visit Malta again flying for MACE 2021 - Malta aviation conference & expo, we wanted to find out more on how the island lived pandemic crisis and how the recovery goes on. Malta is a tourist destination with its warm climate, numerous recreational areas, and architectural and historical monuments, including three UNESCO World Heritage Sites. So how Malta's tourism industry lived unpreceded situation? We had the opportunity interview Minister for Tourism and Consumer Protection Clayton Bartolo. Glad to share our discussion with you: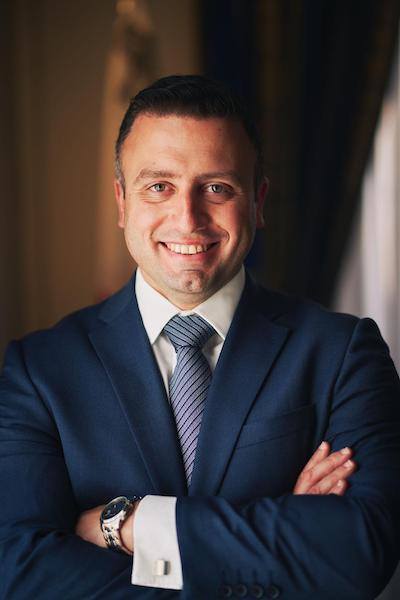 Q. Tourism is an important part of Malta economics, so when everything had to stop, what was your first reaction facing corona crisis, without even knowing all circumstances?
A. When the pandemic hit, the priority of myself as Minister for Tourism and Consumer Protection and that of the Government I form part of was two-fold: to ensure that everyone's health and safety is placed at the top of our priority list, as well as, safeguarding the livelihoods of all those who are involved in the tourism industry. We knew that the pandemic was going to hit the tourism industry in a substantial way, given the fact that the industry is one of the major contributors to the Maltese economy. The impacts on the Maltese tourism sector which were caused by the pandemic are really and truly quite vast. Apart from the obvious impact on flight bookings, hotels and apartment bookings, the tourism sector affects a wide range of businesses and service providers such as, taxi and coaches services, restaurants, bars, retail outlets, English Language Schools, diving centres, dry cleaning companies and even food suppliers. All of this, coupled by the fact that Malta is an island, limited to just air connectivity and with no cross-border or domestic tourism, meant that the sector was indeed one of the hardest hit during the pandemic.
Q. What measures were taken to help people working in tourism industry?
A. From the on-set we looked into having a proactive approach, even in our ongoing efforts to continue promoting the Maltese Islands, again as part of a holistic approach to the safeguarding of the lives and livelihoods of those who are involved in the tourism industry. So, for starters, we decided to continue our marketing efforts throughout the months of the pandemic, despite airports and borders being closed. In fact, the Malta Tourism Authority identified new avenues of marketing to continue promoting the Maltese Islands and all that comes with them, in an innovative way, capitalizing on the fact that most of the people all over the world were stuck at home. Therefore, the marketing strategy throughout the months of the pandemic was focused on visual and digital content, which even included videos about Maltese recipes which everyone could easily try at home.
During the months of the pandemic, and again, as part of our holistic vision for the way forward, we started laying out the Tourism Strategy for the next ten years. The strategy, more specifically the document launched, aimed to form the basis of a wide discussion with the scope of providing the Maltese Tourism Industry with a sound platform from which to recover the losses inflicted by the COVID-19 pandemic whilst taking decisive steps to strengthen Tourism's economic and social awareness and sensitivity and a quest to grow Tourism's contribution beyond mere volumes by attracting a higher spending tourist: a tourist who appreciates those authentic, quality experiences which the destination is capable of offering. We feel that all this will lead to a Maltese Tourism Industry which is built on stronger foundations based on the principles of sustainability.
The launching of this process presents us with a unique opportunity to provide inputs into the direction which Maltese Tourism is to take over the next decade. It recognizes the changing international trends, seeks to equate a higher quality, diverse Maltese tourism offer with what travelers shall be seeking in the coming years and addresses challenges in areas ranging from service delivery and human resource requirements, accommodation mix, connectivity, facilities, and digitalization to embracing the Sustainable Development Goals and addressing Climate Change. It seeks to equate enhanced visitor satisfaction with agreeable host population tolerance.
Apart from all of this, we did want to also focus on the here-and-now, and therefore as news on the vaccines started reaching us, and as vaccination rollouts started in various countries, the Ministry, together with the Malta Tourism Authority starting working on a solid and attractive tourism recovery plan, with an investment of €20m, divided into different schemes, targeting diversified sectors and niches which compose the holistic tourism sector of the Maltese Islands.
€3.5m were allocated for a scheme to support Free Independent Travelers, €3m were allocated for a scheme to support Licensed Tour Operators, €1.5m were allocated for a scheme aimed at incentivizing Holiday Furnished Premises, Guesthouses, Hostels, Tourist Villages and 2* Hotels, €4m were allocated for a scheme aimed for the MICE sector, €1.5m were allocated for support towards Sports Tourism, €750,000 were allocated for support towards Scuba Diving tourism in the Maltese Islands, €1m were allocated for support towards English Language Learning Training Tourists, and €1m were allocated for a scheme to support senior tourists for Longer Stays in the Maltese Islands.
Apart from the above, as a Government, we were also proactive in creating a holistic plan for economic regeneration which included a COVID-19 Wage Supplement Scheme, through which no jobs were lost as a result of the pandemic. The Covid Wage Supplement provided employees with a basic wage cover to address the disruption caused by the COVID-19 pandemic. In order to simplify administrative processes funds were forwarded to employers who were obliged to guarantee that the Covid Wage Supplement as established is forwarded to the employee. Another measure that was announced by the Government to assist businesses experiencing a significant downturn in turnover as a result of the COVID-19 pandemic was the postponement of certain eligible tax payments. The scheme was extended a number of times during 2020 and 2021.
Moreover, also together with the MTA, we have also launched another scheme for Bars and Restaurants, through which a further €2m were allocated to licensed bars and restaurants to support them further during the pandemic.
Q. In first month after a slow restart, does the industry seem optimistic?
A. There is a sense of optimism because this year the restart has been consistent, and the industry has been spared the detrimental effects of fluctuating tourism flows that were prevalent in 2021 due to the lack of vaccination. Malta is benefitting from the dual advantage of having the most highly vaccinated European population which is already receiving booster doses coupled with an entry regime which only allows fully
vaccinated tourists to enter the country. This is leading to a sense of optimism as tourism volumes and airline connectivity gradually move towards the pre-COVID-19 normality.
If International travel is not again disrupted for one reason or another the outlook for Malta and Gozo in 2022 is optimistic with tour operators and OTAs advising us that they are planning numbers very similar to those in 2019 for 2022. This is being shown in the hotel contracts being made and in the Air Travel Organizers Licenses being upgraded to bigger numbers. Booking lead time remains however very short with a large percentage of the bookings being done a week or two prior to travel date. Tour operators are also again ready to invest in joint marketing initiatives, much more than in 2021.
Q. Do you see any measure necessary to be taken by European Union institutions to help restart the industry?
A. Europe has been very proactive in providing fast responses in terms of vaccination provision and certification together with harmonized systems which have facilitated cross border movements. It has also approved funding aimed at helping the tourism industry restart its recovery. In the medium to long term it is necessary for the Institutions to keep tourism constantly top of mind in any decisions aimed at continuing to suppress the pandemic and lead the European economies back to normality.
The EU must do its utmost to avoid further shocks to the industry. Any new travel bans will break the industry and it will be very hard for several companies to survive another major setback. This will also result in more and more labor leaving the industry to start a new career in a more stable and probably better paying sector of the industry. The tourism industry is already facing a serious labor shortage in Malta and all across Europe and the EU must also address this. Not an easy task.
Thank you, Mr. Minister, for such detailed overview! As we are already looking forward to participating in MACE 2022, we will have the opportunity to see further recovery and development of the sector.