The trend for Asia as an aviation market is set to continue, the region being one of the fastest-growing in the world. MTU Aero Engines, Germany's leading engine manufacturer and the world's largest independent provider of commercial engine maintenance services, cannot miss out to exhibit at this key industry event. With the slogan "Thrust for the future," MTU offer exciting propulsion and service solutions along the entire lifecycle for commercial and military engines of all generations on its booth J65. At the same time, the company is aware of its responsibility regarding sustainable, zero-emissions flight and presents ideas for the future: evolutionary technologies for the next engine generation and also revolutionary concepts for the year 2050 and beyond.
Which technologies will play a key role for the engine industry in the future? In design and development, the focus is, first and foremost, on lightweight materials capable of withstanding appreciably higher temperatures than today's. In production, additive manufacturing is becoming more and more widespread. As one of the first manufacturers, MTU began to use the technology for production applications and shows various components in its technology showcase.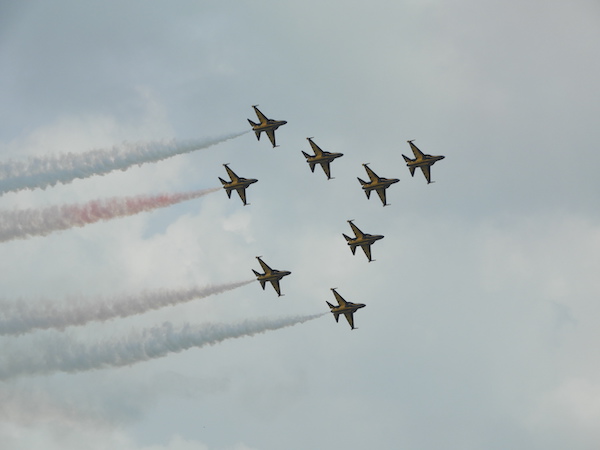 MRO solutions for customers' every need
MTU Maintenance ranks among the top three providers of aftermarket services. It can draw on more than 40 years of experience and has handled over 20,000 shop visits. Through its global service network, the company offers guaranteed customer proximity and has a presence in all important growth regions including Singapore, since opening a new representative office for its leasing business there in 2019.
One example of the customized and service-oriented solutions offered by MTU Maintenance is the V2500 LPT vane braze repair, developed in-house, to help airlines keep the costs of operating their engine fleets down. This brazing method is used to restore damaged turbine vanes to serviceable condition that would otherwise have to be scrapped and will be demonstrated at MTU's booth.
World's leading industrial system partner for military engines
Innovative, capable and reliable — with its first-class technologies, products and services, MTU ensures that military customers can count on the full availability of their fleets at all times. This is also the case with the EJ200, an advanced engine powering the Eurofighter/Typhoon. MTU's production share is 30 percent and comprises the low- and high-pressure compressor modules, the electronic control & monitoring unit and work on the high-pressure turbine as well as assembly and testing of the engines for the German Armed Forces.
MTU Aero Engines is well positioned for the future with its portfolio, and this is what it will be presenting this year at SIA 2020 from February 11 to 16, 2020 on its booth J65.