Powerful Jetcopter VTOL urban air taxi will be first shown in Friedrichshafen

The new Jetcopter urban VTOL air taxi will be shown for the first time at the AERO 2019 general aviation trade exhibition, from April 10 until 13 in Friedrichshafen in Germany. The five-seat VTOL Jetcopter currently is the most powerful urban VTOL air taxi under development.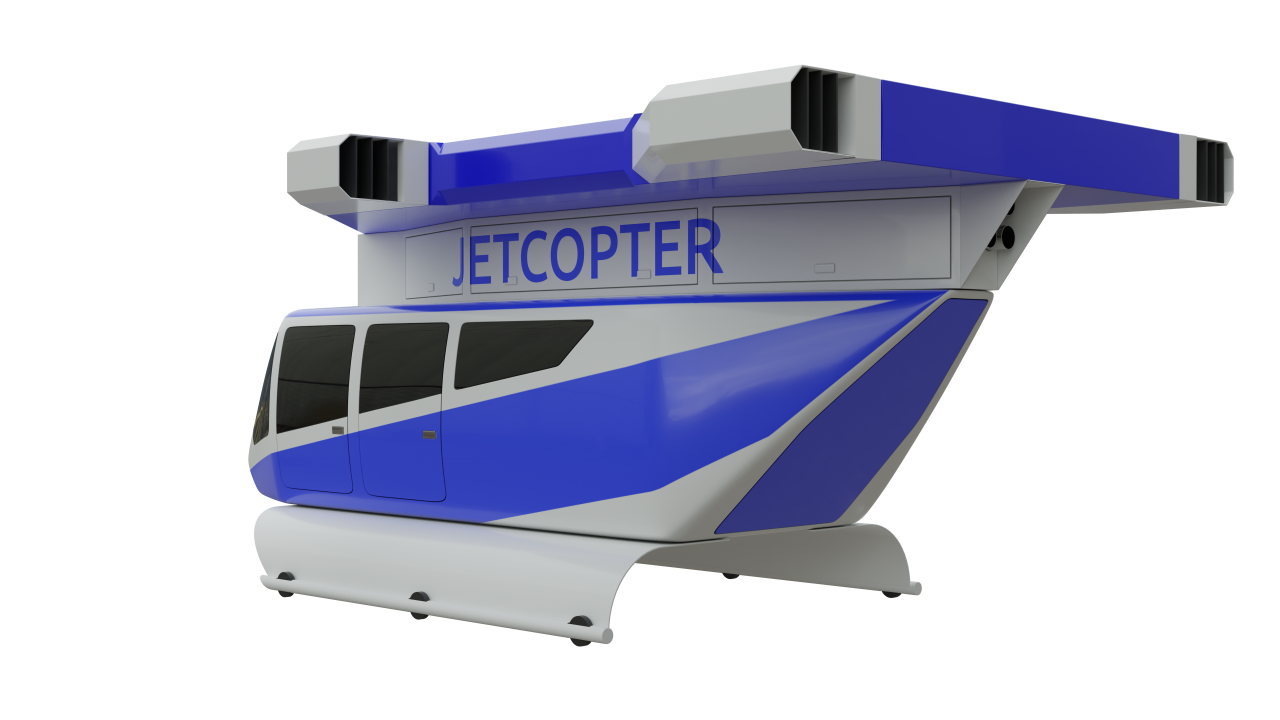 EASA
The new Jetcopter will meet all EASA requirements for new generation VTOL aircraft and will be certified according to EASA regulations. In the latest configuration, the Jetcopter will have five seats.
The Jetcopter will be powered by two 500 hp (368 kW) converted automotive motors, rotating two 200 cm diameter air turbines. These air turbines will create an airflow velocity of 950 km/h. This airflow will be diverted to four endpoints, where it can be vectored to any direction, resembling the system that was used in the Hawker ´jump jet´ Harrier in 1967.
Hover like a drone
Handling the Jetcopter will however be very different from the Harrier: the Jetcopter will be able to hover like a drone; the pilot will only have to select the desired altitude, direction and speed to make the urban taxi fly to its destination.
Highest speed
With its 1000 hp, the Jetcopter will have the longest range – 1000 km – and the highest speed - above 300 km/h – of all urban VTOL air taxi´s currently developed worldwide. The new Jetcopter will offer a Maximum Take-off Weight of 2000 kg.
Despite these impressive capacities, the Jetcopter is one of the most compact VTOL vehicles being developed: it could be parked in a medium sized van garage.
On show…
A full-scale mock-up of the new Jetcopter will be shown during the AERO 2019 aviation trade show in Friedrichshafen, Hall A7 booth 303, from April 10 till 13.