Thirty years ago, air travel wasn't all that much different than it is today, albeit longer security lines and greater hassles.
But a little over three decades from now, in 2050, things might be radically transformed when it comes to flying - at least a team from Airport Parking & Hotels and Imperial College London predicts.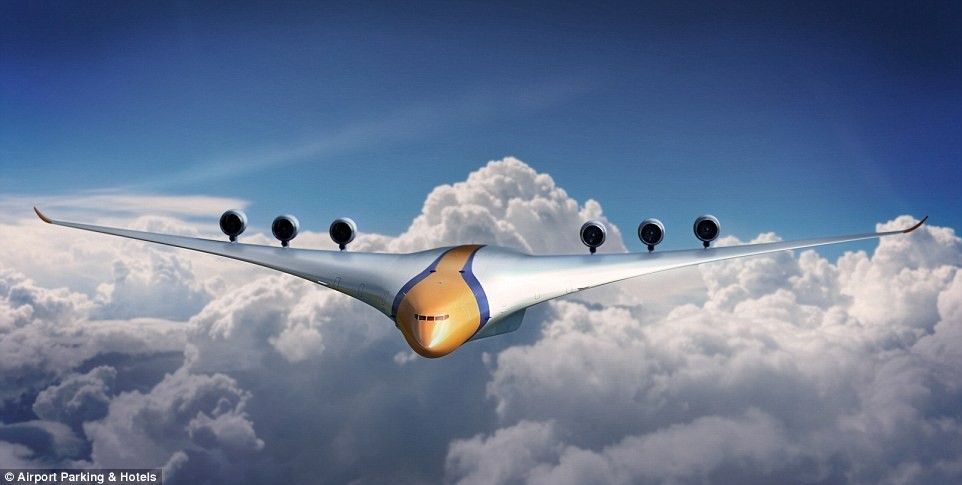 Headphones plugged into chair arms, cramped legs and temperamental TV screens could be a thing of the past by 2050, they say.
Their research revealed a new design of blended-wing-bodies with larger wings that will allow for vastly more cabin space, so passengers will finally be able to stretch their legs. The concept plane features a massive cabin with 1,000 seats, virtual reality headsets, live image projections on the walls instead of windows and spacious lounges, all intended to improve the passenger experience.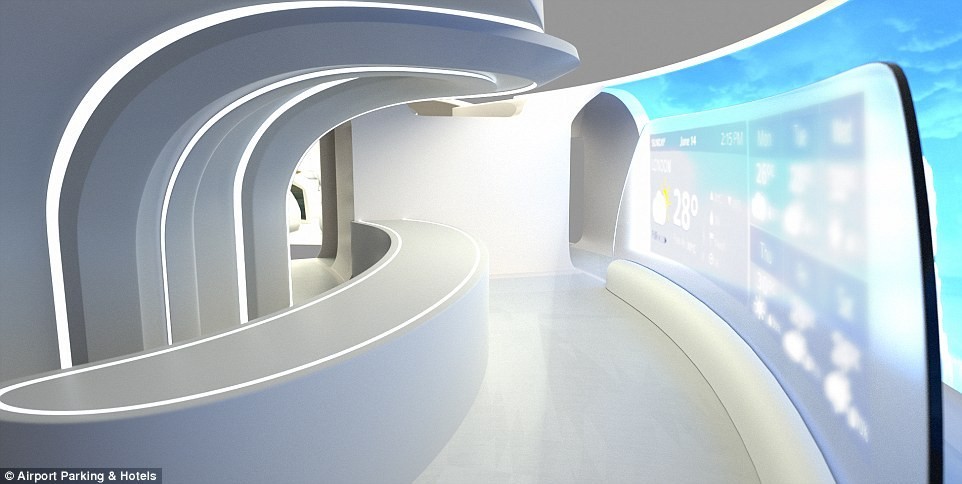 The larger cabins will mean more space for in-flight bars, together with separate lounge areas to allow passengers to venture from their seats and socialise more freely during their journeys.
To overcome the reduced number of windows per passenger, transparent LCD screens will mimic windows by displaying the view outside, as well as being able to play in-flight entertainment.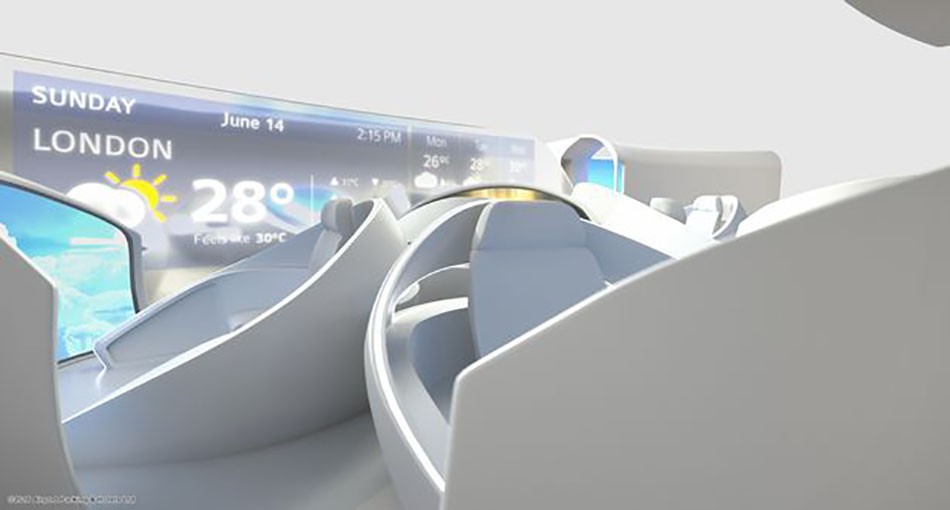 In addition to improving the passenger experience, the team also aimed to design a more fuel efficient plane that's less harmful to the environment, which meant eliminating the reliance on fossil fuels.
The team said the plane would run on low-emission biofuels and be propelled by clusters of electric fans powered by small engines, producing just a tiny fraction of the emissions from current aircraft and reducing drag.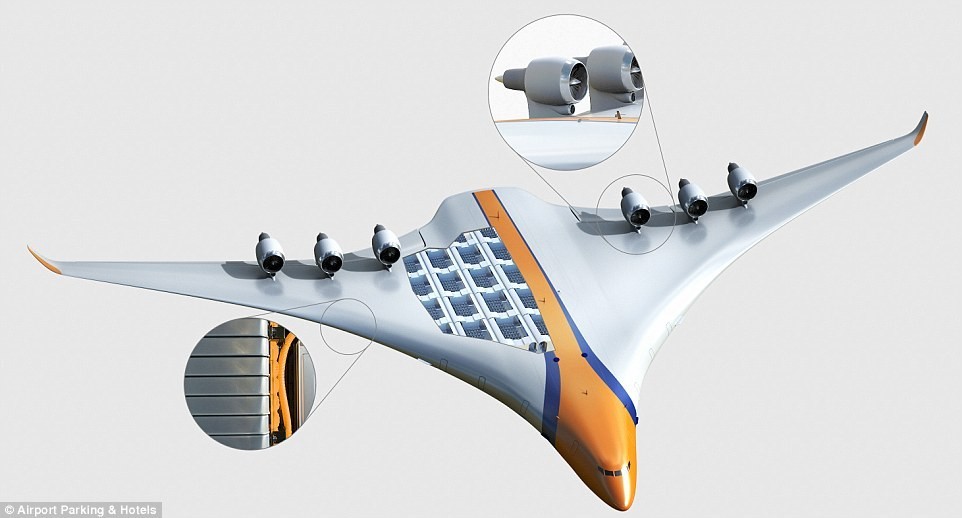 Energy will be stored in lithium-air batteries, which have an energy density more than ten times higher than the lithium-ion battery that powers your smartphone and "breathe" oxygen from the surrounding air.
The designers said large portions of the seating, flooring and walls could be made from ultra-light metal micro-lattice developed by Boeing.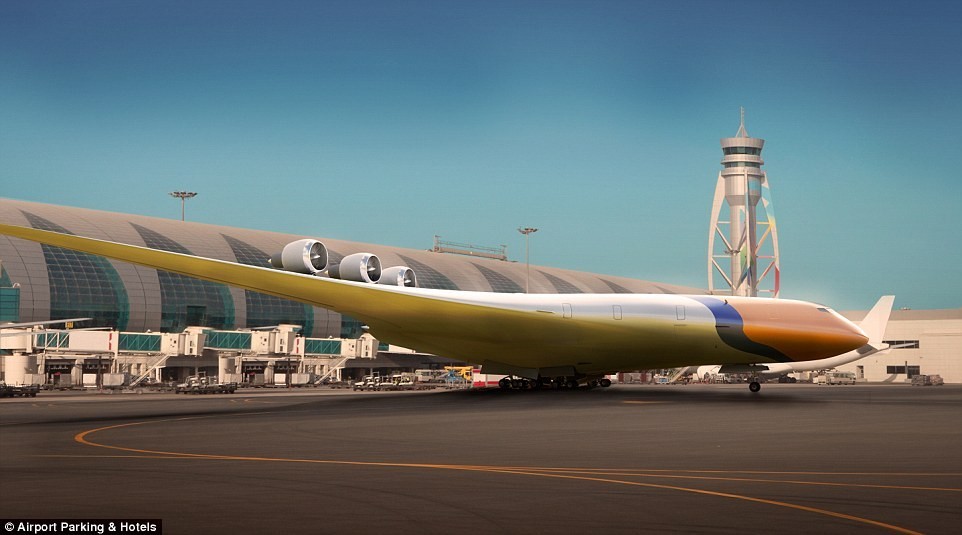 The current airports would need to be overhauled to accommodate these newly designed planes.
Head of marketing at Airport Parking & Hotels Bevery Barden said: "Air travel has long been considered an uncomfortable way to begin a holiday. With these advances in passenger space, in-flight-entertainment, and extra room for bars and relaxation areas, this will finally be a thing of the past.
"Through working with Imperial College London, we have been able to create this groundbreaking model of what air travel will look like in 30 years or so. It's very exciting to see what is already set to change in a relatively short time."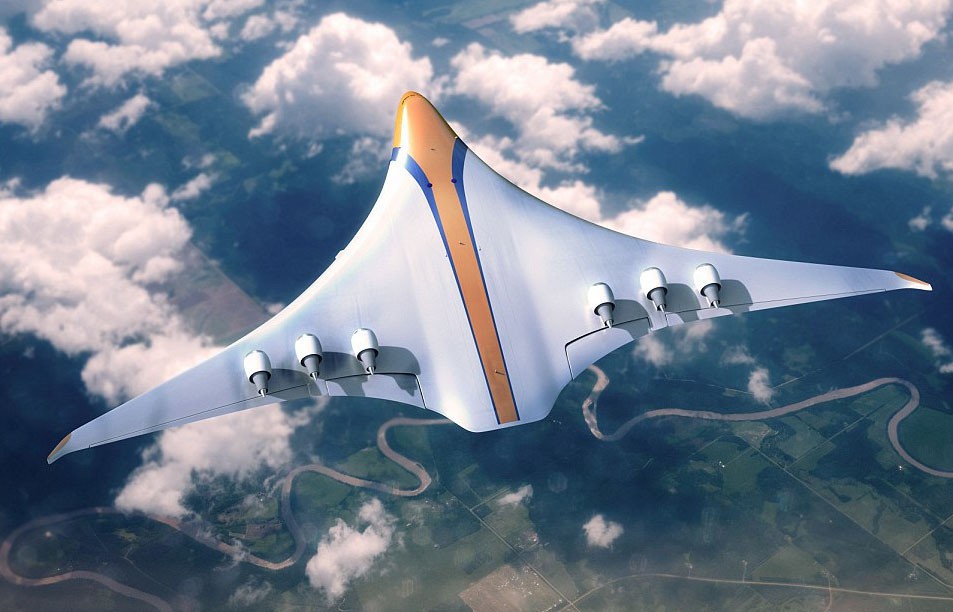 The concept images were created by Adam Omar, who is studying for a PHD in Aircraft Design at Imperial College London.