RUBAE 2021 started today in Vnukovo-3 and Dassault Aviation is present with an ultra-long-range Falcon 8X on static display, plus a cabin mockup of the wide body Falcon 6X aircraft, which is now in flight test with entry into service planned for the end of 2022. The 6X mockup is making a new appearance in Russia after a successful 2021 European tour including exhibitions in Paris, Brussels, Antwerp, Geneva and Milan.Russian aircraft operators will have the opportunity to take a 3D digital walkthrough of its all-new Falcon 10X, the largest and most capable business jet in aviation. The 10X will enter service at the end of 2025.
"We are coming to Moscow on the heels of excellent acceptance of the long range Falcon 7X and 8X in the Russian and CIS markets.We have already begun taking orders in Russia for the Falcon 6X and expect this plane to have the same success in that country as our other top models." said Eric Trappier, Chairman and CEO of Dassault Aviation.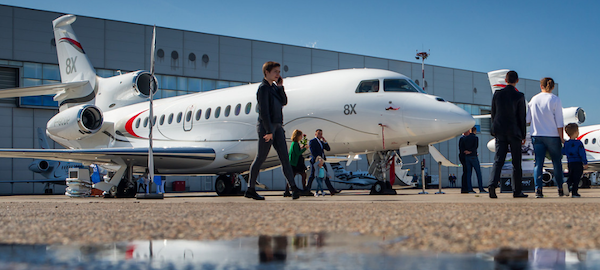 The 6X cabin mockup gives Russian business aviation users the opportunity to experience the widest and tallest cabin in a currently flying business jet. At 6 feet, 6 inches (1,98 m) high and 8-feet, 6 inches (2,58 m) wide, the 6X is designed for comfort, a healthful travel experience and productivity on routes over 10-hours and up to 5,500 nautical miles (10,186 km). The cabin's elegant and imaginative styling has won two industry awards for innovative design.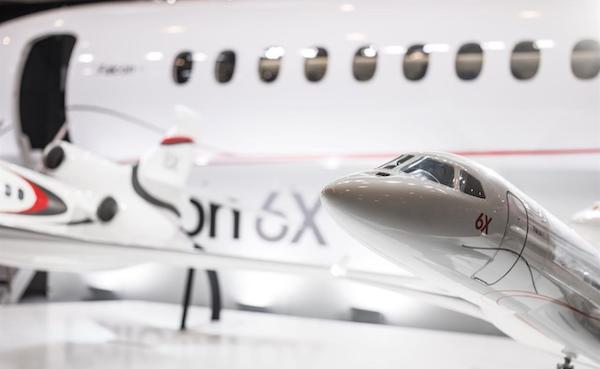 Falcon 10X: the most advanced large-cabin, ultra-long-range jet on the market
Unveiled in May of this year, the 10X surpasses even the cabin dimensions of the 6X, offering the most space and comfort in any purpose-built business jet. The cabin is 6 feet, 8 inches (2.03 m) tall and 9 feet, 1 inch wide (2.77 m). The aircraft has a maximum range of 7,500 nautical miles (13,890 km) and a top speed of Mach 0.925. It is a large aircraft that retains traditional Dassault values of precise handling thanks to advanced digital flight control technology and the ability to use smaller airports. For the first time in business aviation, this aircraft includes a revolutionary flight recovery mode, technology derived from Dassault's fighter aircraft.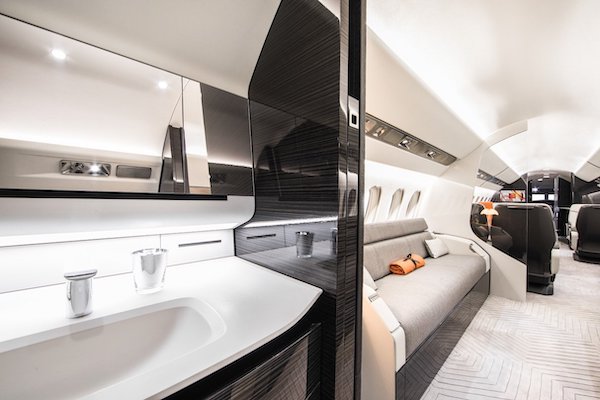 Number One in Product Support
Dassault has also been making significant strides in growing and improving its global servicing and spare parts capability, including in the Russia/CIS zone. The company was recently ranked number one in product support for the third year in a row by an independent survey conducted by Aviation International News magazine.
Thanks to its acquisition of TAG Maintenance Services (TMS) in 2019, the company now offers line maintenance services at Moscow's Ostafyevo Airport, in addition to those offered at the satellite service centers at Vnukovo and Sheremetyevo, run by Dassault Falcon Service, a subsidiary of Dassault Aviation. The Vnukovo facility also includes a recently opened spare parts department.