The 2021 edition will double in size, with more than 100,000 sqm surface exhibition space, two new exhibition halls in addition to the existing hall and a static display.
Despite COVID-19 and several months of slow business, many requests for exhibiting have been received as Saudi International Airshow will be the 1st airshow of 2021.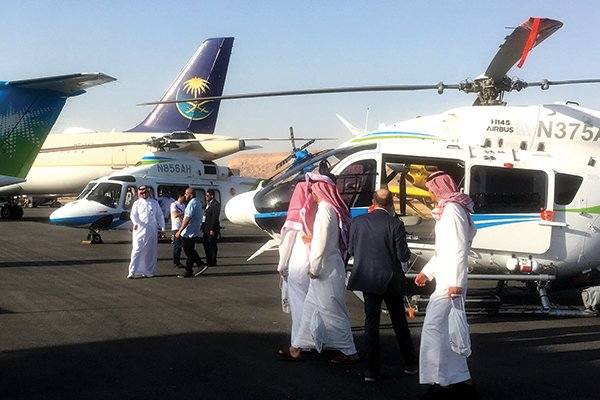 The world's top aerospace and aviation companies have confirmed their commitment to Saudi International Airshow 2021.
For its second edition, Saudi International Airshow will introduce two new areas: Space & Satellite, and Aviation & Aerospace Cyber Security.
International Pavilions, representing countries such as USA, France, UK, Russia, China, Czech Republic will have dedicated zones at the show.
Saudi International Airshow has become one of the top Aviation & Aerospace events within the Middle East, as Saudi Arabia is the largest market within the region.
Saudi International Airshow 2021 is an excellent opportunity to meet the global aviation & aerospace community.