The 62nd Annual Aviation Week & Space Technology Laureate Awards selected Bombardier Global 7500 business jet in the Business Aviation category.
"We are honoured the Global 7500 business jet has been recognized with this prestigious award," said Michel Ouellette, Senior Vice President, Program Management and Engineering, Bombardier Business Aircraft. "These awards have a long history of distinguishing the very best in the industry and we are thrilled to win this important recognition. No other aircraft can compare and Bombardier is proud to bring the most revolutionary and high-performing business aircraft to the market, all the while providing customers with the best business jet experience in the world."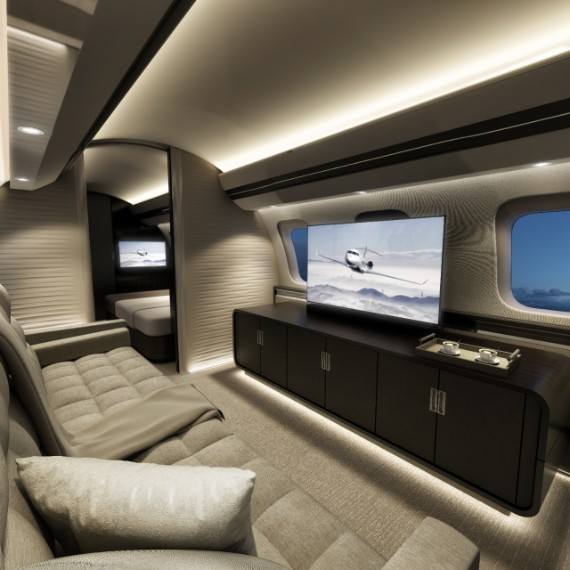 Over the last three months, the Global 7500 jet has demonstrated exceptional performance and reliability. Earlier this month, it completed the longest mission ever flown by a purpose-built business jet, setting the record for highest speed over longest distance in business aviation history. The award-winning business jet connected Singapore to Tucson, AZ and landed with fuel reserves well above industry requirements, confirming its unsurpassed performance to customers.
The Global 7500 aircraft offers Bombardier's signature smooth ride and a spaciousness that is unique among business jets. With its bespoke interior featuring a full-size kitchen and four true living spaces, the Global 7500 aircraft offers the ultimate in-flight experience. Setting the benchmark for the most exceptional cabin interior, the aircraft offers the most innovative features such as Bombardier's patented Nuage seat, meticulously designed for maximum comfort and the revolutionary nice Touch cabin management system (CMS), a new way to connect with the Global 7500 aircraft cabin through the Bombardier Touch dial, featuring business aviation's first application of an OLED display.