These days we all are in need to think positive, to look for the recovery after year and a half of global pandemic crisis. So, let's talk aviation recovery. One very important point to ensure that is training. Can you imagine how many people needs to "remember" everything, pass again the qualification, or just start for real in the industry.
Aviation training obviously needs aviation training equipment. 50skyshades had the pleasure to meet ASP Air-Space and discover some products and solutions including unique ones. We will share with you most important points of our discussion and give you the information about new products ready to be launched.
Q. Simple question - how everything started for ASP Air-Space?
A. ASP Air-Space's history starts with its CEO Roman Eremkin. In the early 2000s he worked as a ground instructor at the aviation training center in Russia. After working there for a certain time, he founded his own company to produce aviation equipment for flight attendant trainings. The company has successfully delivered many door simulators to training centers in many cities throughout Russia. Finally, in 2014, ASP Air-Space Oy was founded in Helsinki, Finland.
In 2015 ASP Air-Space started production of the different types of simulators for cabin crew training, such as Airbus, Boeing, Embraer, Bombardier etc. Moreover, ASP Air-Space produces Slides and Rafts for trainings. All products are successfully used by customers all over the world. Also, ASP Air-Space was a sponsor of European Aviation Training Symposium (EATS) in different years.
In 2021 ASP Air-Space started produce Full Flight Simulators Level D and MFTD different levels. We produce Full Flight Simulators only from OEM parts and use data package from Airbus and Boeing. Moreover, ASP Air-Space producing high quality Cockpit instrument panel layout all aircraft types for Full Flight Simulator's briefing rooms and CBT classrooms.
Also, we create «Complete Training Package», which include ATO support.
Furthermore, we started construct, equip and manage Training Centers for Airlines near their bases. We want to break the rule that Airlines come to supplier. Now it is time to supplier come to Airline and give them the full service.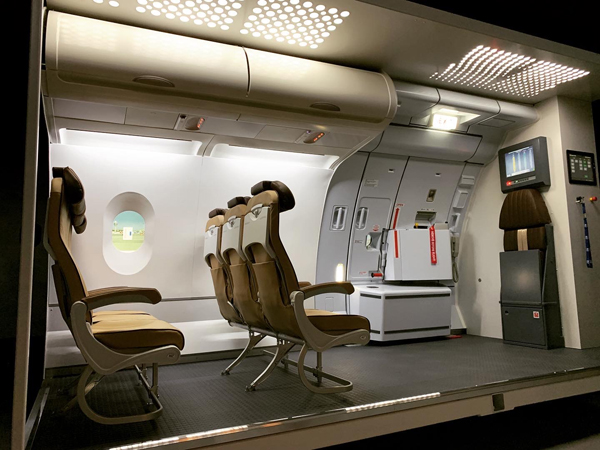 Q. Why you think the training is more than important now - how it is related with the shortage of many aviation professionals?
A. If we analyze, according to statistics in aviation, after each crisis, the industry is booming more than twice. Due to this, there is a need for many specialists, and they still need to be trained. We believe that now is the best time to think about future and prepare for a large amount of work in advance.
Q. Almost 2 years of covid-19 crisis, how did it impact your company?
A. The crisis gave us time to implement the plans that we thought about before, but there was often not enough time for this. We have expanded our production, services and team. The crisis served as a good impetus to understand that you should not postpone your ideas and improve not only in narrowly focused specialization, but also go beyond it and create something completely new.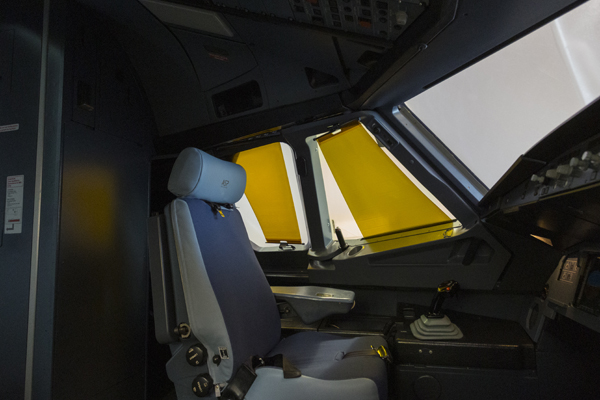 Q. As we announced, you are launching some new products. Can you name them?
A. So 3 news we are launching are: the launch of Airbus and Boeing Full Flight Simulators production as well as Complete Training Package.
Each of named products to be launched deserves detailed explanation and description. So stay tuned for the next part of conversation with ASP Air-Space!