Jet Flight Service Riga based maintenance service center has recently achieved two milestones by completing 192-month/16-year inspection on the Embraer Legacy 600 this summer and at the same time 96-month inspection/8-year inspection of Gulfstream 450. To perform the ultra-heavy maintenance checks requires lots of planning to reduce downtime especially in this difficult pandemic time. Jet Flight Service takes pride to perform both quadruple C-Check and double C-Check on time and delivered back to service Legacy to its Russian operator and Gulfstream to its European operator.
Jet Flight Service stands out in the crowd with distinct features combining quality with highest expertise and affordable costs. "Jet Flight Service provides a complete package of aircraft maintenance services for our clients around the world. We are pleased to announce that even in the Covid 19 pandemic we can provide and guarantee top quality aircraft maintenance services at affordable cost making it easier for our valued clients", says Kirill Trushkovskiy, the CEO of the company. "Our team of professional experts is focused on the perfect solution for all challenges that come their way and always delivers the best", he concluded.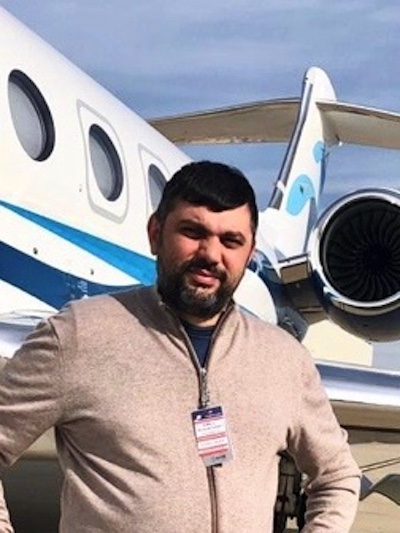 Regular maintenance of aircraft is a must in the commercial aviation world. It is not only necessary for smooth flight but also for ensuring the safety and security of passengers boarded on the plane. The safety and security of passengers and the crew members together with keeping high aircraft value is a major consideration. Maintenance is also necessary from a commercial point of view as in the private aviation industry travelers prefer the company having better safety records.
Jet Flight Service is a Moscow headquartered maintenance service provider with a service center based at Riga Airport in Latvia and providing line maintenance also in Bangkok. Riga center takes pride to offer its clients a full portfolio of aircraft maintenance services thanks to its wheel shop, composite shop, battery shop, and the paint shop based in a new modern hangar at Riga airport. The availability of such modern facilities has made the company the industry leader in providing specialized services for Embraer and Gulfstream planes. Jet Flight Service is authorized service provider for Legacy 450 and 500(Praetor 500 & 600), Legacy 600 and 650 and they are also specialized for Gulfstream fleet for G200, G450, G550, and G650. The company is also an authorized dealer for Honeywell and Rockwell Collins. Since its very beginning, Jet Flight Service provided numerous maintenance work for international clients from Russia, Ukraine, Kazakhstan, Germany, Austria, Switzerland, Malta, and many others.